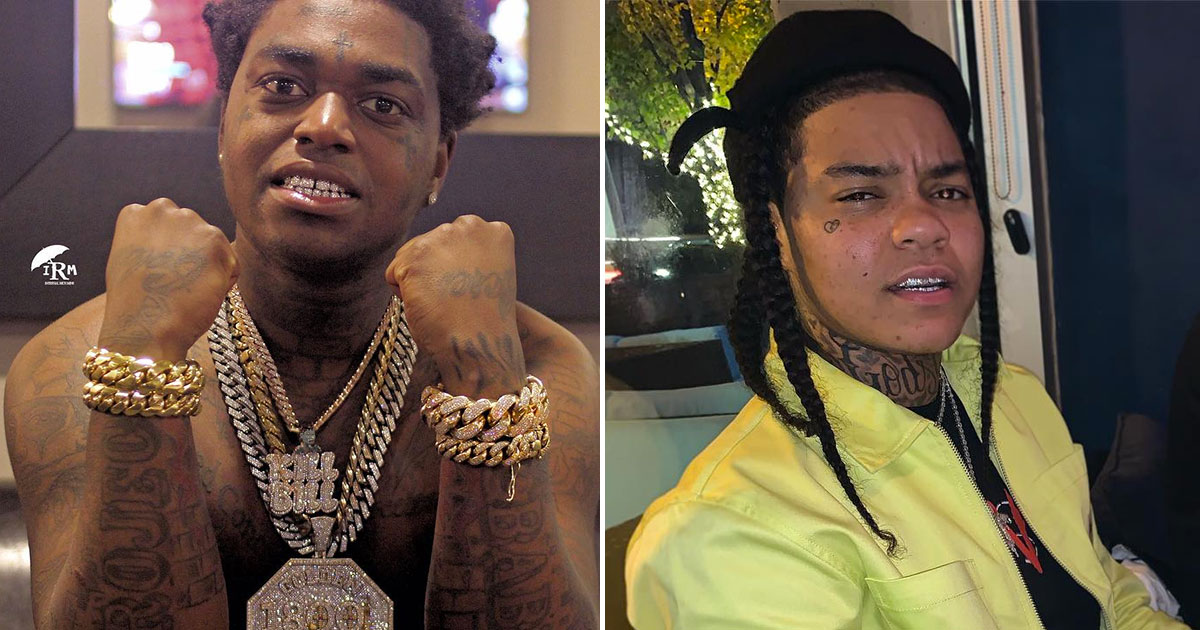 In 2019, it's amazing to find that there are still depraved, uncouth things that today's crop of so-called rappers can do to offend and disgust the masses.
But here we are, with Kodak Black, the hip-hop equivalent of the Muppet character "Animal," openly insisting that he can and will sleep with the loud and proud lesbian stud rapper otherwise known as Young M.A. in his song "Pimpin' Ain't Easy."
The lyrics go a little something like this: "I don't even see the confusion / I'm f**kin' Young M.A, long as she got a coochie / Say she got the strap and the toolie, say she put the crack in her booty."
The song was originally released at the end of February, but I guess it took a while for the song's trash lyrics to reach Young M.A., cause she only responded to Kodak's crude advances on Instagram recently by calling the rap gremlin "weird."
"Come on, bro. Obviously, the n**ga's weird, bro. Obviously, he's on somethin'," Young M.A. replied on her IG Live.
Look, calling Kodak Black weird is like saying Lil' Kim looks plastic. It's obvious and at the same time an understatement.
Trolling, as Tekashi 6ix9ine proved to the world, is a brand strategy that many hip-hop artists appear to have adopted. I'm not saying that Kodak Black is the sharpest colored pencil in the box, but he's also not oblivious to what he's doing and insinuating when he claims he can successfully have sex with a lesbian woman against her will, or at the very least, against her basic instincts.
What cracks me up is that if even you believe that heterosexual men could be capable of turning out lesbian women, what the f**k makes Kodak's misfit-lookin' ass think he could fall into that category?
Just look at him: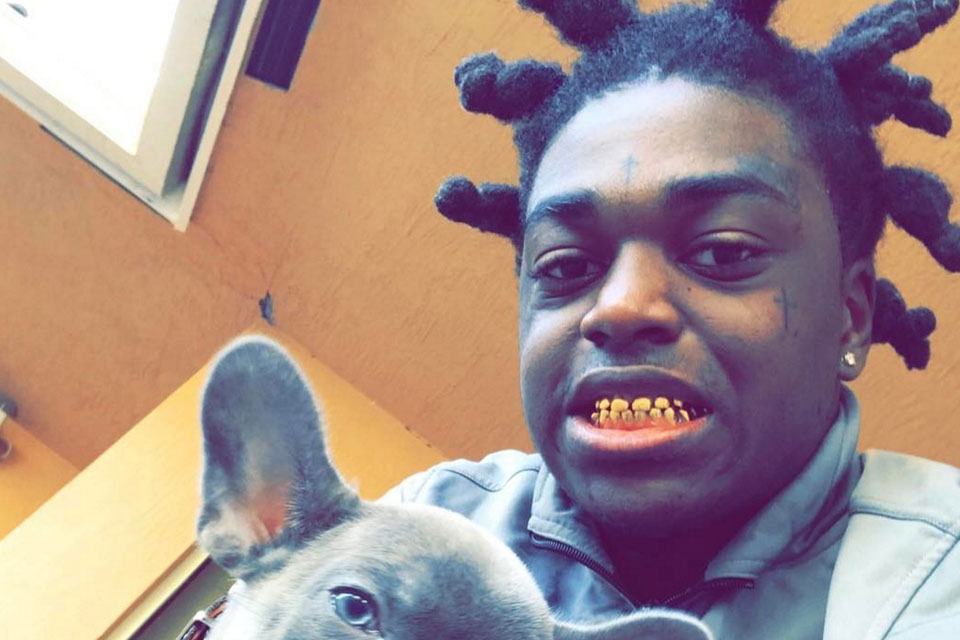 After Young M.A. left her feelings about the Kodak song on the IG streets, of course Troll-Ass Black had to come back with his two cents, where he expresses amazement at women who possess vaginas but don't wish to be penetrated.
https://www.instagram.com/p/BvJfWt4Hv2N/
"Yo, how you a girl but don't want yo pu**y penetrated?" Kodak asks while rambling about how he does more good than bad and asks his IG audience if they're good. Repeatedly. "Don't be mad at me cause I want you, baby. Don't be mad at me cause I want ya."
I want to say that someone needs to break the concept of a lesbian down to him, but he knows damn well what a lesbian is because in the song where he offensively insisted he could sex Young M.A. down, he repeatedly says, "I go Young M.A. on these dumb bitches / Like a dyke man, you n**gas can't f**k with me."
So he knows very well what time it is. He just likes being messy for likes and clicks. Which is all fine and good, but if you're gonna do that, at least get yourself cast on a Mona Scott-Young, VH1 reality show so you can collect some coins for the raggedy bullshit you post on the internet.
Young M.A., despite better advice, responded again to Kodak's post claiming he couldn't grasp how a lesbian wouldn't want to be penetrated by a man, while struggling to eat pancakes and drinking D'usse.
https://www.instagram.com/p/BvKiO6mgAqz/
It's obvious Kodak's not the only one who's "weird."
Instead of goofily performing toxic masculinity and indifference, Young M.A. would've been better off putting Kodak in his place. Instead, she's badgering everyone else for making a big deal about the situation.
Who wants to bet that at the end of the day, with all of the LGBT community caping for her, that Young M.A. will excuse Kodak's behavior as not being a big deal?
Another noteworthy footnote in all of this is the fact that Kodak Black is currently out on bail for sexual assault charges, so you know, aggressively propositioning women on record makes total sense.
I know they say the Lord looks out for babies and fools, but I've got to think that in this instance, Jesus is looking the other way.
Be the first to receive breaking news alerts and more stories like this by subscribing to our mailing list.