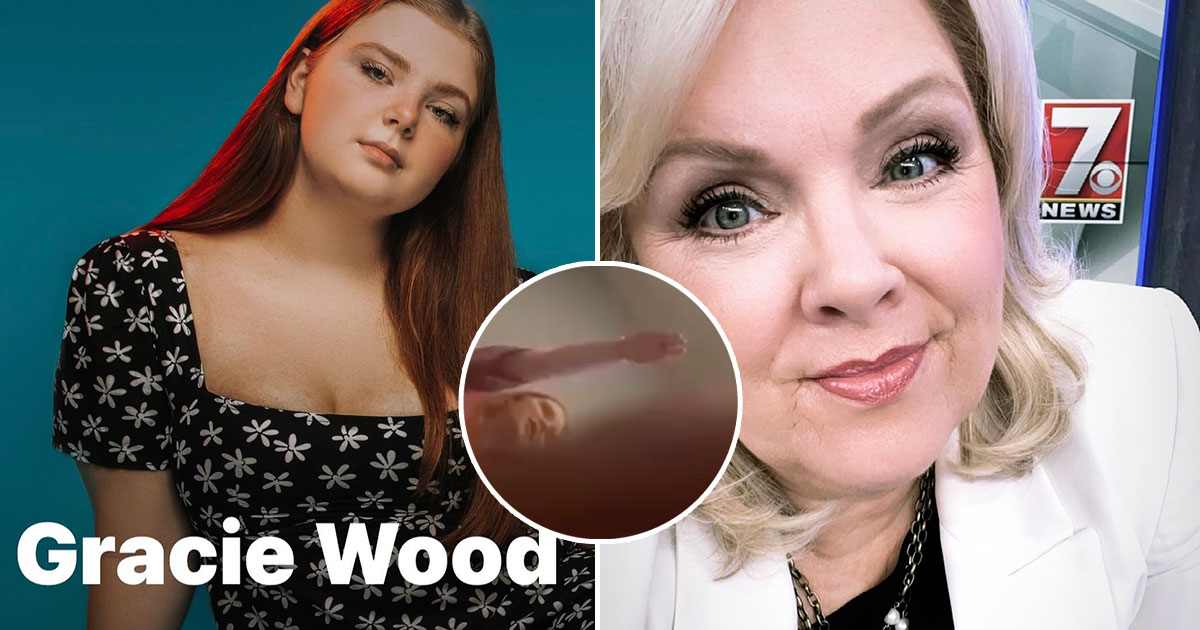 The teenage daughter of a popular local news anchor in Greenville, South Carolina recently went on a disgustingly racist and homophobic rant … and the whole thing was captured on video that has since gone viral on social media.
The video, which first surfaced online Wednesday afternoon (Jan. 12), shows Gracie Wood—WSPA Channel 7 news anchor Amy Wood's daughter—amongst "friends" as she says horrible things, like advocating for the removal of "Mexicans and Middle Easterners" because "all they do is wanna kill people."
When someone inquired about the high school senior's thoughts about Africans, she shrieked at the top of her lungs: "Kill them!" and suggested that the powers that be "blow up the whole continent of Africa!"
Asked how she felt about Germans, the journalist's daughter remarked: "Y'all are Nazis, but since y'all hate gay people and Black people, I support" before doing a "Nazi salute" and shouting "Hail Hitler!"
Gracie continued: "Honestly, Hitler was a pretty quality man. And he went out the right way by killing himself. I feel like I'd rather kill myself than be killed by a firing squad."
And the icing on top of the racist cake was when someone asked her what her favorite N-word was, she said … well, I'm sure you can probably guess what it is by now. (Spoiler Alert: It's "n*****" with the hard r.)
Watch the disturbing footage below (TRIGGER WARNING: RACISM, HOMOPHOBIA, ANTISEMITISM):
It isn't clear when or where the video was recorded, but it appears as though someone filmed little Gracie's racist and homophobic rant without her knowledge … which makes this even worse because it would appear that she said all of this crazy stuff because she felt comfortable enough to do so.
When Gracie Wood isn't spouting racist homophobic rhetoric amongst "friends," she apparently likes to spend her free time recording music. She just released a single a few months ago called "You Ain't My Boo."
Amy Wood proudly announced the release of her daughter's new single back in September by going live on her Facebook page that has over 130K followers.
Neither Gracie, Amy nor WSPA News Channel 7 have released a statement about the leaked video showing Gracie being a terrible person, but they definitely seem to be aware of its existence because all of Gracie's social media pages have since been deleted.
Amy Wood anchors the noon, 4 p.m. 5 p.m., and 6 p.m. newscasts for WSPA Channel 7 News in Greenville, SC. In 2016, she was named "Anchor of the Year" by the South Carolina Broadcaster's Association, an award she previously received in 2012.
Be the first to receive breaking news alerts and more stories like this by subscribing to our mailing list.