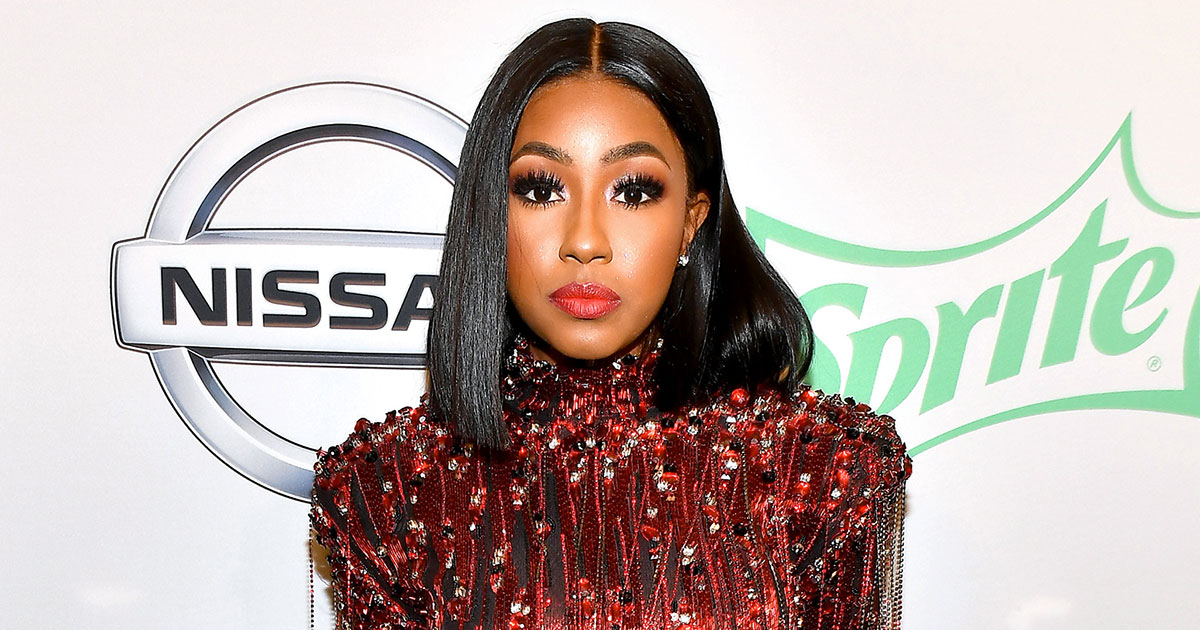 Congratulations are certainly in order for City Girls rapper Yung Miami, who just announced that she's pregnant with her second child!
City Girls is a rap duo, but Yung Miami has been holding things down by herself ever since her groupmate JT was sent to prison for credit card fraud.
Well, now it looks like City Girls will have to go on a hiatus soon, because both group members will be out of commission now that Yung Miami is expecting her second child.
Yung Miami, whose real name is Caresha Brownlee, revealed the happy news in what appears to be an outtake from the City Girls documentary "Point Blank Period."
In an emotional scene, Miami calls Quality Control Music CEO Pierre Thomas and tells him that she's expecting.
"I have something to tell you, but I'm scared because I know that JT is in jail and I'm supposed to be out here holding down the group," she said holding back tears. "I don't know, like, I'm pregnant."
Fans have been speculating Yung Miami's pregnancy for weeks, based on her performances and how her clothes were fitting, however, she denied that she was with child, writing on Instagram "Stop playing with my shape" and sharing a video showing her wearing nothing but a bikini.
"What's big sweetie? Besides my Chanel bag," she says in the clip (below). "You mean my lower body??"
She has since deleted that video and replaced it with the one announcing her pregnancy, writing on IG that she wanted to reveal the news on her own terms.
"I've been going back and forth to share this moment with my fans," she wrote, "But on MY TERMS! I want this journey to be nothing but positive going forward and I wanted to share this with y'all. No one knows what is best for me but GOD, and this was just his timing for me."
Yung Miami also pointed out that some people doubted whether or not she would be able to hold down the group with JT in prison, but she already proved them wrong, so she's ready for the next challenge in her life.
"Everybody doubted me and said I shouldn't be rapping and that I wouldn't be able to hold the group down while JT was away but I did just that and then some, to the point that you all have made this experience as [a] rapper so fulfilling that I cannot wait to show more of what I really have in store for my fans," she shared.
"I did everything they said I couldn't because that's just the type of woman I am and going to continue to be."
Yung Miami concluded her statement by reassuring fans that her pregnancy will not get in the way of City Girls' success.
"Pregnancy is a beautiful thing and life changing, so I cannot wait to see what the future has in store for the City Girls!" she said. "And for the record JT has nothing to do with me being pregnant she is so supportive and can't wait for our newest addition! This is my personal life and it is what it is! PERIOD."
Yung Miami is already a mother to a young son, so this will be baby #2 for her.
https://www.instagram.com/p/BxXfbgjllAg/
Though Miami didn't say who the father of her unborn child is, we think it's safe to assume that it's her boyfriend, Southside.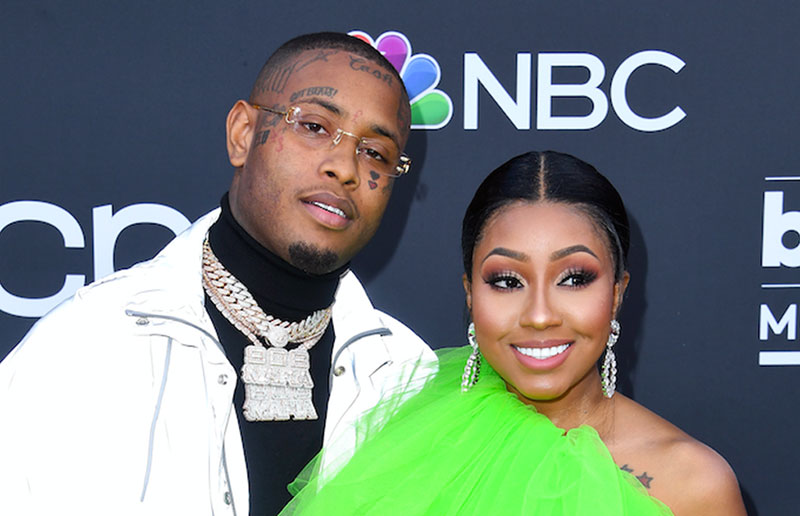 It isn't known how far along Yung Miami is in her pregnancy or when she's due to give birth, but we're sure she'll announce those details in due time.
Congrats again!!!
Be the first to receive breaking news alerts and more stories like this by subscribing to our mailing list.