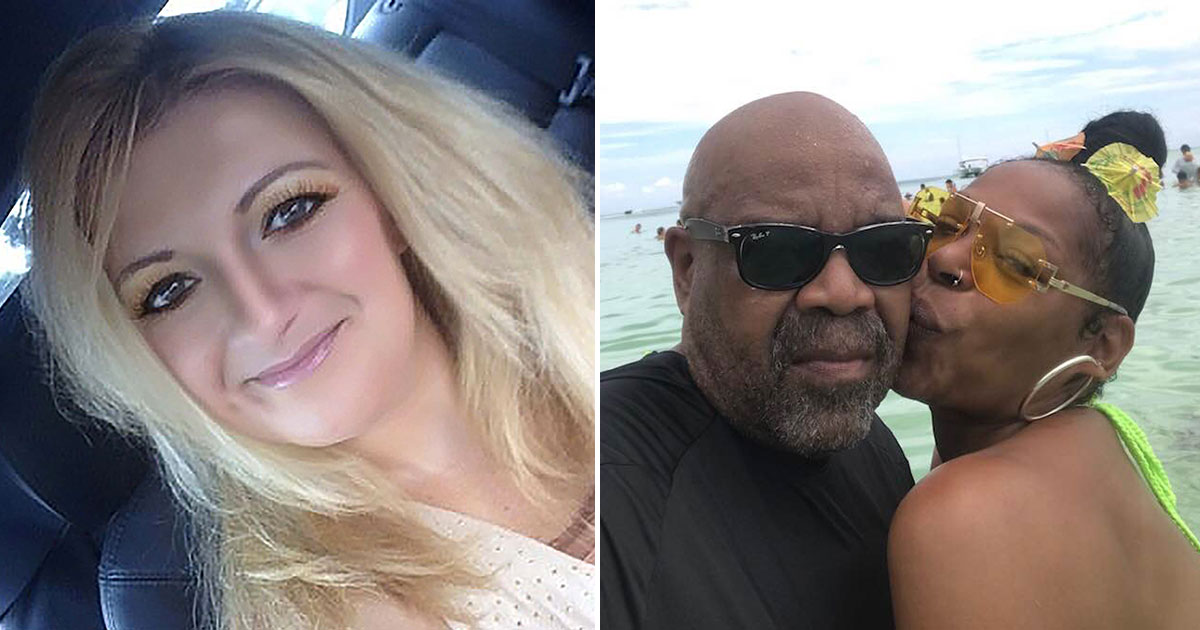 A Pennsylvania woman who was on vacation with her husband in the Dominican Republic died suddenly in her hotel room, just five days before a Maryland couple was found dead at the same luxury resort in eerily similar circumstances.
According to a family member, 41-year-old Miranda Schaup-Werner—a psychotherapist from Allentown, Pa.—collapsed on May 25th after having a drink from the mini-bar in her room at the all-inclusive Bahía Príncipe Hotel In La Romana.
Miranda was in the country celebrating her ninth wedding anniversary with her husband, Dan Werner, family spokesman Jay McDonald said.
"At one point, she was sitting there happily smiling and taking pictures and the next moment she was in acute pain and called out for Dan and she collapsed," McDonald told WFMZ. "He was understandably in shock, but the whole thing was just so stunning."
The paramedics rushed to the room to provide first aid, but Schaup-Werner died in the room.
Five days later, on May 30th, engaged couple Edward Nathaniel Holmes and Cynthia Day were found dead in their hotel room by a resort employee who went in to check on them after they didn't check out.
Days before their deaths, Holmes shared photos on Facebook of him and Day enjoying their DR vacation. "Boat ride of a lifetime!!!" he captioned one set of photos.
Coincidentally, the three American tourists all checked into the hotel on May 25th—the same day Schaup-Werner died.
The U.S. State Department confirmed Schaup-Werner's death Tuesday (Jun 4), saying in a statement: "We can confirm the recent deaths of three U.S. citizens in La Romana, the Dominican Republic – Nathaniel Edward Holmes, Cynthia Ann Day, and Miranda Schaup-Werner. We offer our sincerest condolences to the families for their loss. The U.S. Embassy is actively monitoring the investigations by Dominican authorities into these tragic deaths. We stand ready to provide assistance as requested.
"The U.S. Department of State and our embassies and consulates abroad have no greater responsibility than the protection of U.S. citizens overseas. Out of respect to the family during this difficult time, we have no further comment."
The Bahía Príncipe Hotel also confirmed Schaup's death via a statement.
"Mrs. Schaup Werner, who was a guest of Luxury Bahia Principe Bouganville, was found unresponsive in her room on May 25," the hotel's statement said. "Following established protocols, the hotel doctor responded immediately and coordinated her transfer to Hospiten Santo Domingo. Unfortunately, Mrs. Schaup passed away in the room prior.
"In the days that followed, we provided our complete support to Mr. Werner in collaboration with local authorities and the U.S. Embassy. We are deeply saddened by this situation and express our deepest condolences to the family and friends of the deceased.
Family members of all three U.S. citizens have questions about their sudden deaths just days apart.
In all three instances, DR authorities said that an autopsy revealed the same apparent cause of death—respiratory failure and pulmonary edema, which is caused by excess fluid in the lungs.
In the case of Holmes and Day, however, the Regional Institute of Forensic Sciences said that further tests would be required.
Police said several pill bottles with high blood pressure medication were found in the Maryland couple's room, though it wasn't clear if the bottles had any relevance to their simultaneous deaths.
The Bahía Príncipe Hotel said in a statement to Fox News that Schaup "had suffered from heart conditions in the past" and said that her husband mentioned her previous heart condition during an interview with Dominican authorities.
McDonald said Schaup was diagnosed with inflammation around the heart 15 years ago and had sought treatment for the condition in the past, but was cleared by doctors afterward.
He said he believed the hotel was trying to mislead the public about what caused Schaup's sudden death, adding that authorities were half-assed when it came to determining what happened.
McDonald said Schaup's family was shocked by the news of the Maryland couple's death at the same hotel just five days later also under mysterious circumstances.
"That was beyond coincidence," he said. "They died five days after, and the cause was determined to be the same, this just puts this whole thing through the stratosphere – something is going on, and we want to know what it is."
He added: "We also want to know why her death was treated in such a cursory manner."
McDonald said the family has been in touch with the U.S. State Department and the U.S. Embassy in the Dominican Republic, and they expect Schaup's body to be brought home to the United States by the end of the week.
"[Daniel] wants his wife's body home," McDonald said. "We want [an investigation] to be done domestically."
The deaths of Miranda Schaup-Werner, Edward Nathaniel Holmes and Cynthia Day came just a couple of months after a car crash in the Dominican Republic killed two other American tourists.
DR police said a car New York couple Orlando Moore and Portia Ravenelle were driving crashed into the Caribbean early one morning in late March, not too long after the pair checked out of their room at the Grand Bahia Principe Cayachoa hotel and left for the airport to catch a flight home.
Fisherman found Ravenelle, 52, seriously injured and she was taken to a hospital, but died on April 4th. 40-year-old Moore's body was found at sea on March 31st, authorities said.
Dominican Republic police concluded that a deadly combination of alcohol, speeding and dark roads may have contributed to the crash.
In addition to the deaths of the New York couple, the Maryland couple, and the Pennsylvania woman, a woman from Delaware was brutally beaten for hours at the Majestic Elegance resort in Punta Cana and left for dead by a man wearing a resort uniform.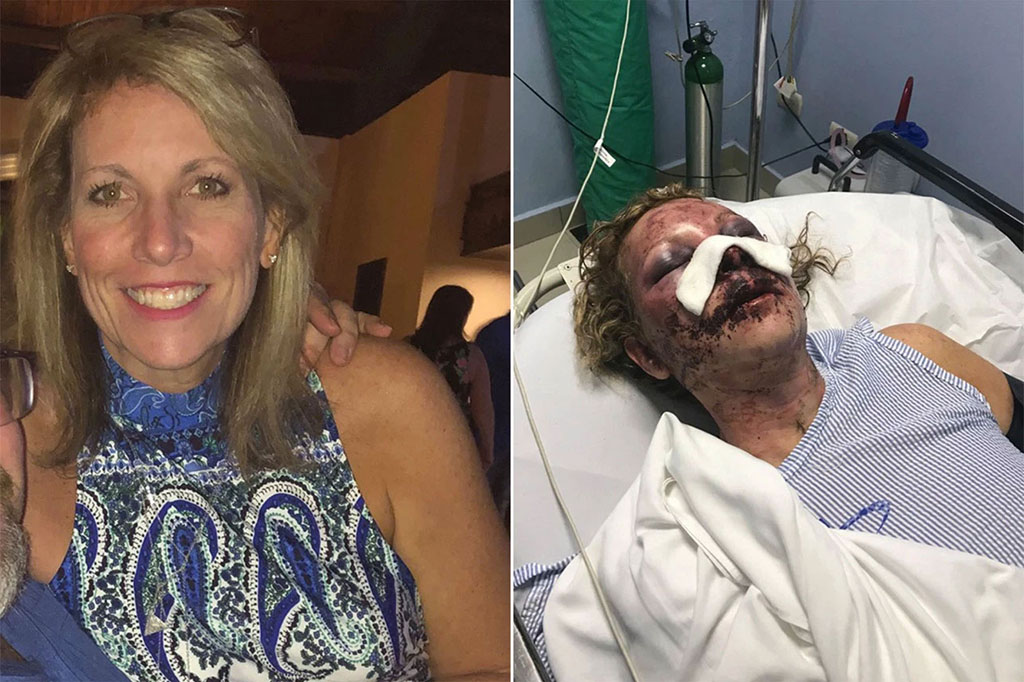 51-year-old Tammy Lawrence-Daley recalled telling her husband that she would be back to their room in five minutes so that she could grab a quick snack, but she ended up going missing for eight hours.
The woman said the resort claimed no responsibility for the attack since she couldn't identify her attacker "even though he was wearing a uniform with the resort logo and hit me directly in front of the unlocked maintenance room and dragged me down concrete stairs to a basement so that no one could hear or find me."
Tourism is very important for the Dominican Republic and its coastal resorts are popular with travelers. According to the World Travel & Tourism Council, the tourism industry made up nearly 20% of the country's economy in 2018 alone.
That year, more than six million tourists traveled to DR, more than any other Caribbean nation, the Caribbean Tourism Organization said, adding that the country attracted more United States tourists (2.2 million) than any other Caribbean country, with Jamaica (1.6 million) and the Bahamas (1.3 million) following right behind.
But those numbers will surely drop this year after five American tourists died in the island country within the same three-month span.
Meanwhile, the State Department has raised the threat level in DR and is urging travelers to be cautious due to the country's high crime rates.
Be the first to receive breaking news alerts and more stories like this by subscribing to our mailing list.