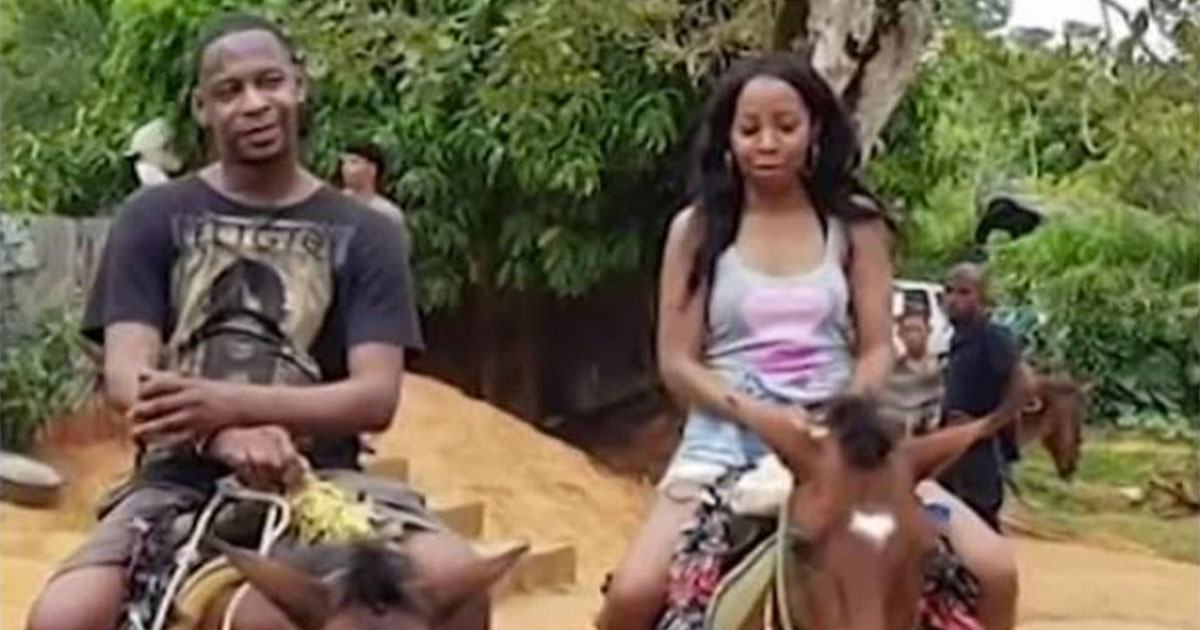 After two bodies were found in the Dominican Republic near the site of a car crash where the missing New York couple would have been driving, authorities have confirmed that one of the bodies has been identified as the missing woman.
According to the New York Daily News, police said 32-year-old Portia Ravenelle was found unconscious on March 27th on a road that leads to the international airport in Santo Domingo.
Ravenelle was rushed to a local hospital, where she died on April 4th.
The woman was identified by her fingerprints, Dominican National Police spokesman Frank Felix Duran Mejia told DR newspaper Diario Libre.
More via NY Daily News:
The body of a man was found in the ocean on March 31 — about 20 miles from where Ravenelle was found. Authorities believe it is her boyfriend Orlando Moore.

Because the corpse was water damaged and decomposed, fingerprints can't be used to identify the body, Duran Mejia said.

Instead, photos of tattoos inked on the man are being sent to Moore's brother for identification, police said. Moore sported a "MILANO" tattoo on his arm.

Authorities believe the couple crashed and went off the road into the ocean as they headed back to the airport just before 2 a.m. on March 27 to fly home. Their rental car, cops said, is in the sea.

The couple's neighbors in Mount Vernon reacted with shock Wednesday.

"I had no idea they were going on vacation. I had some things going on in the house and I needed Orlando's assistance. He told me he was out of the country," said John Hollis, 52, Moore's neighbor. They last spoke early on March 26, and Moore said he was coming home.

Hollis said he and Ravenelle — who had two daughters and a son — were good friends.

"Orlando was a very vibrant, outgoing person that would do anything for you if you asked him to. He was always asking me if I needed help getting stuff done," he said. "She would call me up in the morning and say, 'Hi handsome' and I would say 'Hi beautiful.' I'm going to miss that."

Not everyone who knows the couple buys the story being sold by the Dominican police.

Moore's ex-girlfriend, who declined to give her name, is skeptical of the official account.

"It just doesn't add up. Orlando and I have been on trips together and it doesn't add up. Orlando is very cautious. If they were driving at night, he would've been very careful. I mean, it's the DR, they have their advisories," she said.

Others who know the pair also fear the worst.

"…Sounds like it's open season on American tourists. They wait for you, they scope you out," said Ivy Durkin, 64, who lives next to Ravenelle's mother. "To be honest, it's a very high possibility, when they got on the road, somebody cut them off and did what they did.

"No worse thing could happen to these people. They are just such good people."
What do you think happened to the couple? We're not fans of conspiracy theories around here, but this does sound a bit fishy…
Be the first to receive breaking news alerts and more stories like this by subscribing to our mailing list.