An Arizona family is seeking justice for the mysterious death of a teenage girl who went missing and was found dead in an office building, and they're asking for anyone who knows anything to speak out.
18-year-old Jaelynn Alston's body was found on Thursday, January 16th after she was reported missing by her family the week before.
Though police say they have a person of interest, no one has been arrested in connection with the teen's killing, and there are a lot of questions surrounding her death.
Here are a few facts about Jaelynn Alston and her tragic death:
Jaelynn Alston had been dead for several days when her body was found inside an office building in Phoenix, Arizona.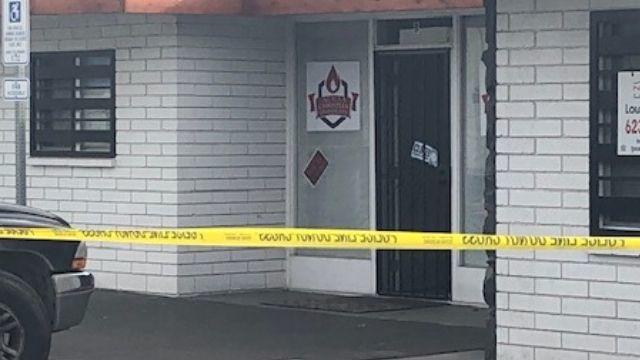 Jaelynn Alston's family reported her missing after they had not been in contact with her since January 9th. A week later, she was found dead.
Police said a cleaning crew found Jaelynn Alston's body after noticing a "foul odor" coming from a room in an industrial building in West Phoenix.
Officials haven't revealed an official cause of death, but they said Alston had been dead for several days when her remains were found, and she had extensive injuries to multiple areas of her body.
Police say they have a person of interest, but haven't revealed their identity.
Police have revealed the room where Jaelynn was found dead is leased to a man who is a person of interest in the investigation, but he has not been located.
Officials also have not revealed the identity of the person of interest.
Jaelynn's family is asking her killer(s) to turn themselves in.
Jaelynn father's, Jimmie Alston, told the Arizona Republic he last spoke to his daughter on January 5th and filed a missing person's report on January 9th after she had not responded to his text messages for days.
Alston said Jaelynn was very independent and would come and go as she pleased, but always made sure she stayed in touch with her family.
Now he is asking his daughter's killer(s) to come forward and turn themselves in to the police.
"I pray they turn themselves in. Just turn yourself in for what they did. Because you got a lot of people hurting right now. It was senseless," Mr. Alston said.
Jaelynn father's is also asking any witnesses or those who may know about the incident to speak up.
"If y'all know who did this to our baby girl, please let the officers know," he said. "Let someone know, please. We're asking with all our heart. That was our baby.
Mr. Alston said that although he is extremely hurt, he doesn't hate his daughter's killer.
"I'm not hateful toward anybody," he said. "Even the person that did this. I'm very, very hurt. I love you, but I'm hurt. Real hurt."
A candlelight vigil was held for Jaelynn by her family and friends.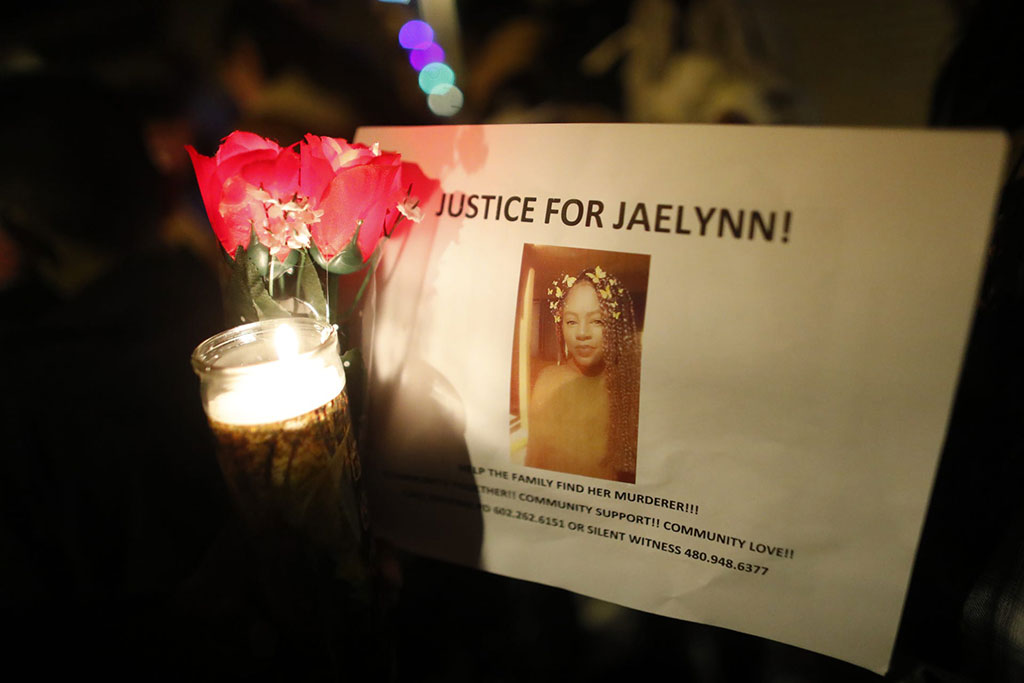 More than 50 people gathered for a vigil at Life Changers Global Ministries Church to mourn Jaelynn's death on Friday.
The Arizona Republic reported that Alston's mother, Kenya Moses, broke down in tears at the beginning of the vigil.
Jaelynn's father Jimmie Alston spoke during the vigil and thanked the crowd for their support.
"I'm hurting right now, real bad," he said. "It's a real big hurt. We hurt. But at the end of the day, I gotta let God do what he do.
"Losing a child is a feeling I can't explain to you. It's a hurt you can't even explain," Mr. Alston continued.
"I know Jaelynn was no saint," he added. "But at the end of the day, she had a big heart. She loved big," he said, adding that she took pride in helping others.
Jimmie said Jaelynn planned on studying to become a nurse at Gateway Community College, following in the footsteps of her older sister, Jimyesha, who recently became a certified nursing assistant.
After hearing from speakers, attendees of Friday's vigil went outside where they sang together, held candles and balloons, and prayed for Alston's family.
Speaking to 12 News in a later interview, Jimmie Alston said that his daughter was the star of the family and, overall, a great person.
"She was the entertainment in the family," he said. "She always had a smile. She wasn't afraid of nothing. She believed she could do anything. And she was a beautiful young lady."
A GoFundMe has been established to help Jaelynn's family lay her to rest.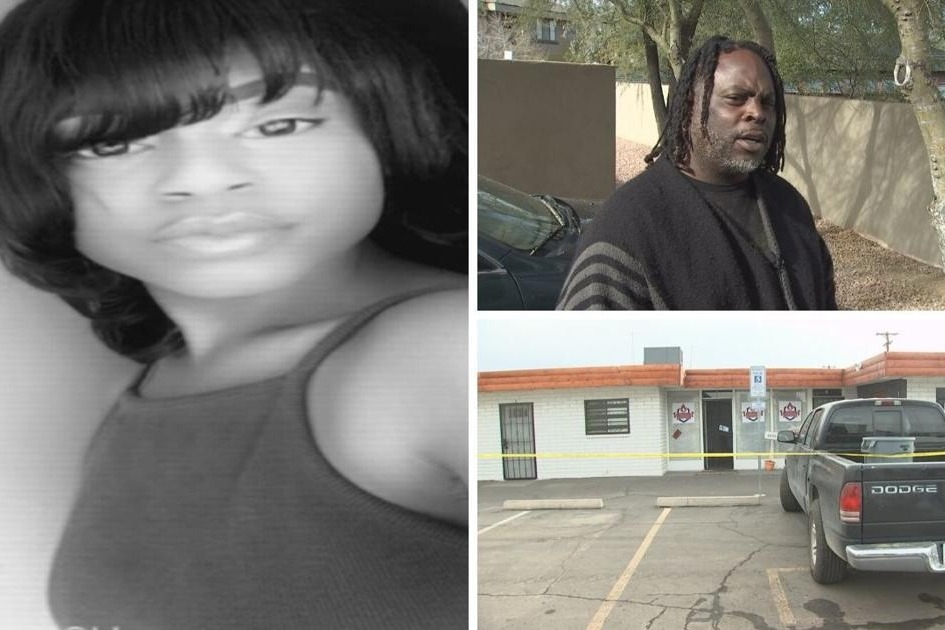 A family friend started a GoFundMe asking anyone who can to help donate money to help cover Jaelynn's funeral costs and assist the Alston family during this tough time.
The page reads:
Help us assist the Alston Family in their time of PAIN, HURT, & SORROW!

Jaelynn Alston, 18, was found dead in a West Phoenix Office Building, it was said she had been [deceased] for a couple of days!

We are asking the COMMUNITY to come together NEAR & FAR to assist with blessing the family, not only with burial costs, but just in general BE A BLESSING! Any amount will be a BLESSING!

No MOTHER or FATHER should have to experience such a horrific pain as to burying their young child, with NO EXPLANATION!

We will continue to pray for the family, asking God to release his PEACE & COMFORT in a time such as this!"
Be the first to receive breaking news alerts and more stories like this by subscribing to our mailing list.