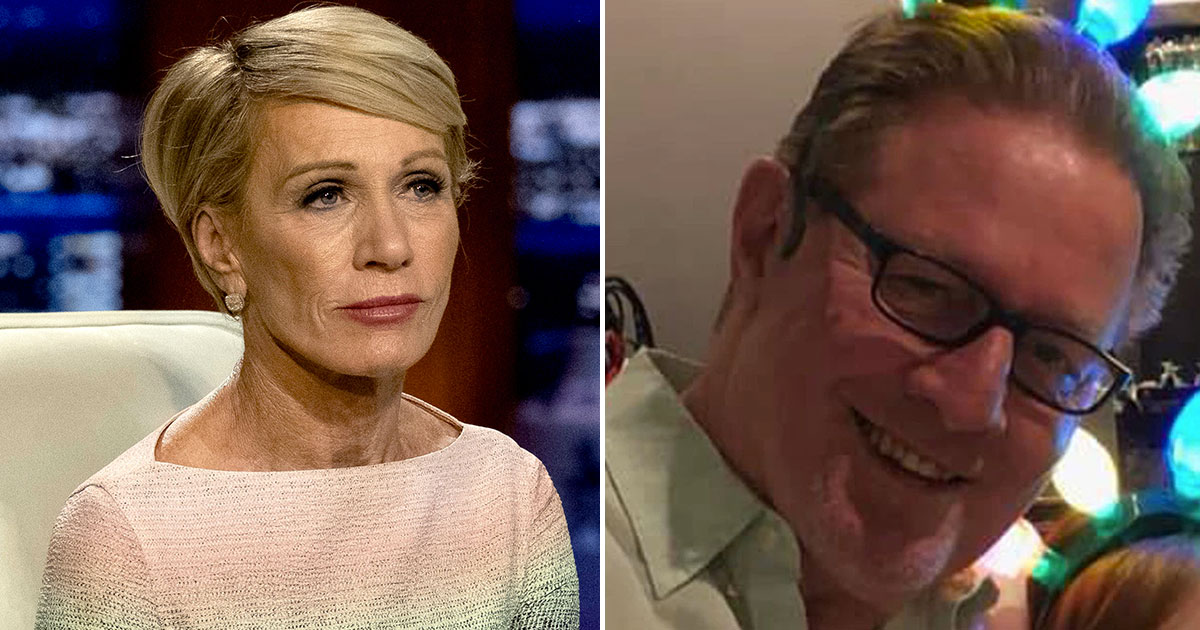 Amid growing reports of mysterious deaths of American tourists in the Dominican Republic, Shark Tank star Barbara Corcoran says her brother was found dead in his D.R. hotel room in April.
After hearing about the deaths of six other American tourists in the popular Caribbean vacation spot over the past few months, Barbara reached out to TMZ and revealed that her brother, John, who goes to the D.R. every year, was with a friend back in April when he died of a heart attack.
Corcoran insinuated to TMZ that she didn't believe her brother simply died of natural causes and pointed out that an autopsy was never performed.
She said her brother's friend—who was staying with him in the same hotel room—is the one who found his body, but nobody knows was really happened.
Corcoran said John was 60 years old and retired, but owned a successful roofing company in New Jersey.
She called him her "favorite brother" among her nine siblings, adding that he had a larger-than-life personality and would have been great for television.
She shared this photo of all her siblings (below)—along with her mother and father (both on the far right)—on Instagram on April 10th, a day known as "National Sibling Day."
It isn't clear if she shared this photo before or after learning of her brother's passing because she didn't specify his date of death.
"John Corcoran passed away at the end of April in the DR from what is believed to be natural causes," Barbara Corcoran's assistant said in a statement (via Fox News).
"He loved and frequently visited the Dominican Republic. Barbara would like to respect the privacy of his children and is not releasing any other information at this time."
John Corcoran is the seventh American tourist to die in the Dominican Republic in the past year.
In June 2018, 67-year-old Robert Bell Wallace, of California, died in his room at the Hard Rock Hotel & Casino resort in Punta Cana after drinking from the minibar, his niece, Chloe Arnold told Fox News.
"We have so many questions," Arnold said. "We don't want this to happen to anyone else."
That same month, David Harrison, from Maryland, died of a pulmonary edema and a heart attack at the exact same hotel, and his family is also now questioning his sudden death in the island country.
Harrison's wife said his death was also eerily similar to the deaths of the three Grand Bahía Príncipe resort guests, who all died within days of each other of "respiratory failure and pulmonary edema," according to Dominican authorities.
As we previously reported, a New York couple died after a car crash near a road that leads to the international airport in Santo Domingo, D.R.'s capital.
32-year-old Portia Ravenelle was found unconscious on the side of the road on March 27th and was taken to a local hospital, where she died on April 4th.
The body of Ravenelle's boyfriend, 43-year-old Orlando Moore, was found in the Caribbean sea about 20 miles from where Ravenelle was found.
50-year-old Cynthia Day and her fiancé, 63-year-old Nathaniel Holmes checked into the Bahía Príncipe Playa Nueva Romana hotel at the Playa Nueva Romana resort on May 28th and were scheduled to leave the hotel two days later on the 30th, the same day their bodies were discovered in their room by a hotel worker.
According to a local newspaper, Holmes called for a hotel doctor early that morning complaining that he didn't feel well, but he reportedly refused medical care when the doctor showed up.
The family of 41-year-old Miranda Schaup-Werner, a psychotherapist from Allentown, Pennsylvania—collapsed and died in her Bahía Príncipe Hotel room on May 25th after having a drink from the room's minibar. She was in the D.R. celebrating her ninth anniversary with her husband.
The mysterious deaths have prompted an FBI investigation.
Be the first to receive breaking news alerts and more stories like this by subscribing to our mailing list.