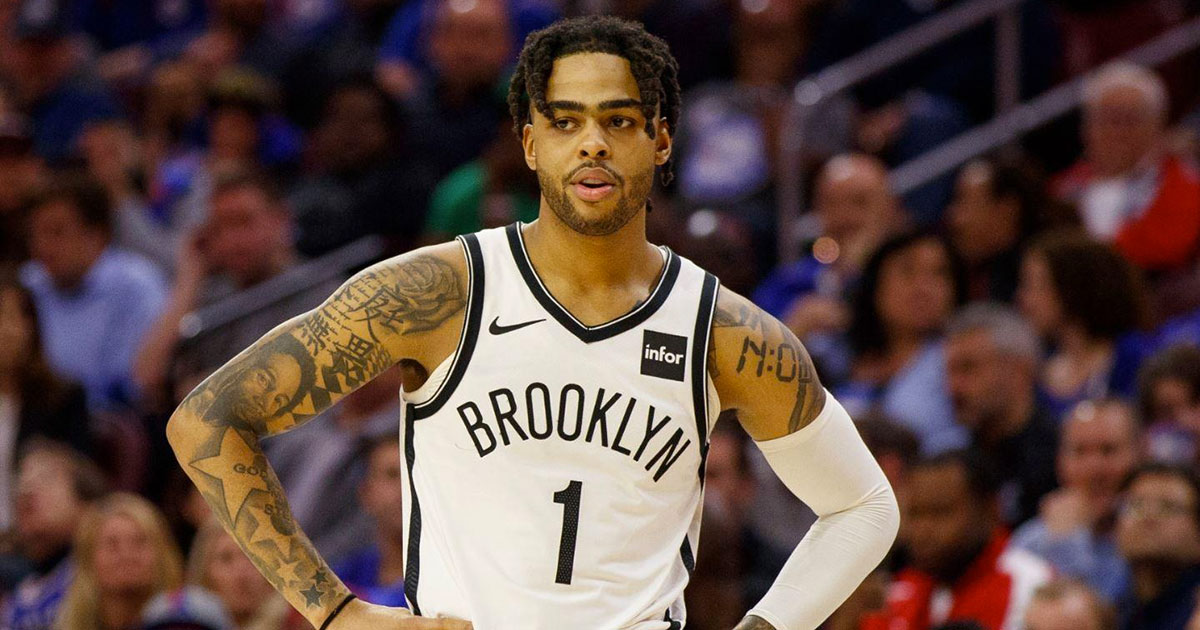 Brooklyn Nets star D'Angelo Russell was cited for marijuana possession in New York Wednesday night (May 1) at LaGuardia Airport after TSA officers reportedly found marijuana hidden inside a container made to look like an Arizona Iced Tea can in his luggage.
According to TMZ Sports:
DLo's luggage was searched before his flight to Louisville took off from LaGuardia airport around 7 PM … when a suspicious can of Arizona Iced Tea flagged the system.

As it turns out, it wasn't just an ordinary can of tea — it was one of those "cans" that actually has a secret compartment people use to hide their drugs (y'all stoners know what we're talking about).

We're told there was more weed found in a grinder inside the fake can as well.

Law enforcement sources tell us Russell initially tried to say the weed belonged to his brother, but he was alone and in possession of the bag.

TMZ Sports has learned that Russell was cited for possession of marijuana (under 50 grams) … and was allowed to leave. We're told the summons usually results in the defendant paying a fine.

The Brooklyn Nets released a statement Thursday afternoon, saying, "We have been made aware of the situation involving D'Angelo Russell and are in the process of gathering more information at this time."
Gotsta be mo careful!
Fortunately for D'Lo though … this little incident won't affect his value as a free agent, and the Nets still plan to offer him a deal to extend his contract before he officially hits the market on July 1st.
"It's not an issue," a league source told the New York Post. "I've had a cell phone ticket that was more [costly]."
Be the first to receive breaking news alerts and more stories like this by subscribing to our mailing list.