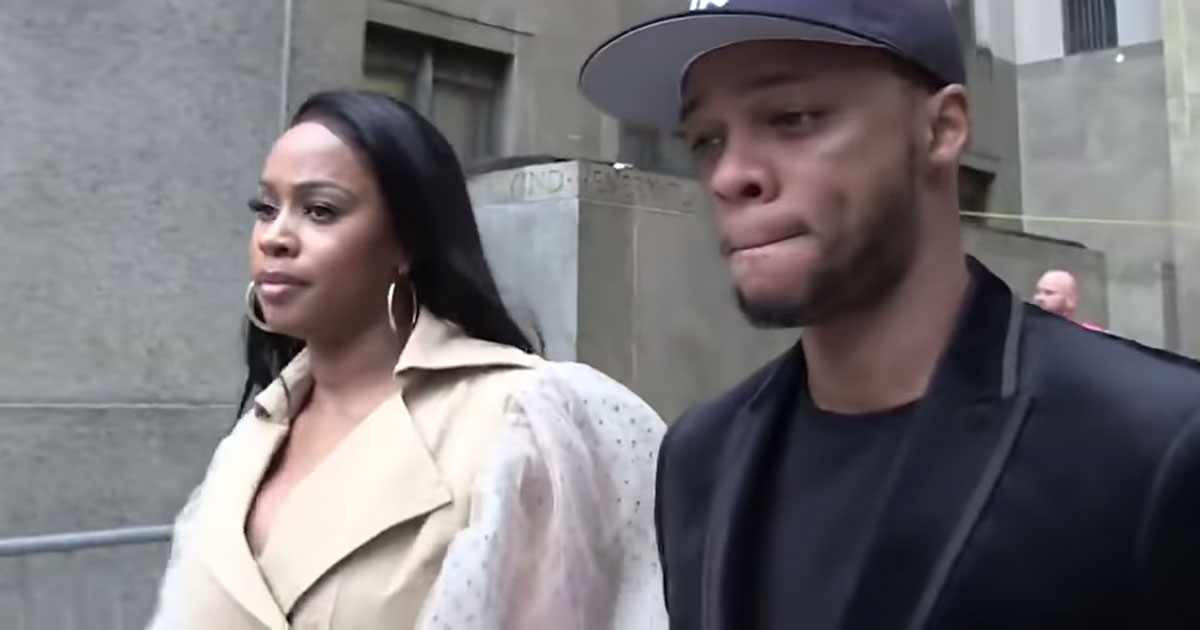 Remy Ma was released from jail Wednesday evening (May 1) after posting bail.
Remy turned herself in to New York police Wednesday afternoon on allegations she punched fellow Love & Hip Hop castmate Brittney Taylor in the face and gave her a black eye at a concert venue last month—a whole new round of legal trouble for the 38-year-old rapper who is still on parole from a 2007 shooting.
Taylor, who reported the incident the next day, suffered bruising to her right eye and was treated at a hospital.
"This arrest demonstrates how serious this matter is—it is real life and not reality TV entertainment," Taylor's lawyer, Sanford Rubenstein, said in a statement. He added that Taylor "has confidence in our system of justice and will continue to fully cooperate with the authorities."
Remy was arraigned before a judge on misdemeanor assault and harassment charges Wednesday and allowed to post $1,500 bail.
Remy's lawyer, Dawn Florio, called the allegations false, saying that the rapper was at home nursing her 4-month-old daughter at the time of the alleged attack.
Florio said that while Remy did attend the concert at Irving Plaza that night, she was home by 9:30 p.m., the time a criminal complaint states the attack allegedly happened.
Florio said a number of witnesses who were at the venue will vouch that Remy "had absolutely nothing to do with this incident," and he also has video proof that Remy was at home when the alleged incident occurred.
Taylor "is a liar, and my client did not touch her," Florio said.
Remy Ma, whose real name is Reminisce Mackie (née Smith), served six years in prison for shooting her (now former) friend, Makeda Barnes-Joseph, in the stomach outside a Manhattan nightclub in 2007 after Remy accused Joseph of stealing $1,000 from her purse.
At the time, Remy's defense said the gun "accidentally" went off during a struggle between the two women.
Remy was released in 2014 and was still on parole until August 1st when she allegedly attacked Taylor last month.
The new allegations pushed Remy's parole officers to tighten the conditions of her parole, including requiring her to wear an ankle monitor (as seen in those photos she posted on Instagram last week) and putting her on an 8 p.m. curfew.
The judge also issued a protective order for Taylor, which means that Remy must stay away from her and cannot have any contact with her.
Remy, flanked by her husband Papoose, briefly spoke with TMZ cameras after she posted bail, saying that she was "OK," but she refused to answer any questions about the case.
Remy Ma is due back in court on May 24th.
Be the first to receive breaking news alerts and more stories like this by subscribing to our mailing list.