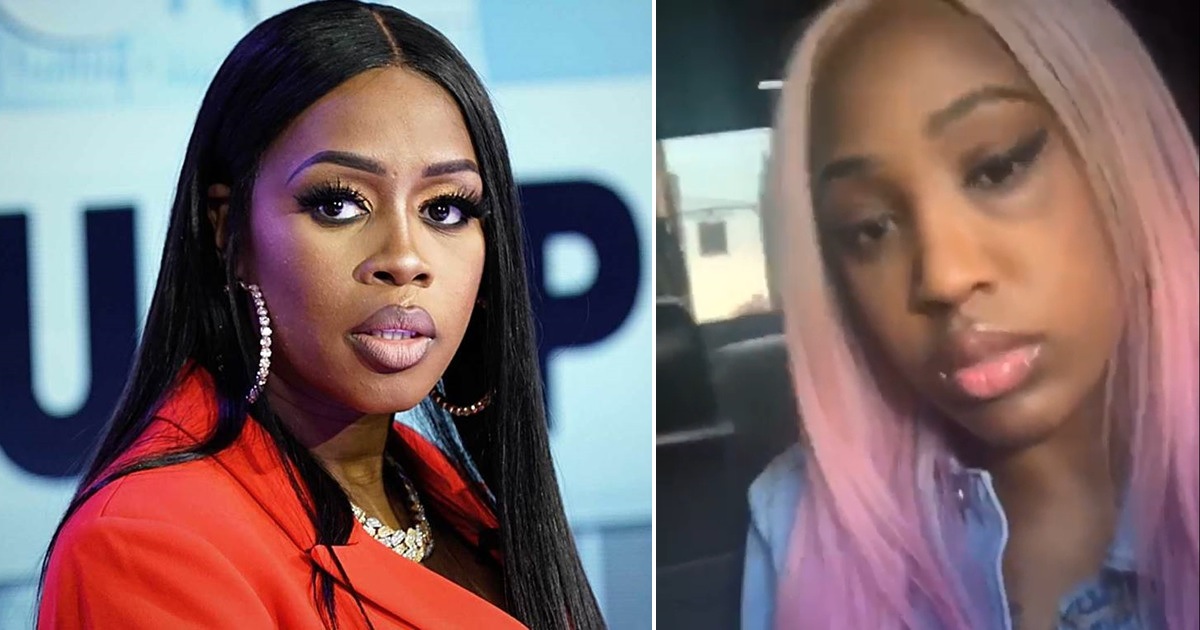 Things went down (allegedly) between Love & Hip-Hop stars Remy Ma and Brittney Taylor at a benefit concert. Punches were thrown and now, police are investigating Remy, who is still on parole.
According to TMZ, Remy and Taylor were both attending the Petty Lou Benefit Concert on Tuesday (Apr. 16) in New York, where Remy was slated to perform. A verbal argument between the two LHHNY rivals became physical after Remy allegedly clocked Taylor in the face.
Brittney claims they "exchanged words" in the greenroom — relating to an attack on Remy's stepdaughter, Dejanae, that happened a few weeks ago — and Remy threw the punch. Brittney claims Remy accused her of knowing about the attack on Dejanae.
Taylor took to Instagram on Wednesday (Apr. 17) and revealed her black eye to her followers. She was hesitant to bring the situation to social media out of embarrassment, but still called Remy out.
She wrote in part:
"It's hard to even focus because of what occurred last night…I tried my best to cover it up with make up and move on but that still didn't work. My Question is @remyma why did you really do this? #WHATHAPPENEDTOWOMANEMPOWERMENT #BlackLove? Smh"
Taylor was treated at a local hospital for her bruised eye and filed a police report the next day.
Though Remy has not been charged with anything, police have confirmed they are investigating the altercation.
Taylor has already retained a lawyer. "She wants Remy Ma prosecuted for what she did to her," said attorney Sanford Rubenstein.
Taylor and Remy are foes on Love & Hip Hop: New York and have had several disagreements on the VH1 reality series.
Remy is still on parole until August 1st. The rapper served six years in prison for shooting and wounding a woman she accused of stealing $1,000 from her purse. Remy was released in 2014.
Be the first to receive breaking news alerts and more stories like this by subscribing to our mailing list.