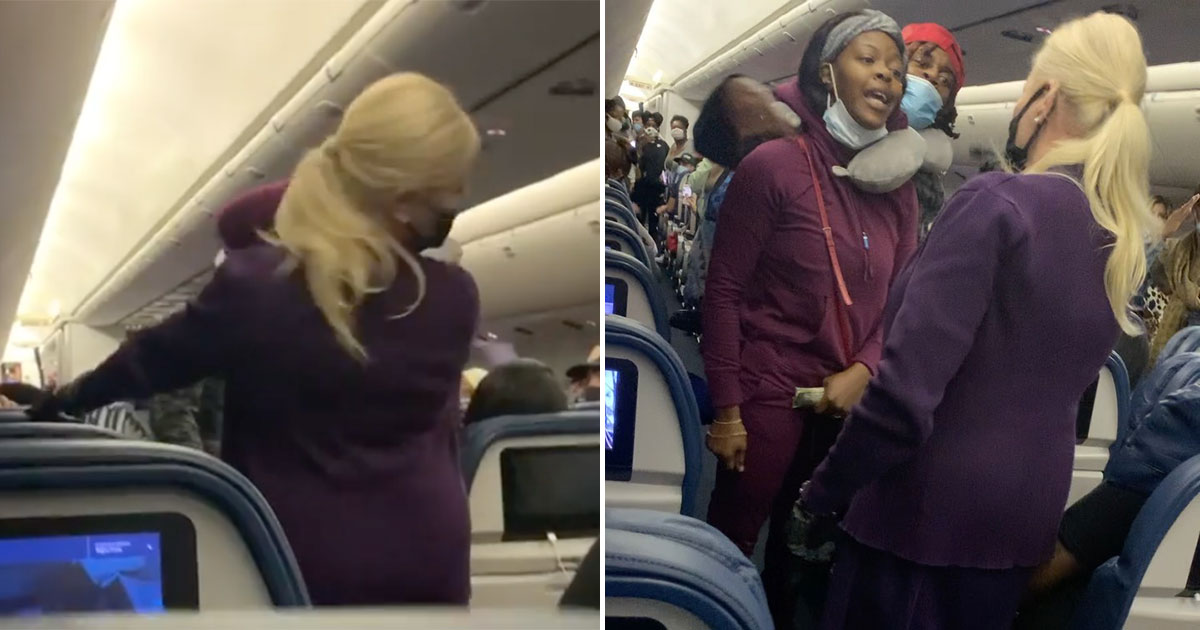 An unruly passenger was reportedly escorted off a Delta flight by Miami police after she assaulted a flight attendant who asked her to wear a mask while on the plane.
The flight from Miami to Atlanta was preparing to take off when the altercation happened right in front of shocked passengers … and the whole thing was captured on video, which has since gone viral on social media.
https://www.instagram.com/p/CGjHzJxHExJ/
The footage shows the flight attendant asking the female passenger and her boyfriend to buckle up and wear their face masks in accordance with local ordinances and company policy. (FYI: It's pretty standard practice to have to wear masks at ALL airports and on ALL flights amid the pandemic.)
However, the passenger refused to put on her face mask, which was seen in the video dangling under her chin.
The passenger's boyfriend attempted to hold her back as she smacked the flight attendant in the face.
The passenger then tells the flight attendant: "You shouldn't have touched me" and accuses the airline employee of pushing her first.
Other passengers are then seen standing up to intervene and separate the two women.
Police were eventually called and escorted the couple off the plane after the aircraft returned to the gate.
The flight was reportedly delayed for four hours as a result of the incident.
Be the first to receive breaking news alerts and more stories like this by subscribing to our mailing list.