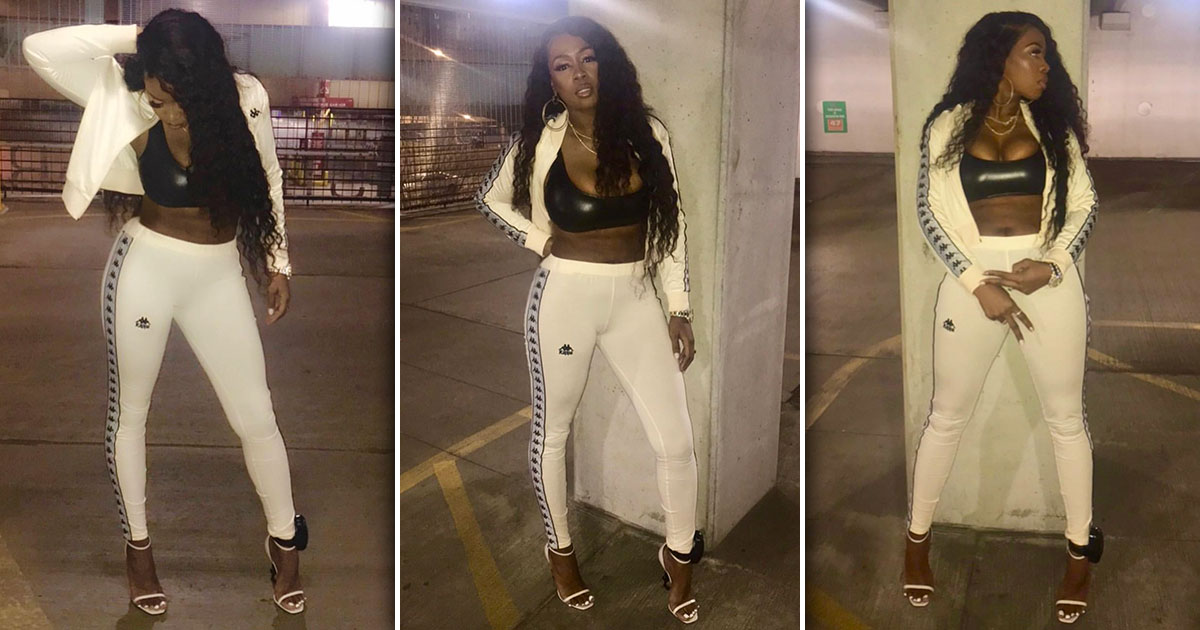 Remy Ma made headlines last week after she allegedly punched her Love & Hip Hop co-star Brittney Taylor in the face, and now she's wearing an ankle monitor, as evidenced by a series of new photos she shared on Instagram today.
As we previously reported, Remy and Taylor were both attending an event in New York last Tuesday (Apr. 16) where Remy was scheduled to perform when a verbal argument between the two LHHNY rivals allegedly became physical.
Taylor took to Instagram the next day, showing off her black eye to her followers and calling Remy out for giving it to her.
https://www.instagram.com/theshaderoom/p/BwXyl0qBDmT/
"It's hard to even focus because of what occurred last night," she wrote in a now-deleted post. "I tried my best to cover it up with make up and move on but that still didn't work. My Question is @remyma why did you really do this?
Now, any other time, someone from Love & Hip Hop assaulting a fellow cast member wouldn't be a big deal. But Remy's case is especially unique, considering she's still on parole for shooting her friend in the stomach for allegedly stealing $1,000 from her purse years ago.
After going to the hospital, Taylor filed a police report, and though Remy has yet to be charged with anything (that we know of), police confirmed that they were investigating the altercation.
Fast forward about a week, and now Remy is out here showing off a brand spankin' new ankle monitor on Instagram.
https://www.instagram.com/p/BwsL62KjYGl/
Singer Tony Sunshine also posted a couple of photos yesterday of him, Remy and Fat Joe at Yankee Stadium … and Remy's wearing the same outfit as well as the ankle monitor.
https://www.instagram.com/p/BwqCOHcl-_Z/
Remy Ma has yet to talk about the alleged incident between her and Brittney Taylor, and police haven't released any details about their "investigation," but it's clear that something's going on because Remy wasn't wearing the device in previous full-body photos posted on IG.
https://www.instagram.com/p/BwfAgpcjJ1k/
https://www.instagram.com/p/BwLC1cJjAjl/
https://www.instagram.com/p/BwKb3ZSDFKo/
Is there something you would like to tell us, Reminisce?
Be the first to receive breaking news alerts and more stories like this by subscribing to our mailing list.