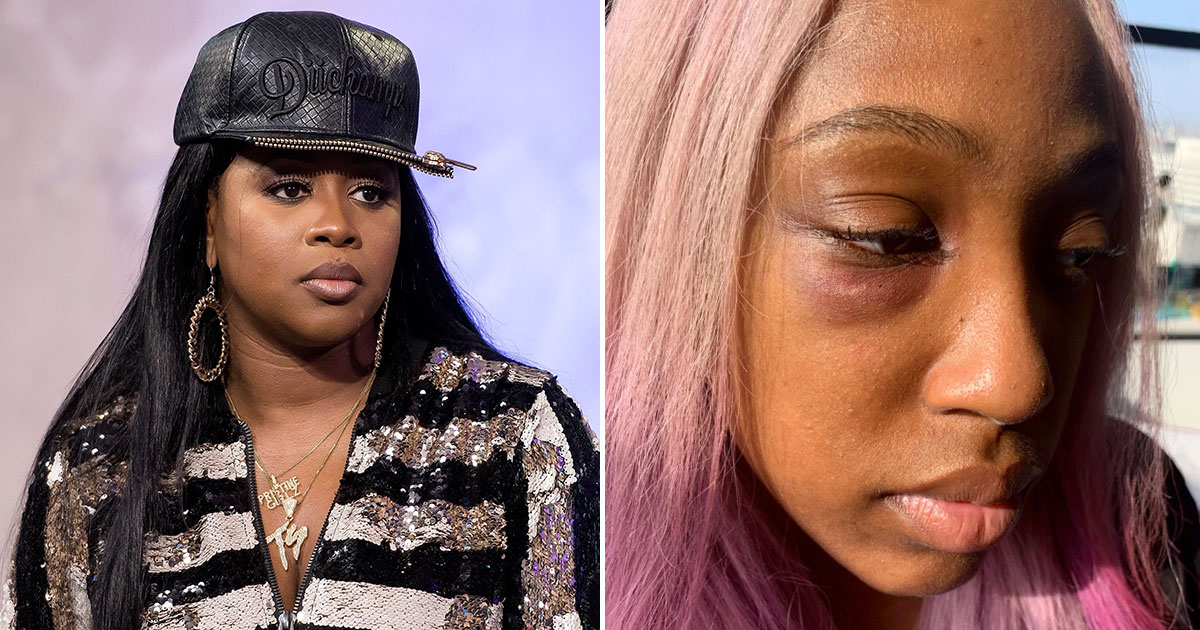 ---
Original story: Remy Ma has surrendered to the custody of New York police to face an assault charge for allegedly punching her Love & Hip Hop co-star in the face.
TMZ reports that the rapper, accompanied by her attorney, turned herself in to police Wednesday (May 1) and was booked for misdemeanor assault.
As we previously reported, Remy's fellow LHHNY castmate Brittney Taylor posted a video on Instagram showing off a black eye she said was given to her by Remy.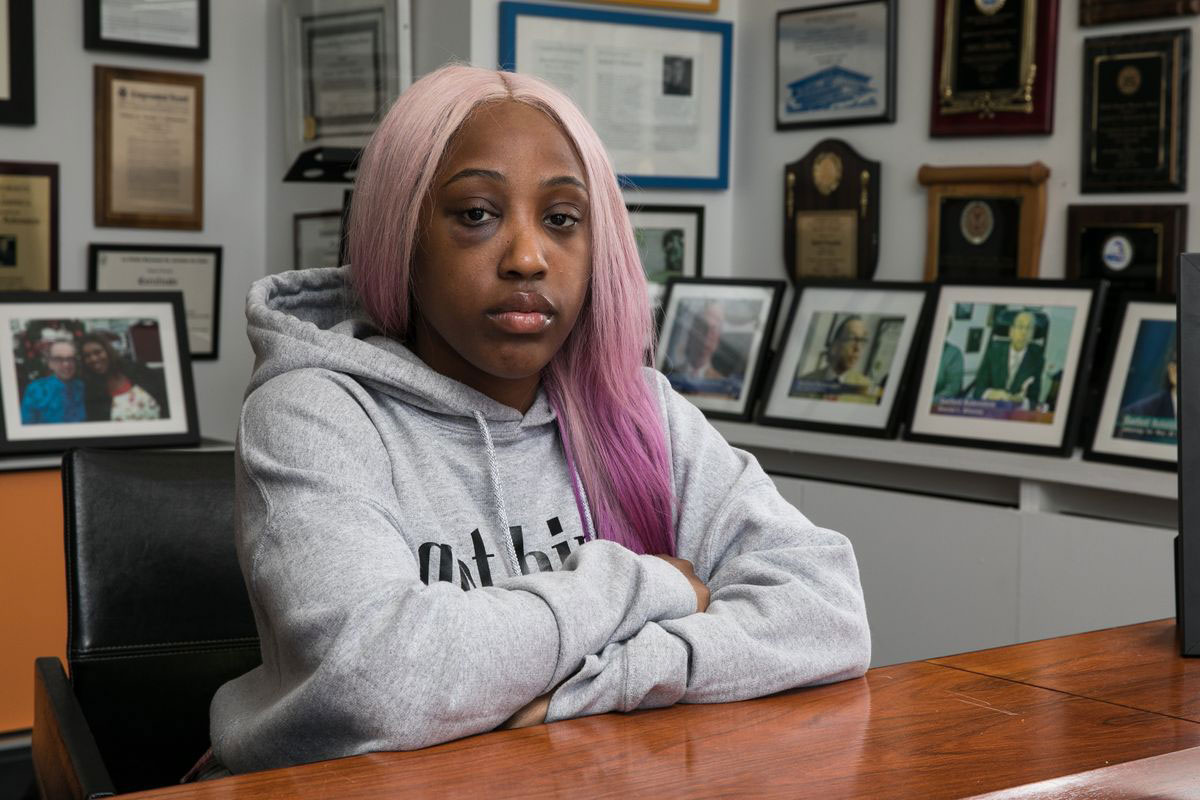 Taylor claimed Remy punched her in the eye backstage during a concert at Irving Plaza near Union Square on April 16th. Taylor went to Mt. Sinai Hospital and reported the punch to police the next day.
"So, here am I on my way to a very important meeting and it's hard to even focus because of what occurred last night," Taylor wrote in her now-deleted IG post. "I didn't wanna bring it to social media because It's pretty embarrassing and not a good look tbh. I tried my best to cover it up with make up and move on but that still didn't work. My Question is @remyma why did you really do this?"
Taylor later told the New York Daily News that a misunderstanding between her and Remy led to the alleged assault.
According to Taylor, she was telling Remy about how she "defended" her stepdaughter Dejanae (Remy's husband Papoose's daughter) from an abusive man who was physically assaulting her.
"What happened with me and Dej in Miami is I saved her—I saved her life, and [Remy] got aggressive [when Brittany told her at Irving]," she said. "She was like, 'That's not what I heard,' and she punched me in the face."
Brittney said she feels like the incident set a bad example for young girls looking up to them.
"I just don't feel like it's okay for people to put their hands on someone that's not being malicious to them, that's being genuine," Taylor said. "She's supposed to be someone with the status and power that she can use for good or bad.
"She shouldn't be punching someone—punching someone so hard in the face to the point that here we are four days later and my eye's only getting worse. It really hurts."
Remy Ma, whose real name is Reminisce Mackie (née Smith), served six years in prison for shooting her former friend, Makeda Barnes-Joseph, in the stomach outside a Manhattan nightclub in 2007 after Remy accused Joseph of stealing $1,000 from her purse.
Remy was released from prison in 2014 and was still on parole until August 1st when she allegedly punched Taylor last month.
It's possible Remy—who just welcomed a daughter with her husband Papoose in December—could be sent back to prison if she's convicted of assaulting Taylor.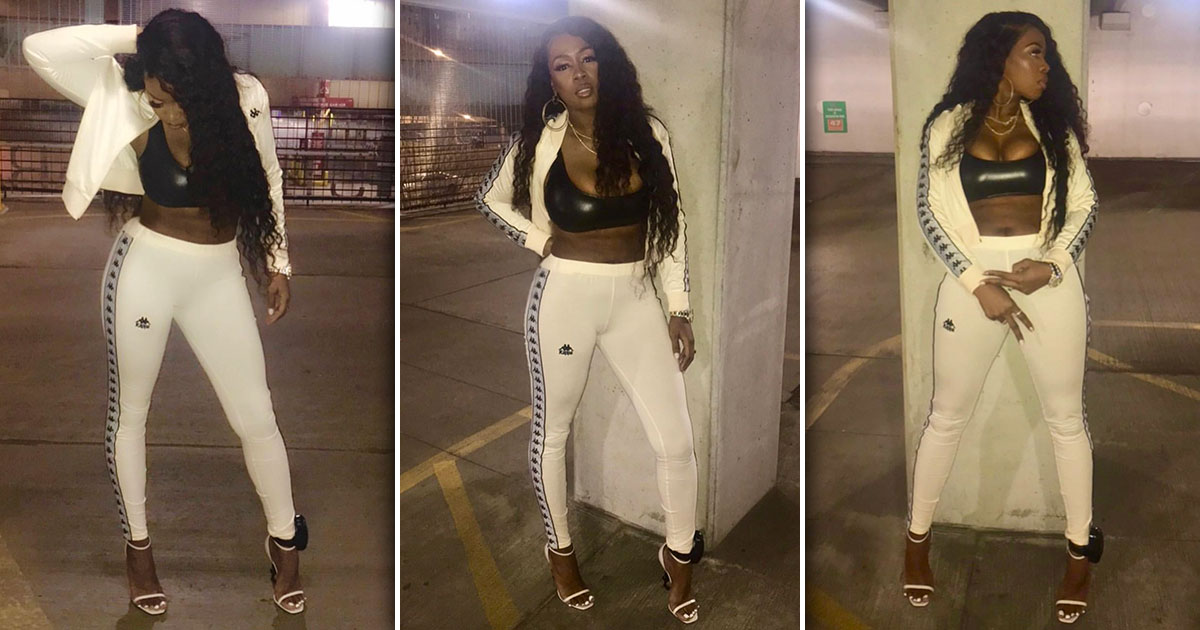 Last week, Remy was spotted wearing an ankle monitor in a series of photos she shared on Instagram.
Meanwhile, Taylor is reportedly preparing to file a civil lawsuit against Remy, claiming she suffered serious personal injuries, and Taylor has asked police to preserve all evidence of the alleged assault, including surveillance footage.
Brittney's attorney, Sanford Rubenstein, said Brittney is a victim, and "this is real life, not reality TV," according to TMZ.
Rubenstein also reportedly stressed that Taylor "has confidence in our system of justice and will continue to fully cooperate with the authorities."
Be the first to receive breaking news alerts and more stories like this by subscribing to our mailing list.