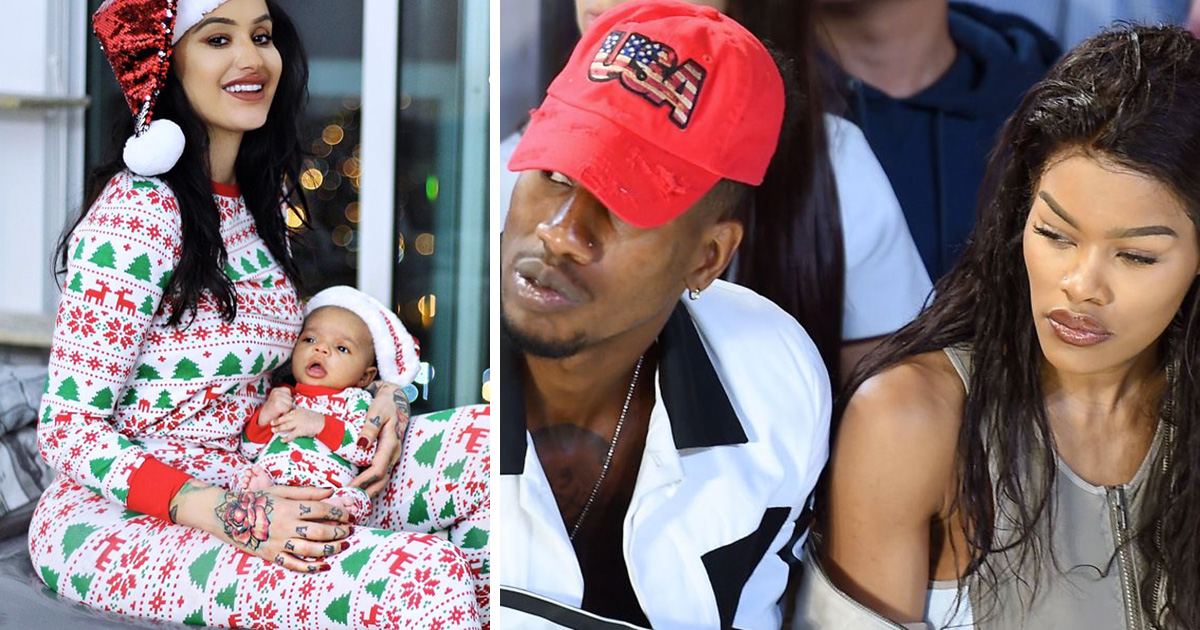 Teyana Taylor is setting the record straight regarding rumors she and her husband Iman Shumpert had a threesome with a woman, and the third party allegedly became pregnant following one encounter.
The woman in question is 28-year-old porn star Alby Rydes, who gave birth to her daughter, Azariah, in November 2018.
Rumor has it that Taylor invited Rydes for a threeway with Shumpert, which allegedly resulted in Rydes getting pregnant with his baby.
According to internet sleuths, the basketball player has liked several photos on Rydes' page, and can even be seen in the following screenshot commenting under one photo (dated Dec. 25, 2018) with a heart eyes emoji.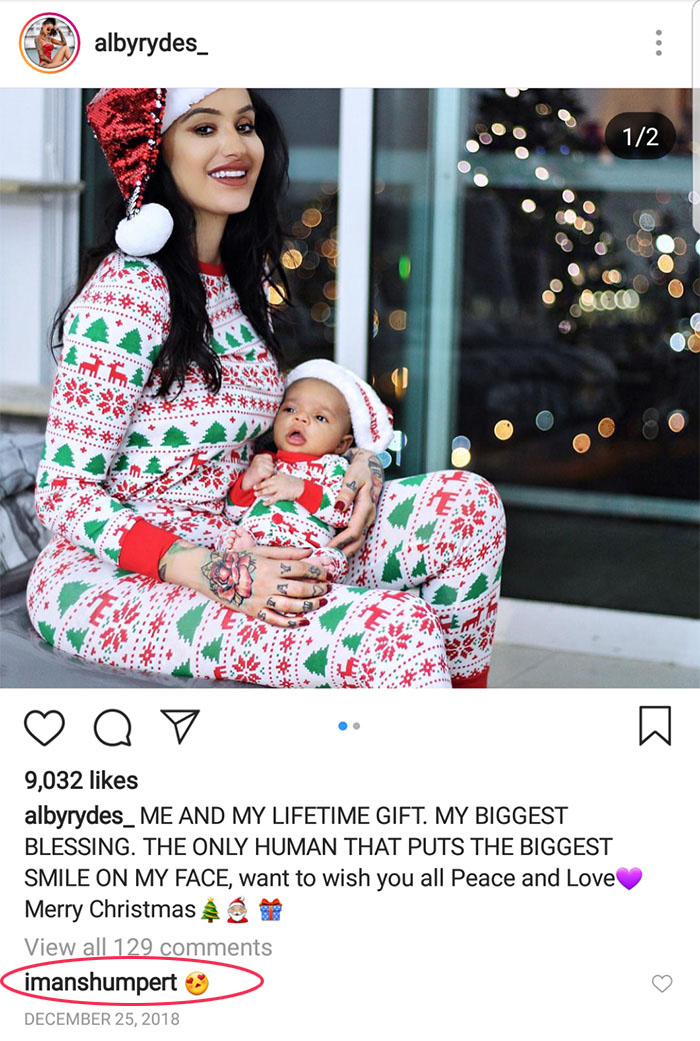 But Teyana called BS on the rumors on Monday (Jan. 21), tweeting that she has never "seen/touched" Alby in her life and she would "kill" Iman if he ever got another woman pregnant on her watch.
She also explained that she deleted her Instagram because her label Def Jam didn't release her "WTP" music video on time, and not because of this fake news about Iman getting another woman pregnant during a threesome.
"It's really sad that lies are entertained so much than the truth," she said. "Iman is not dumb, he know I'd kill him. End of story."
1. I've never seen/touched that girl in my life. 2. My page is gone because I'm upset at @defjam for not dropping my damn "WTP" video on time, per usual. 3. It's really sad that lies are entertained so much than the truth. 4. Iman is not dumb he know I'd kill him ? End of story. https://t.co/FCdG0c1VIr

— TEYANA M.J. SHUMPERT (@TEYANATAYLOR) January 21, 2019
Alby also took to social media and wrote on her Instagram Story that Iman Shumpert is NOT her baby daddy.
"I refuse to entertain fake rumors. Life is too big and time is too short to get caught up in empty drama," Rydes wrote. "BUT to protect my energy I have to respond. Whoever is spreading these rumors just know ITS FAKE NEWS AND IT AINT HIS BABY."
She added: "I had my baby with the man I was dating and that man ain't Iman. So please stop making fake stories just to get some likes and for everyone else believing these blogs is no better person. Now leave me the f**k alone."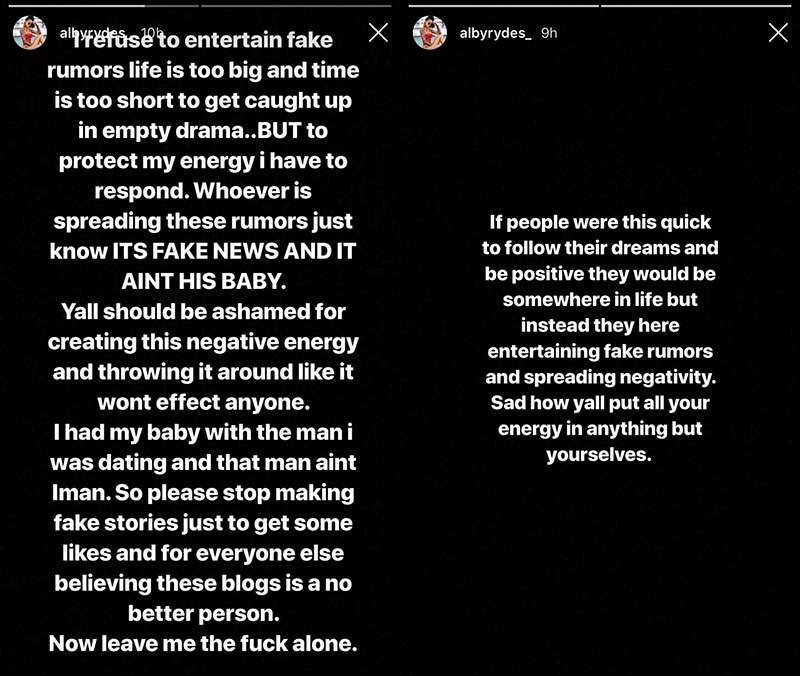 So, you have it from the horse's mouth: The baby ain't Iman's.
Also, the fact that Shumpert is alive and well should be a pretty good indicator that this was nothing more than a rumor started by someone with too much time on their hands.
Be the first to receive breaking news alerts and more stories like this by subscribing to our mailing list.