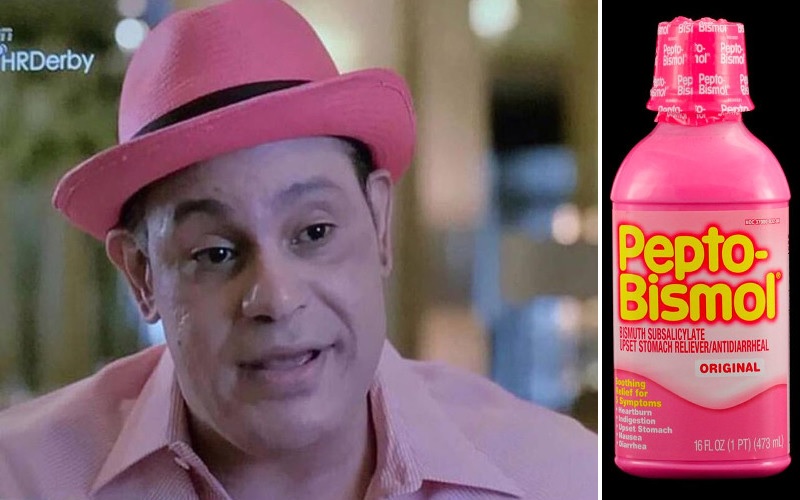 So, Sammy Sosa is definitely going through something. The former Chicago Cubs player sat down for an interview on ESPN Deportes on Wednesday (Jul. 12), but no one watching probably heard a word he said on account of them being so focused on his disturbing appearance.
The retired MLB player of Dominican and Haitian descent is clearly still bleaching his skin.
Twitter was especially caught off guard by Sosa's lighter (and odd) skin complexion. Some noted Sosa's apparent self-hatred, while many simply had to laugh and joke through their confusion, including comparing him to Pepto Bismol and Neapolitan ice cream.
Sammy Sosa out here lookin like Pepto Bismal. pic.twitter.com/1xdKo84Bko

— OXTAIL GAWD (@ThatDudeMCFLY) July 13, 2017
Sammy Sosa really living his life as a one man Neapolitan Ice Cream pic.twitter.com/enU75FS5ML

— Ol' QWERTY Bastard (@TheDiLLon1) July 13, 2017
Sammy Sosa looks like he machine washed himself with a red sock. I can't believe he hates being Black that damn much

— Miss Brown (@QB84) July 13, 2017
https://twitter.com/SheHatesJacoby/status/885501277882417152
Sammy Sosa the same complexion as those cheap ass hot dogs that turn the water pink when you boil them.

— Beyonce has an uncle named Larry Beyince. Bruh…. (@DragonflyJonez) July 13, 2017
ayo Sammy Sosa look like a unbrushed tongue pic.twitter.com/q4dGPPYI6q

— price. (@Priceverson) July 13, 2017
Sammy Sosa look like the milk at the bottom of a bowl of Fruity Pebbles. pic.twitter.com/y3nPyL1HtF

— Craig Bro Dude (@CraigSJ) July 13, 2017
Sammy Sosa looks like a raw chicken. pic.twitter.com/3xlcPXxvnG

— James ?? (@_artistone_) July 12, 2017
My man Sammy Sosa looking like Snagglepuss smh pic.twitter.com/arJWAvQKMi

— Garian (@__GDB) July 13, 2017
Ok, why does Sammy Sosa look like a giant piece of taffy? pic.twitter.com/Vk4vWMbRbK

— Tariq Nasheed (@tariqnasheed) July 13, 2017
Sammy Sosa really on his way to becoming the first invisible man pic.twitter.com/PtScjSlU6X

— Villaz (@ChrisVillaz) July 13, 2017
Bro who turned Sammy Sosa into an eraser pic.twitter.com/npJDuqQGqT

— Danté (@Dante_Jordan) July 13, 2017
Congrats to Sammy Sosa on landing the Franken Berry endorsement. pic.twitter.com/SJbgmRpZg8

— Brandon (@brandojerg) July 13, 2017
This is, unfortunately, nothing new for Sosa. He has been lightening his skin for several years now.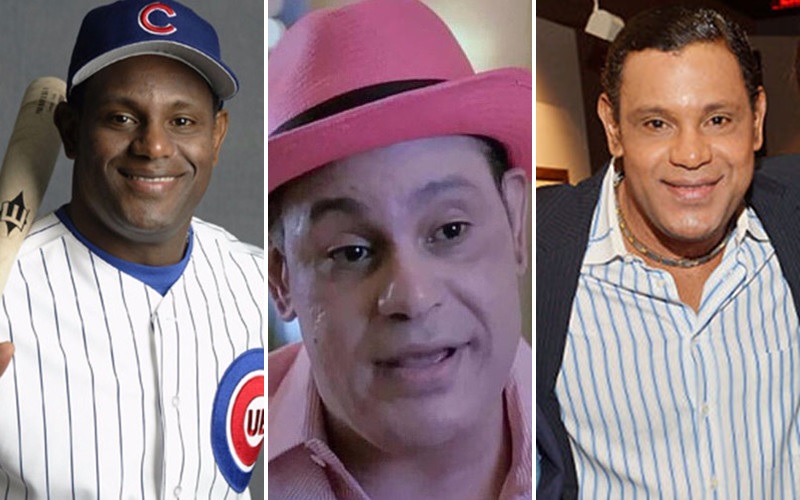 In 2009, he told Univision his noticeably lighter complexion was a side effect of a cream he was using to soften his skin.
"It's a bleaching cream that I apply before going to bed and whitens my skin some. It's a cream that I have, that I use to soften [my skin], but has bleached me some. I'm not a racist, I live my life happily.

"What happened was that I had been using the cream for a long time and that, combined with the bright TV lights, made my face look whiter than it really is. I don't think I look like Michael Jackson."
Yeah, no one believed that then and it certainly doesn't explain his current situation.
Be the first to receive breaking news alerts and more stories like this by subscribing to our mailing list.