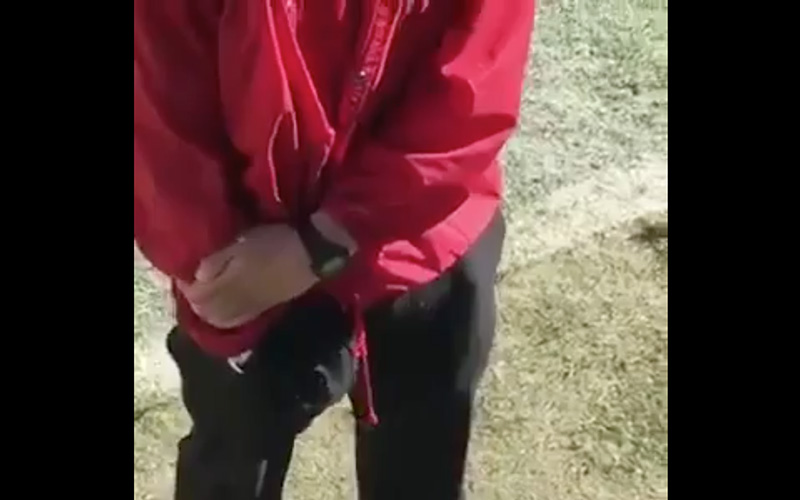 Anyone who attended last week's Chargers versus Raiders game in San Diego was treated to a good 19-16 game with playoff implications. But, it turns out, some fans got more than they bargained for with a different show taking place on the field.
A video posted on Facebook seemed to show one of the on-field security guards, um, how should I say this, enjoying his close proximity to the cheerleaders a little too much.
Disclaimer: The snake doesn't actually come out of the cage, but if you don't want to see a guy viciously going to town on himself, don't press play.
Like, just how? And why? We all get it, people have urges and sometimes those urges require a personal touch. But who in their right mind thinks it's a good idea to adjust the antenna during a football game? By the end zone. In a stadium that holds 70,561 people. On national TV. In the age of the smart phone. This guy, apparently.
Turns out the Chargers use Elite Security for their security needs, and once the video went viral, they deemed this particular employee's on the field performance to be less than exemplary behavior and fired the guy.
But, things just keep getting worse for the football fondler as now San Diego law enforcement have announced that they have opened up their own criminal investigation.
Was it worth it? That's rhetorical, because no game of pocket pool is worth losing your job, being under criminal investigation, and having your exploits all over the internet.
Be the first to receive breaking news alerts and more stories like this by subscribing to our mailing list.