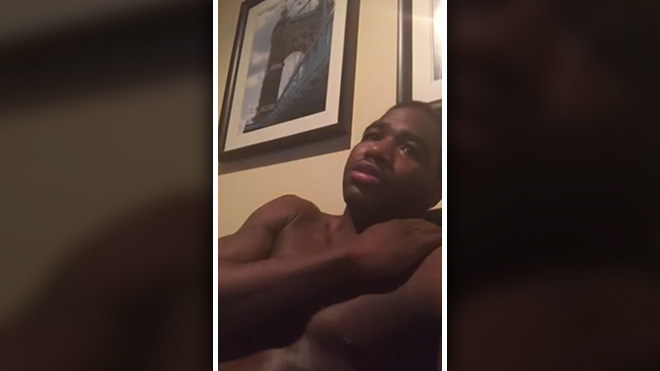 Adrien Broner is the most ignorant person to ever live, but we figured you already knew that.
In a bizarre video that he posted to his YouTube account, Adrian gives an awkward death speech, calling his baby mama's "crazy ass hoes" and telling all his kids and friends that he loves them.
Adrian also vows to slap Tupac and and Michael Jackson "in case" he makes it into Heaven.
"Just in case I go to heaven, I'ma smack Tupac. I'ma smack a lot of motherfuckers. I don't even know if you could even smack motherfuckers in heaven but I'ma smack some motherfuckers, like Tupac, just because he's got motherfuckers out here thinking he's still alive. I'ma smack him, just because there are some motherfuckers over here thinking he alive in Cuba or some dumb shit. I'ma smack him when I see him.

"I'ma smack Michael Jackson because he was black and wanted to be white. C'mon, you a nigga. I don't care if you bleach, nigga, you a nigga. C'mon man, I'ma smack Michael Jackson for his daddy, because he didn't smack him enough."
SMDH… Someone please get this guy a PR team immediately!!
We're not sure quite why the 25-year-old boxer is planning for his funeral, but according to reports, a close friend of his was recently robbed and assaulted, and in the video he says he is "willing to put [his] life on the line for this shit."
Be the first to receive breaking news alerts and more stories like this by subscribing to our mailing list.