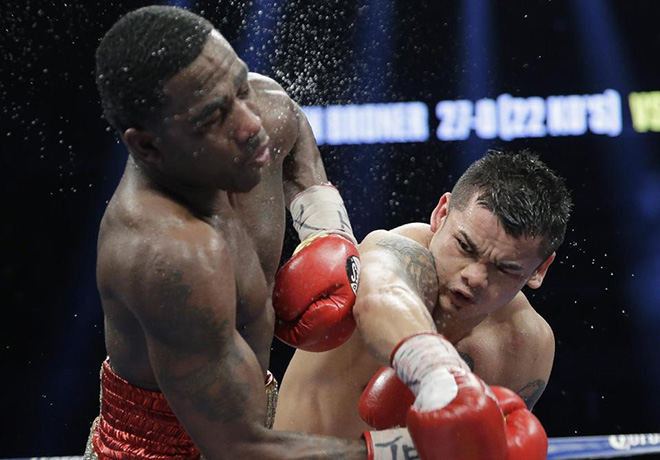 Adrien Broner can no longer claim the title "undefeated boxer." Why? Because he got defeated, of course, silly.
The 24-year-old welterweight suffered his first professional loss against Marcos Maidana, who overpowered the heavily favored Broner, knocking him down not just once, but TWICE, before taking the his WBA welterweight title from him in one hell of a rout.
WATCH HERE:
Adrien Broner, nicknamed "The Problem," is best known for his cocky nature and out of the ring antics, like having (unprotected) sex with strippers and having it recorded and sent to WorldStarHipHop … and it's probably that very unprofessional nature that may have cost him his record of 27 consecutive wins.
Adrien Broner Sex Tape: Leaked Video Shows Pro Boxer in Threesome with Strippers
At one point during the fight, Broner, who always seems to be desperate for attention, even dry-humped Maidana:
With about 15 seconds left in the first round, Broner slipped behind Maidana in the corner and pretended to hump him. The Showtime announcers couldn't believe the disrespectful act, and the crowd began to boo and even flipped him off for what he did.

A few minutes later, Maidana got even by flooring him. Several rounds later, Maidana returned the favor by pretending to hump Broner.
Before Broner and Maidana's fight Saturday night in San Antonio, the previously undefeated Broner referred to Maidana as a "stepping stone," but as USA Today's For the Win blog points out, he "may want to reconsider those words:"
Maidana dominated Broner at the Alamodome, taking his WBA welterweight title in a rout. Maidana pummeled Broner from the opening bell, badly hurting him in the second round, leaving Broner to limp home the rest of the way. The three judges scored the bout 115-110, 116-109, and 117-109, all in favor of Maidana.

The action inside the ring was intense, but there's no better recap of the fight than watching Broner's exuberant entrance to the arena followed by his sad, broken exit.
Here is Adbrien Broner before the fight, all happy and what not: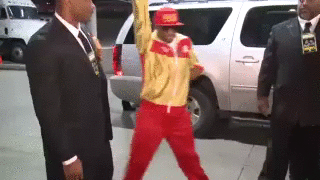 And then here is after getting his ass whooped. You'll notice that there's no dancing and he doesn't look very happy at all: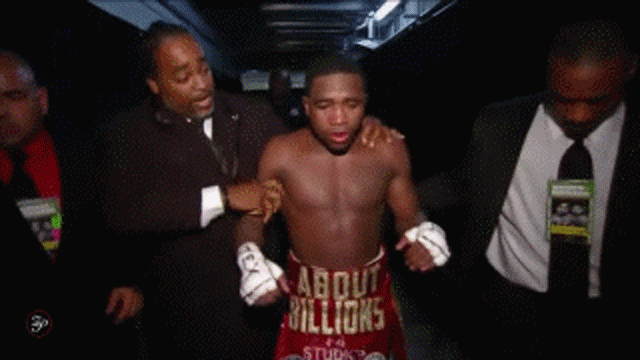 Poor guy… Maybe now he'll learn to humble thyself.
"I'm OK. I'm still the three-time world champion in three different weight classes," Broner said after the fight, according to the Associated Press (via ESPN). "Tonight, Maidana was just the better man, but we fought a hell of a fight. I hope the fans got what they deserved. … I'm still going to live like we won the fight. I'm still going to party."
"I'll tell you one thing, make a rematch," Broner added. "I don't need a warm-up fight. I want a rematch."
Here's a recap of the fight, via Showtime:
Be the first to receive breaking news alerts and more stories like this by subscribing to our mailing list.