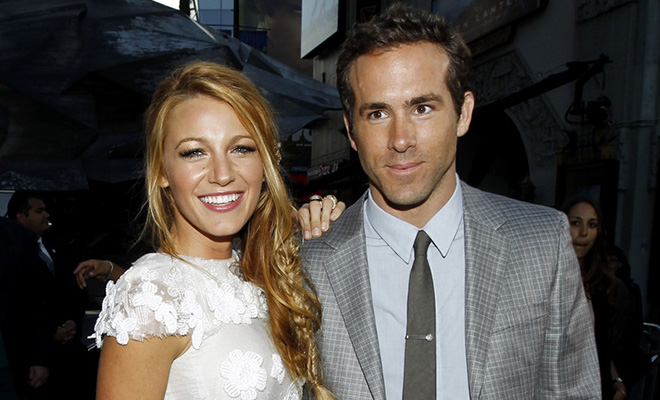 Despite the fact that OK! magazine's cover story the week alleges that Blake Lively and Ryan Reynolds are expecting a baby, the pair's rep is denying the claim.
"The story is 100% false," Lively's rep told Us Weekly. "Blake is not pregnant."
25-year-old Lively secretly married Reynolds, who is 36, less than a year ago in September in South Carolina, so it's not surprising that she isn't with child just yet. Too bad the tabloids can't just back off and stop speculating as to when the young couple is going to pro-create.
The former "Gossip Girl" actress met Reynolds on the set of "The Green Lantern" in 2011 and while the movie notoriously flopped, the two were clearly hot and heavy.
Their super-secret wedding came as somewhat of a shock, considering their engagement was never announced. Furthermore, Reynolds' first marriage to Scarlet Johansson was barely behind him (the two were married from 2008-2011).
Though the immensely private twosome won't be welcoming a bundle of joy just yet, Reynolds is certainly eager to be a dad. In a recent interview with Details, Reynolds expressed his desire to eventually have a big family.
"We'd love to have a big family," the actor said. "We both come from big families — my parents did four, Blake's did five. A lot of people say it's crazy, but we'll only know when we're there, you know? We'll walk through that fire pretty happily, I think."