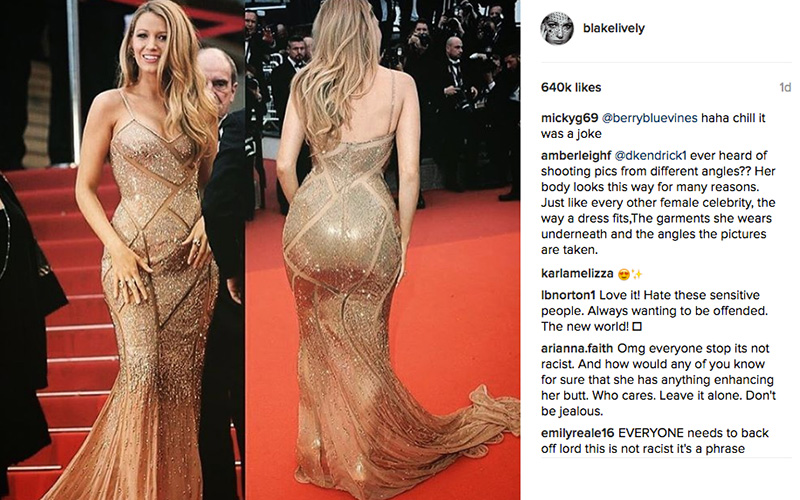 Blake Lively posted on Instagram that she had an "L.A. face with an Oakland booty" and, as expected, all hell broke loose on social media.
For the past few weeks, the 28-year-old actress, famous for playing Serena van der Woodsen in the hit drama "Gossip Girl," has been posing for a bunch of photos on the red carpet for various events in conjunction with the 2016 Cannes Film Festival in France, but there's one set of photos that has social media really talking.
On Tuesday night (May 17), Lively ended up pissing a lot of people off when she posted a photo on Instagram showing off an unusually plump backside along with the caption, "L.A. face with an Oakland booty." The post has well over 600,000 likes and more than 25,000 comments.
https://www.instagram.com/p/BFhx9lGR4Jj/
Some people got that Blake was just quoting Sir-Mix-a-Lot's "Baby Got Back" and they giggled at her little joke. But others who didn't get the joke thought Lively's comments were racially insensitive, essentially making a mountain out of a molehill. Then there were the select few who just didn't give a holy hot damn either way.
Here are a few comments from Instagram: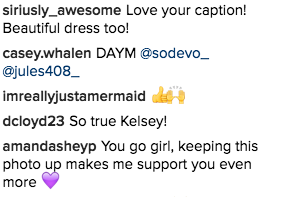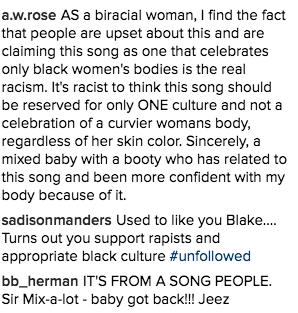 And here are a few tweets from Twitter:
Another day, another rich white woman using WOC's bodies as a punchline and commodity. As if Blake Lively wasn't the worst already.

— Kat Bee (@katbeee) May 18, 2016
I refuse to worry about Blake Lively posting a sir mix a lot lyric with a picture of her backside. The revolution does not start here.

— roxane gay (@rgay) May 18, 2016
https://twitter.com/faaaadumo/status/732738704612069376
https://twitter.com/faaaadumo/status/732740950955450368
DON'T @blakelively idc HOW gentrified Oakland is becoming, you are not qualified! https://t.co/0jvQpIT8FL

— IG:chocolate_vuitton (@Choclateshawty) May 18, 2016
See, here's the thing: I get both sides. I don't think Blake Lively intended to make this into a thing about race. She honestly was just innocently flipping through pictures of herself, noticed that one photo showed that she has a lil' junk in the trunk, and came up with a funny caption to post on Instagram. That's all.
All of this faux outrage over stuff like this needs to stop. It's not really that serious. Let's back off of Blake Lively a bit and turn our anger towards George Zimmerman and his continued existence.
Be the first to receive breaking news alerts and more stories like this by subscribing to our mailing list.