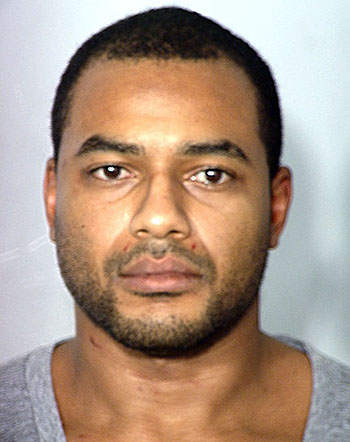 Former NFL running back Larry Johnson was arrested in Las Vegas last Friday (Oct 5) on domestic violence charges after police say he attacked and strangled a woman who is believed to be his ex-girlfriend.
According to TMZ, Las Vegas police were called to the Bellagio Hotel at around 4 a.m. when they found the alleged victim crying with visible bruises and scratches all over her neck.
Police said Johnson had small scratches on his face as well, and the woman told them that he had choked her to the point of unconsciousness.
Johnson — who once signed a $45 million NFL contract with the Kansas City Chiefs — was booked into the Clark County Detention Center and was released the next day after posting $15,000 bond. He's due back in court on October 11th.
When the news broke about his arrest, Johnson reached out to TMZ, telling them that he did not strangle his ex girlfriend, and he has the evidence to prove it.
Johnson claims [the woman's story] is BS. He tells TMZ the woman — who he says was just an old acquaintance — would not leave his hotel room after a night of partying at Bank Nightclub. Johnson says the woman began to kick and slap him as he tried to remove her.

Johnson says once he got her outside the room, she began to try and kick the door down — which Johnson feels should have been caught on surveillance cameras, proving she was never near unconsciousness.
Johnson said he tried to tell the police his side of the story but they weren't trying to hear it. And based on his prior arrests, you can't blame them for giving LJ's story the side-eye.
The 32-year-old has reportedly been arrested 4 other times since 2003, and each time he was accused of assaulting a woman.
In 2008, he was sued for allegedly spitting on a woman in a nightclub. He paid $100K to settle that case. And in 2011, he was sued for allegedly beating up a man in Miami Beach, which has yet to be settled.
But Larry still maintains his innocence, saying in a statement to TMZ, "I know people will try to pass judgement on me from my previous record but I didn't do what I am being charged with."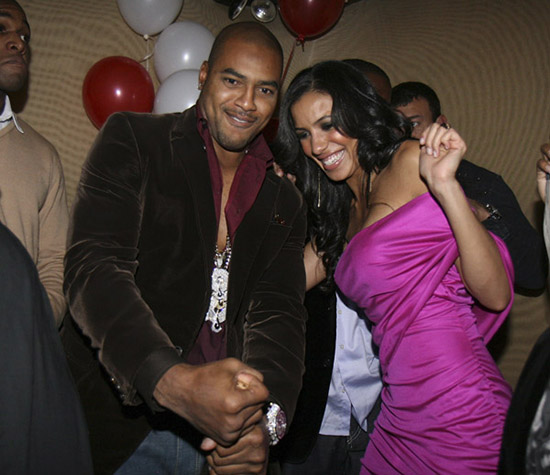 Johnson — who is (or at least used to be) really good friends with Jay Z — used to date TV personality Julissa Bermudez, and many assumed her to be the victim when news first broke, however Julissa herself commented on Twitter that Larry is her ex for a reason, proving that she is most definitely NOT the woman in this situation.
@janeetmb that's why he's my ex.

— Julissa Bermudez(@JulissaB) October 5, 2012
Be the first to receive breaking news alerts and more stories like this by subscribing to our mailing list.