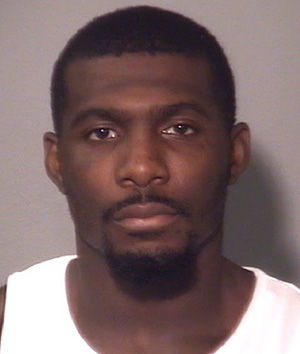 Dez Bryant, a wide receiver for the Dallas Cowboys, was arrested Monday (Jul 16) after he allegedly attacked his own mother the Saturday before.
Dez's mom Angela Bryant told cops that her son got physical with her after they got into an argument, and she asked him to leave her home.
According to the police report, Angela told the cops that Dez hit her in the face and grabbed her shirt so hard that he ripped her bra.
On the 911 call, Angela says:
"My son has assaulted me. He's here now. he won't go home. I keep telling him to go, he won't go." You can clearly hear an argument in the background as Angela says, "I can't let him keep doing me like this. I'm gonna put an end to it today."
The police report states that 2 days later, cops returned to Angela's home, and she complained that she had pain in her wrists, hands and arms, and that her chest was sore from her 6-foot-1, 200-pound son pushing her.
Cops also say that they observed bruising in her upper arm.
Bryant turned himself in Monday, and was booked without incident. The 23-year-old was charged with a Class A misdemeanor for assaulting a female family member, and was released a few hours later after posting $1,500 bond.
"It's pretty straightforward," DeSoto, Texas police captain Ron Smith told ESPN. "Him and his mom got in an argument. She had some injuries. We made an arrest."
Bryant's attorney Royce West said that he's still gathering the details regarding Saturday's incident, however, his primary goal is to "make sure the family heals."
"I know that Dez loves his mother," West said. "I know his mother loves him."
While West declined to say whether or not Dez and his mother have spoken since Saturday, or what may have caused their initial argument, but he did deny that Dez Bryant had hit his mother across the face with a ball cap.
"That's an allegation and I would hope people would be outraged by the allegation, but they need to wait until the facts come out to make a determination as to whether or not that actually occurred. And I'm saying it did not occur," West said, while also denying any previous physical altercations between Bryant and his mother.
According to ESPN:
This is Bryant's first arrest, but it is not his first incident that required police involvement since the Cowboys traded up to select the former Oklahoma State star with the 24th overall pick in the 2010 draft.

In January, Bryant was detained by police but not arrested after an alleged altercation at a Miami Beach nightclub.

Last summer, off-duty police working as security at an upscale Dallas mall kicked Bryant and friends out of the mall because of inappropriate attire (sagging pants) and language. Bryant was temporarily banned from the mall.

Bryant, who was widely considered a top-10 talent but slipped in the draft because of teams' character concerns, also has been sued for unpaid debts for jewelry and sports tickets from before he was drafted.

Angela Bryant has a criminal record that includes multiple convictions on drug charges. She served 18 months in prison after being convicted for selling crack cocaine in 1997.

She also was sentenced to 10 years' probation due to an April 2009 arrest for selling crack cocaine to police informants in Lufkin, Texas, and being found guilty of two felony counts for possession of a controlled substance and the manufacture and delivery of a controlled substance.
Be the first to receive breaking news alerts and more stories like this by subscribing to our mailing list.