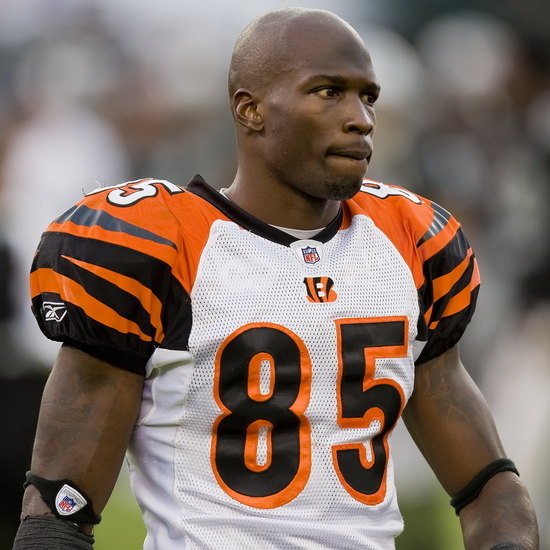 NFL star Chad Ochocinco will pay any price to keep his jersey #85.
After being traded to the New England Patriots recently, sources close to Ochocinco have said to TMZ: "He's willing to do WHATEVER IT TAKES to sport #85 for the New England Patriots this season."
But the only thing standing in Ochocinco's way is his new team mate Aaron Hernandez, as he currently wears the number, and used it to rule the football field last year.
Chad changed his last name a few years back to match his jersey number, and he says he's willing to flash the cash and feels "no number is too high" for him to pay Hernandez.
Be the first to receive breaking news alerts and more stories like this by subscribing to our mailing list.