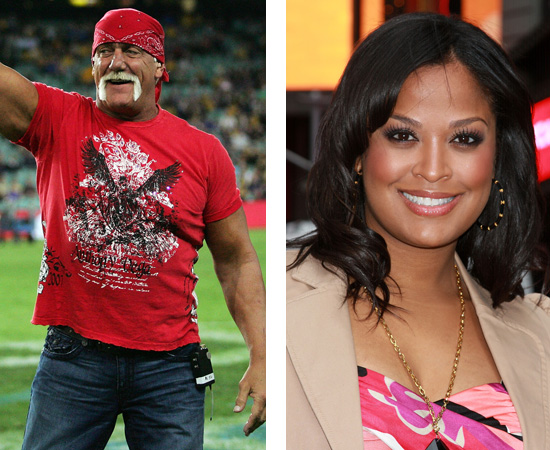 Thank God Hulk Hogan answered the phone! The heavyweight champ was in a state of depression following a terrible sequence of events in his life. He was going through a very nasty divorce from his wife Linda (who was in the middle of a fling with a 19-year-old), his son Nick was in jail and above all, the Hulk says he felt lonely. In his new tell-all book, "My Life Outside the Ring," he confesses that he had downed a cocktail of Xanax and Rum and was damn close to pulling the trigger on a loaded gun before his phone rang and his friend/co-star Laila Ali was on the other end. Ali had noticed Hogan acting very distracted and "distant" on the set of their show "American Gladiators" earlier that day.
Hogan, who still hadn't gotten over losing the couple's 23 years of marriage, claims his desperation came from his ex-wife Linda and the courts, who were trying to get him to pay $40,000 a month in alimony. He also said all of the constant partying, clubbing and drinking, and having women fall all over him every night made no difference when all he came home to was an empty house.
Hulk Hogan (real name: Terry Bollea) and his now ex wife Linda Bollea filed for divorce following 23 years of marriage. They have two children together, Nick and Brooke, who we all grew to love in their VH1 reality show "Hogan Knows Best." And sadly, the only memories we the public have left of the Hogan family can be seen in the six seasons of the show. Even though the camera was meant to show the glamour it can't take credit for what went on behind the scenes. In this case it was only growing confrontation waiting to happen.
"In public, we were all having the time of our lives, but that public image only further masked the problems that were growing behind the scenes," Hogan further explains in his novel.
Be the first to receive breaking news alerts and more stories like this by subscribing to our mailing list.