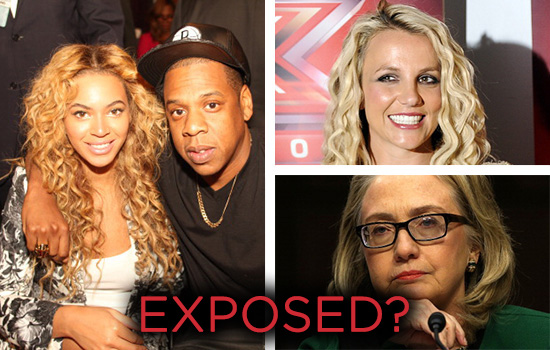 Jay-Z and Beyonce are reportedly among top celebrities, including political figures, who have recently become victims to a recent hacking, in which their social security numbers and other personal financial information were leaked to the Internet.
According to TMZ, a website whose name they aren't disclosing (for obvious reasons) posted social security numbers, mortgage amounts, credit card info, car loans, banking and other private information from quite a collection of the world's biggest celebrities and public figures.
In addition to Hip Hop's royal couple, the site was able to pull financial information of folks like Kim Kardashian, Paris Hilton, Mel Gibson, Ashton Kutcher, Joe Biden, Robert Mueller, Hillary Clinton, Sarah Palin, Eric Holder, Britney Spears, Hulk Hogan, Arnold Schwarzenegger, Donald Trump and LAPD Chief Charlie Beck.
TMZ says the site wasn't successful with getting a lot of information on Biden and Clinton, and according to law enforcement sources, the LAPD has launched an investigation, and the FBI is also currently looking into it.
However … according to the following ABC News video report this could all be a hoax simply used by the so-called "hackers" to embarrass the aforementioned celebs and public figures, for whatever reason.
We went to the site, which appears to originate from Russia, and as of this afternoon, according to a tracker at the bottom of the page, it has over 230,000 pageviews, and it appears to be receiving at least 20-30 or so hits per second.
UPDATE: Literally right after publishing this story, we went to check the site's pageviews counter again … and it appears that the site has already been scrubbed from the Internet.
Be the first to receive breaking news alerts and more stories like this by subscribing to our mailing list.