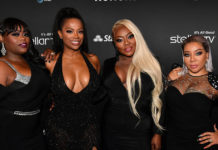 XSCAP3 is taking a hiatus and XSCAPE reunites…at least according to Mama Joyce.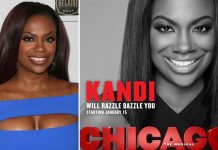 Kandi announced that she will be joining the musical Chicago on Broadway in January. The Grammy Award-winning singer/songwriter will portray Matron "Mama" Morton for an eight-week stint from Jan. 15 to Mar. 11 at the Ambassador Theater.
The 90s group just kicked off their highly-anticipated reunion tour, but they're already looking towards the future. The group is taking advantage of their comeback and moving full-steam ahead with new music and a new manager (sans Kandi Burruss).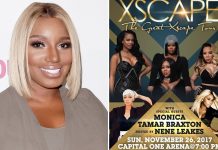 NeNe Leakes has suffered the first professional setback since making a distasteful rape joke towards a female heckler at a comedy show.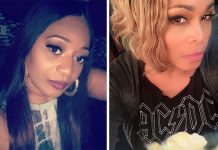 The '90s were celebrated at the VH1 Hip Hop Honors this year and members of SWV and TLC didn't feel they got their just dues.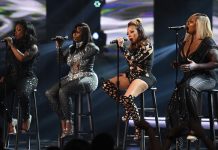 The popular 90's girl group performed their hits "Understanding" and "Who Can I Run To" before closing their set with the classic "Just Kickin' It."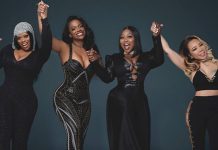 The Bravo reality show will feature all four members (Kandi Burruss, Tiny Harris, LaTocha and Tamika Scott) as they prepare for their first performance together at the Essence Festival.
Nearly two decades since the release of their third and last album, Xscape is prepared to perform together again, as well as record new music. The 20th anniversary of Jermaine Dupri's So So Def record labels brought out the big dogs, including Jay-Z, who memorably collaborated with the pint-sized...