For most of season 11, they've been painting NeNe Leakes black. But now that the footage and clips have exposed the plotting and scheming that Cynthia did behind NeNe's back, has Mrs. Leakes gone from villain to victim?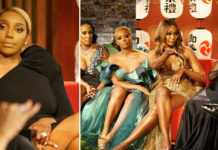 It looks like NeNe Leakes has beef with the ENTIRE "Real Housewives of Atlanta" cast in the Season 11 reunion teaser trailer.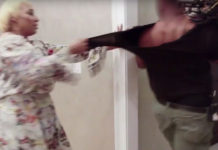 NeNe Leakes completely loses it and threatens to "f**k [someone] up" in the midseason trailer for Real Housewives of Atlanta's eleventh season.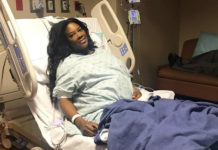 The former "Real Housewives of Atlanta" star gave birth to a baby girl, Brooklyn Doris Daly, early Sunday morning (Nov. 4) about three weeks earlier than her due date, and her husband, Marc Daly, was by her side the whole time.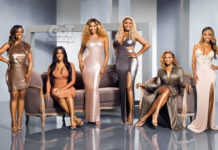 Bravo has released the official cast photos for "Real Housewives of Atlanta" Season 11, and as you can see, two faces are clearly missing: Kenya Moore and Sheree Whitfield. Where are they? Find out here!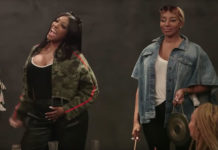 The "Real Housewives Of Atlanta" will soon return to your TV screens, and Bravo is giving fans their first look at what to expect from the show's upcoming 11th season.
Amid reports that Kenya Moore and Sheree Whitfield have lost their Real Housewives of Atlanta peaches comes news that a friend of the show has officially snagged a peach of her own, and you may (or may not) be able to guess who it is.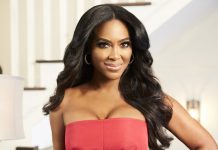 The word on the curb is that Kenya Moore has been fired from Real Housewives of Atlanta and will not be returning to the show's 11th season as a peach-holding cast member.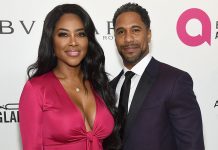 The word on the curb is that a famous reality star of a very popular reality series is being accused of faking her pregnancy to solidify her spot on the show's upcoming season.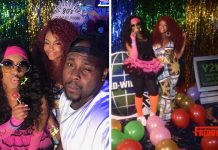 Phaedra Parks might be making a comeback to Real Housewives of Atlanta! According to recent reports, Bravo may be considering allowing the former housewife to return to RHOA for the upcoming 11th season.