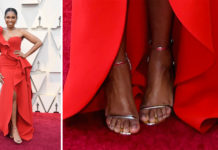 The former American Idol star left Oscar watchers speechless as the unpretty toes she displayed on the red carpet generated plenty of social media jokes and commentary.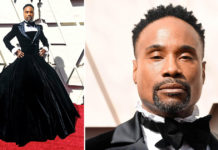 All eyes were on Billy Porter Sunday (Feb. 24) as the actor arrived on the red carpet of the 2019 Oscars rocking what is being referred to as a velvet "tuxedo gown."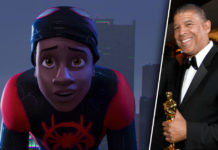 "Spider-Man: Into the Spider-Verse" director Peter Ramsey made history as the first black director win an Oscar for Best Animated Feature.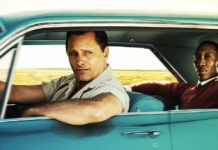 In a stunning upset, the segregation-era road-trip drama "Green Book" was crowned Best Picture at the 91st Academy Awards on Sunday, handing Hollywood's top honor to a film seen as a feel-good throwback by some and ridiculed as an outdated inversion of "Driving Miss Daisy" by others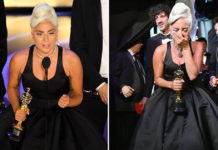 "Shallow" is reportedly the most awarded song in history, and after Sunday night's win, Lady Gaga is the only artist to ever win a Golden Globe, a Grammy, a BAFTA and an Oscar in a single award season.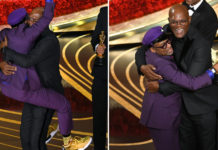 The 61-year-old director's film "BlacKkKlansman" won the Oscar for Best Adapted Screenplay, earning Lee his VERY first Oscar win!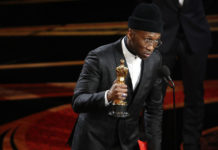 Mahershala Ali made history at the 91st annual Academy Awards as the first black actor to win two Best Supporting Actor Oscars. His first win came two years ago for the 2016 film "Moonlight." He joins Denzel Washington as the only two black people to win multiple Oscars for acting.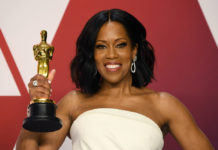 A huge congrats goes out to Regina King, who won her VERY FIRST Academy Award tonight (Sun, Feb. 23) during the 91st annual ceremony!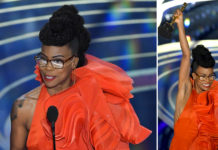 Not long after Black Panther's historic Oscar win for Best Costume Design, production designer Hannah Beachler made history herself as the first black person to take home a trophy in the production design category for her work in the Oscar-winning Marvel movie.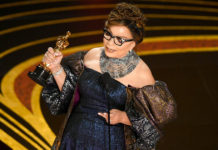 The win is a historic one for costume designer Ruth Carter, who made history as the FIRST black person to win at the Academy Awards, thanks to her work in making the Afro-futuristic outfits seen in "Black Panther."