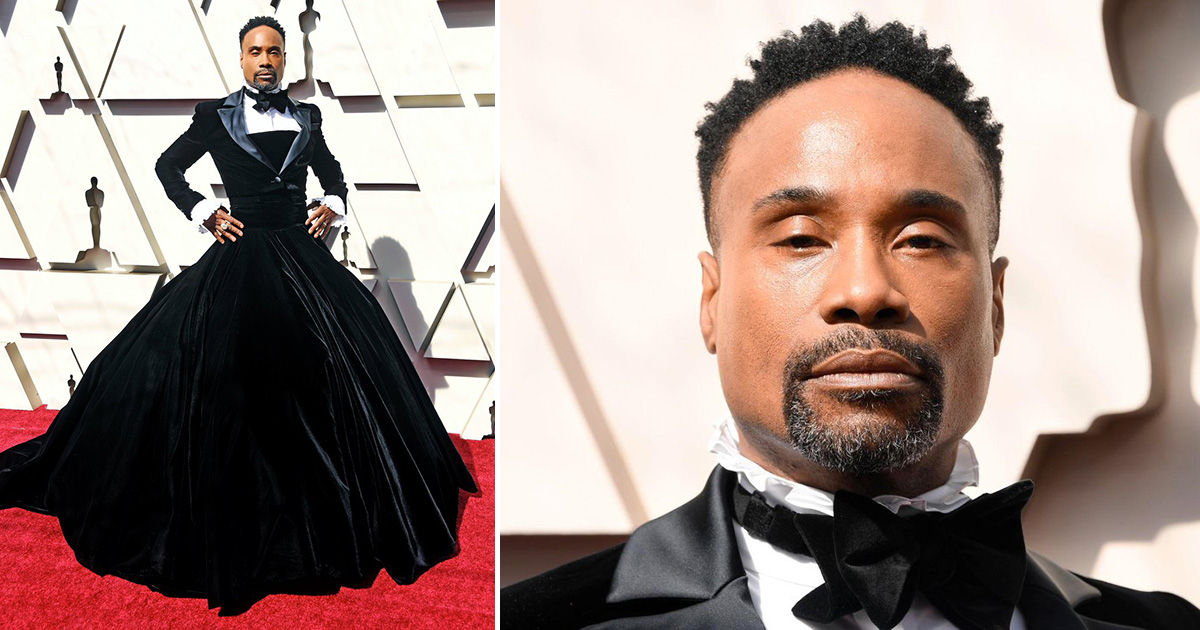 And the category is… SLAY!
All eyes were on Billy Porter Sunday (Feb. 24) as the actor arrived on the red carpet of the 2019 Oscars rocking what is being referred to as a velvet "tuxedo gown."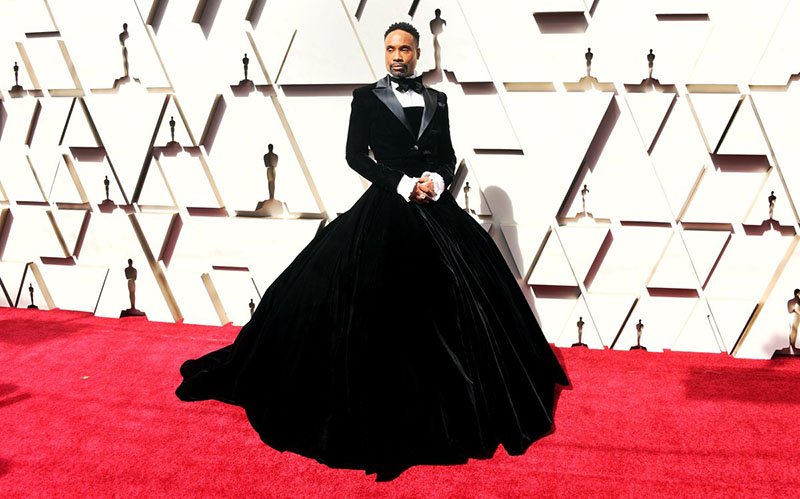 Billy Porter is a gender-fluid award-winning actor and singer (hence the tuxedo/gown hybrid) most recently known for his starring role as Pray Tell in Ryan Murphy's Pose. Porter also had a small role in American Horror Story: Apocalypse as warlock Behold Chablis.
Porter won a Tony Award in 2013 for his role in the Broadway show "Kinky Boots" and he also won a Grammy in 2014 for Best Musical Theater Album for "Kinky Boots" as well.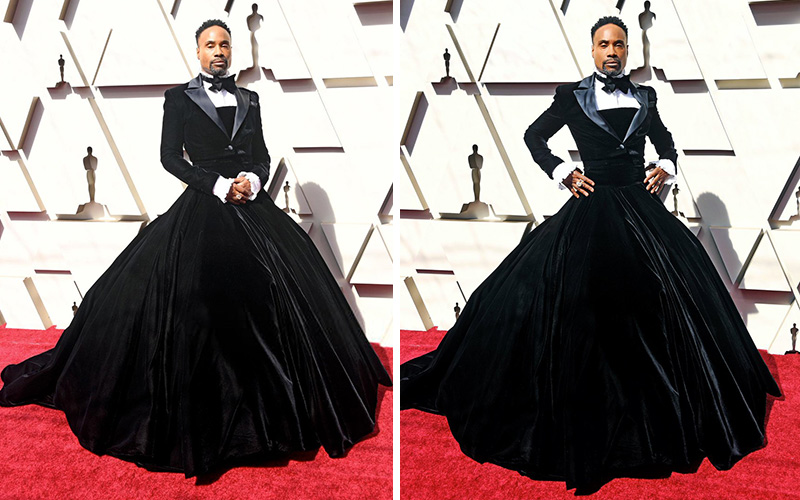 Porter's tuxedo gown was designed by "Project Runway" album Christian Siriano, who shared the story behind the outfit with E! News.
"It was like, if we were gonna do a tuxedo, it couldn't just be a tuxedo," Siriano said. "It needed to be a moment. Billy wanted something different, wanted to push the boundaries. I don't think any man has really worn a gown on the Oscars red carpet before, and Billy was the person to do it. He was really giving a moment."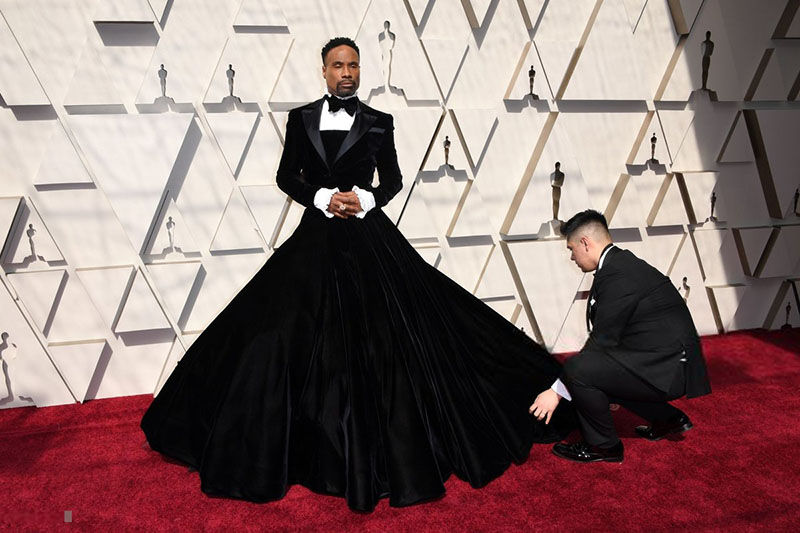 Even though it looks like the extravagant gown took weeks, possibly months to design, Siriana said he threw the entire look together in a week.
"Listen, we had no time. One week!" he said. "I fit his stylist's assistant in this dress because [Billy] was here. He had no time! Fit perfectly, no alterations, you're welcome!"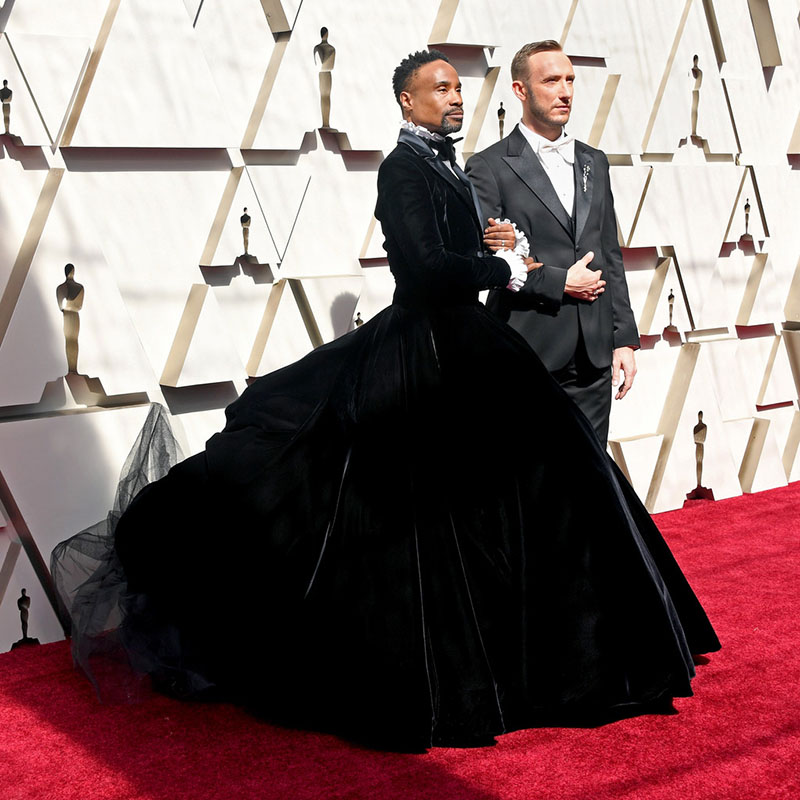 Of the actual garment, Siriano explained it was a "classic tuxedo shirt, jacket that's cropped and a bow," with a "strapless, corseted gown" layered underneath.
"The whole idea was that he felt like it was about androgyny," Siriano explained. "There are no rules in fashion. You can be whoever you wanna be and wear what you wanna wear. I think fashion is for anyone. Put on whatever you want that makes you feel good, and that's what it's all about."
The only other man who could pull off a look like this is Jeffrey Woods aka Young Thug.
Be the first to receive breaking news alerts and more stories like this by subscribing to our mailing list.