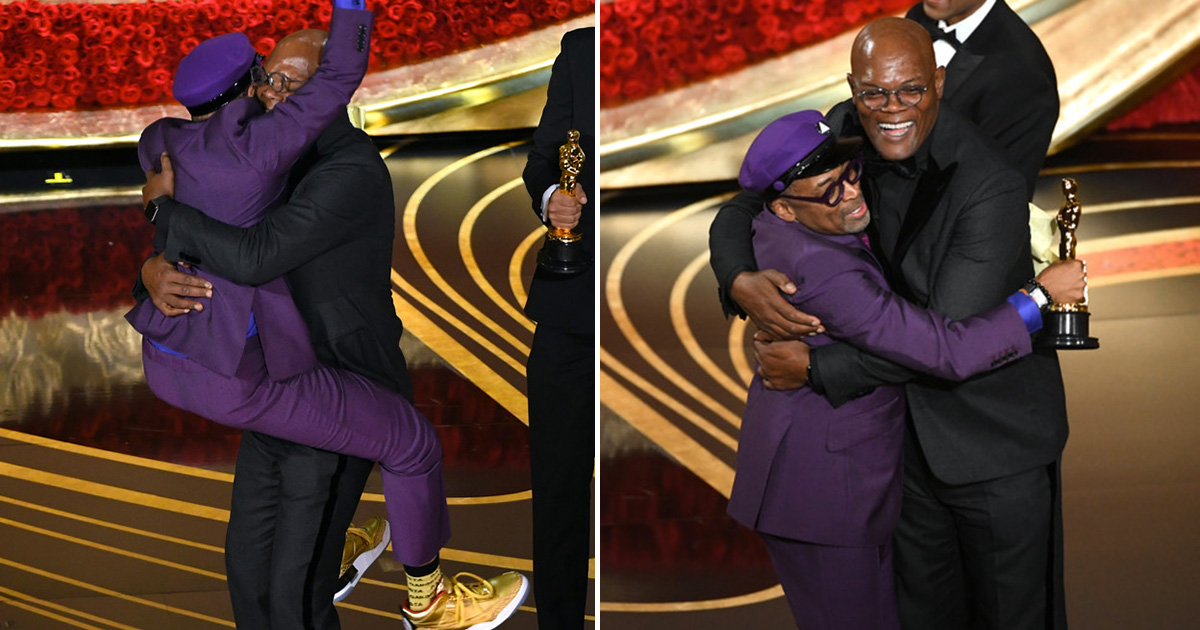 Spike Lee has been nominated for several Academy Awards in his 30-year career, and Sunday night (Feb. 23), he finally took home a trophy.
The 61-year-old director's film "BlacKkKlansman" won the Oscar for Best Adapted Screenplay, earning Lee his VERY first Oscar win after five nominations.
"BlacKkKlansman," inspired by a true story, stars John David Washington as a black police officer who infiltrates a local chapter of the Ku Klux Klan.
Spike seemed pretty excited to accept his first Oscar too … because as soon as he hit the stage, he jumped right into the arms of Samuel L. Jackson, who presented the award to him.
In Lee's spirited acceptance speech, he alluded to America's tumultuous political climate and the 2020 presidential election, calling on the audience to "mobilize."
"Let's all mobilize. Let's all be on the right side of history," Lee said. "Make the moral choice between love versus hate. Let's do the right thing!"