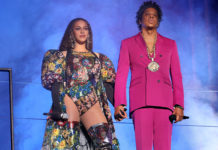 If you've never seen a crowd in South Africa go apesh*t, look no further than Beyoncé and JAY-Z's headlining performance at the 2018 Global Citizens Festival.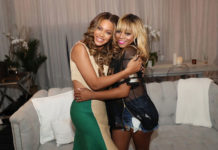 Beyoncé updated her official website today with a bunch of new photos from her and JAY-Z's On The Run II Tour stop in Houston, Texas ... and among the pics were some showing her reuniting with yet ANOTHER former Destiny's Child bandmate: LaTavia Roberson!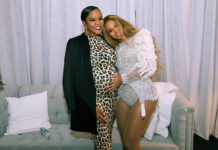 Before hitting the stage to perform for her and JAY-Z's "On The Run II" tour concert in Dallas, Texas Tuesday night (Sep. 11), Beyoncé spent some quality time with her (VERY PREGNANT) former Destiny's Child bandmdate LeToya Luckett.
Moments after the attempted attack, Anthony Charles Thomas Maxwell hopped on Facebook to let the world know how he felt, saying that he wanted to fight JAY-Z one-on-one because he's been "sneak dissing" him, but he couldn't get to him because the dancers and crew members stopped him.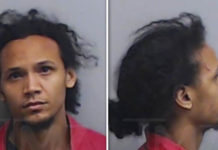 26-year-old Anthony Charles Thomas Maxwell has been identified as the man who rushed the stage during Beyoncé and JAY-Z's "On The Run II" concert in Atlanta. He was arrested and charged with disorderly conduct and aggravated battery after it was determined that he "made contact" with JAY-Z.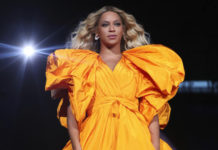 While performing her "On The Run II" tour concert with husband JAY-Z in Nashville Thursday night (Aug. 23), Beyoncé was walking down the stairs when somehow her ankle krilled, but because she's Beyoncé, she caught herself in the most graceful way before she fell.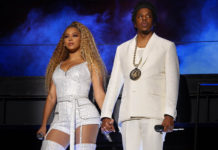 Moments before Beyoncé and JAY-Z hit the stage at Williams-Brice Stadium in Columbia, South Carolina Tuesday night (Aug. 21) for their "On The Run II Tour" concert, the couple was presented with a gift from the city's mayor.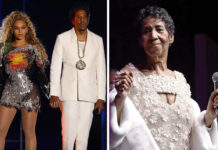 On Monday night (Aug. 13), after reports emerged saying that Aretha Franklin was "gravely ill" and living her last days, Beyoncé and JAY-Z dedicated their "On The Run II Tour" concert in Franklin's hometown of Detroit to the Queen of Soul.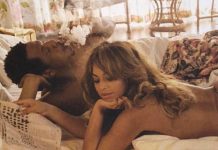 It's rare that we get a glimpse into the uber-private lives of Beyoncé and JAY-Z, so you'll have to excuse the Internet for losing it over recently released photos of the couple basically naked in bed together.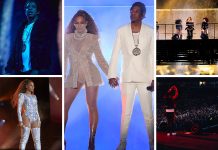 Beyoncé and JAY-Z kicked off their highly anticipated "On The Run II" Stadium Tour Wednesday night (Jun. 6) in Cardiff, Wales in the U.K. Check out the setlist, photos and videos from the show here!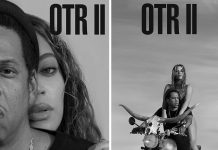 Beyoncé and JAY-Z officially announced that they are going back on the road for their second stadium tour together. The tour, which will be performed exclusively at stadiums all over the world, is called "On the Run II."