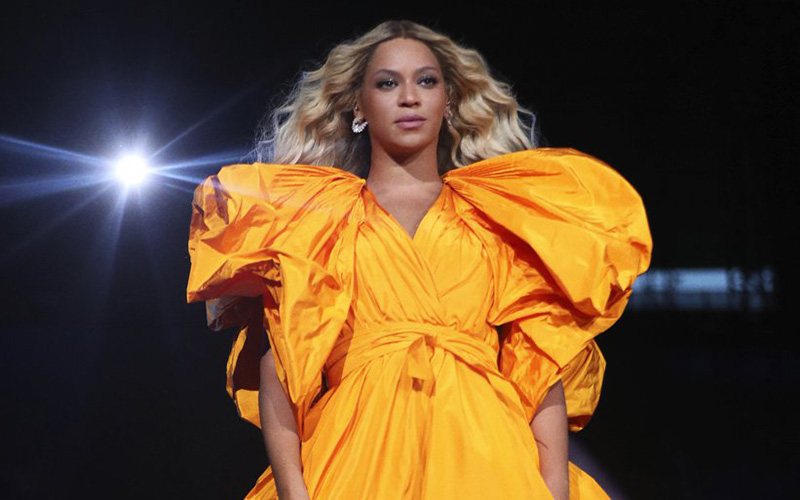 We already know Beyoncé is pretty "Flawless" when it comes to her stage presence, but she really proved that the other night during a concert in Nashville, Tennessee.
While performing her "On The Run II" tour concert with husband JAY-Z in Nashville Thursday night (Aug. 23), Beyoncé was walking down the stairs when somehow her ankle krilled, but because she's Beyoncé, she caught herself in the most graceful way before she fell.
— BEYONCÉ LEGION (@BeyLegion) August 24, 2018
The fan-recorded video shows the moment her ankle buckles, but instead of falling flat on her face like the rest of us would probably do, she springs up, kicks her leg out, and keeps on walking as if nothing had happened.
The footage shows that, yes, Beyoncé is, indeed, a real human who makes mistakes, but unlike other real humans, she somehow makes her mistakes seem graceful as hell.
As some fans on social media put it, Beyoncé didn't almost fall… THE FALL ALMOST BEYONCÉ'D. And, believe it or not, this isn't the first time this has happened.
On perhaps one of the biggest stages in her career, during her Super Bowl halftime show performance in 2016, she lost her balance but made it look like it was part of the choreography in a way that only Beyoncé could. Just like her "almost fall" in Nashville, it was one of those blink and you might miss it moments.
Also, while performing at Coachella this past April, when she tried to pick up her little sister Solange, the two of them collapsed on stage in a ball of laughter. And way back in 2007, while performing in Orlando her "The Beyoncé Experience" tour, she took a pretty big tumble down a flight of stairs and hopped back up and continued singing and dancing as if nothing had ever happened.
In other news, Billboard reports the "On the Run II" tour has earned more than $150 million after only 29 of the scheduled 48 tour dates. For the sake of comparison, Bey and Jay's 2014 "On the Run" tour only raked in $110 million, but they only performed 21 dates, including two overseas shows in Paris.
The "On the Run II" tour will be in Atlanta Saturday and Sunday night, followed by stops in Orlando, Miami, New Orleans, Houston, San Diego, and Vancouver. The tour ends October 4th in Seattle.
Be the first to receive breaking news alerts and more stories like this by subscribing to our mailing list.