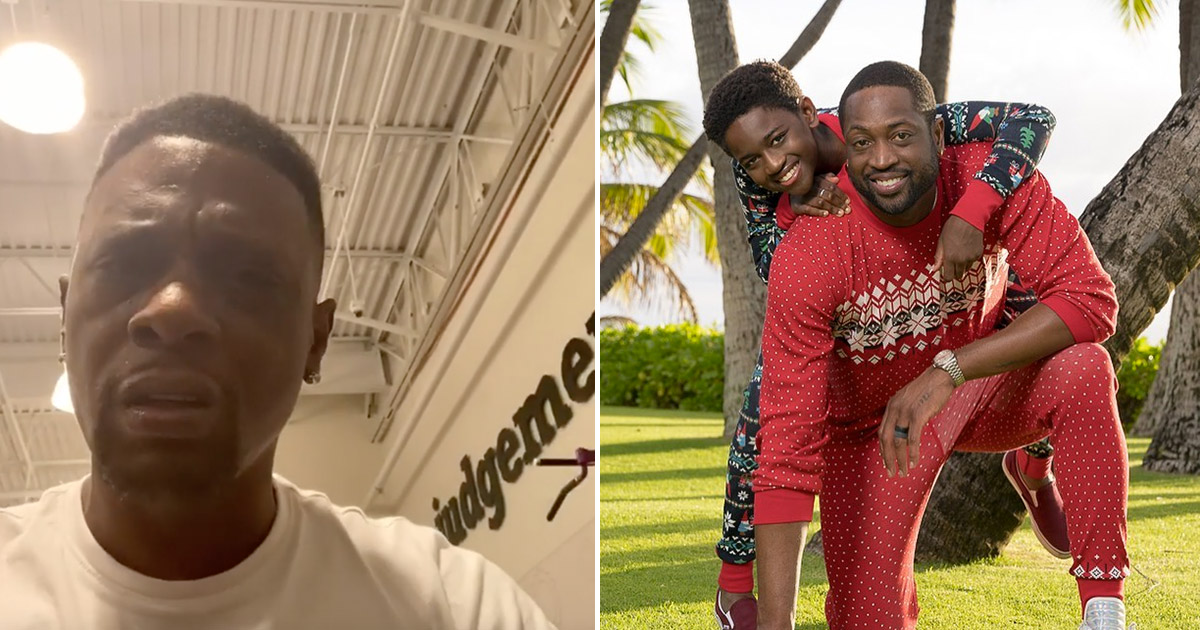 Boosie Badazz wants the world to know that he is NOT here for Dwyane Wade's public support of his transgender daughter.
Wade made headlines last week when he spoke out in support of his 12-year-old transgender daughter Zaya on Ellen.
And while most celebrities have applauded the retired NBA star for showing the world what unconditional love for your children looks like, Boosie wants Wade to know that he is all the way on the other side of the fence.
The Louisiana rapper took to Instagram Tuesday (Feb. 18) to share his opinion on the matter, writing in the caption of the video he posted: "IM GO SAY IT SINCE THIS P***Y A** WORLD AINT GO SAY SH*T ??U TRIPPIN N***A #period"
He said in the video:
"I gotta say something about this sh*t bruh. Dwyane Wade, you done gone too f**king far dawg. That is a male! A 12-year-old! At 12, they don't even know what their next meal gone be. They don't have sh*t figured out yet. He might meet a woman at 16 and fall in love with her, but his d**k be gone … Like, bruh, you going too far dawg.

"Don't cut his d**k off, bruh. For real. If he gone be gay, let him be gay. But don't cut his d**k off bruh. Don't address him as a woman. He 12 years old. He's not … up there yet. He hasn't made his final decisions yet. Don't cut his d**k off Dwyane Wade bruh. You f**kin trippin dawg…"