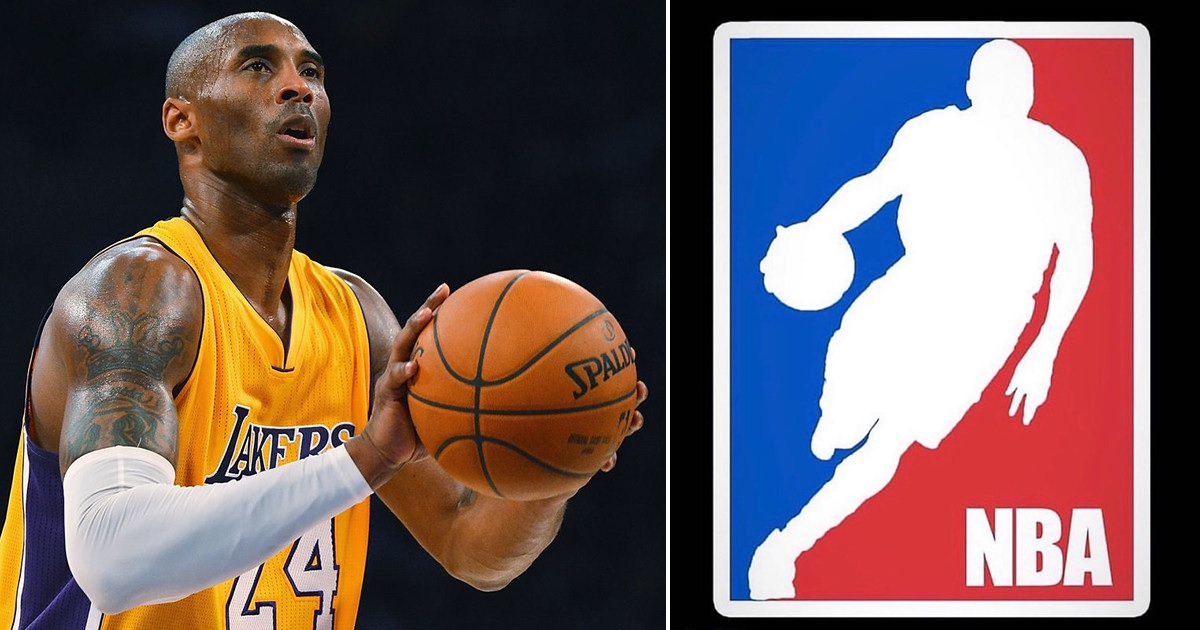 A petition to change the NBA logo to honor Kobe Bryant has gotten the attention of more than two million people, including several notable celebrities.
A Change.org petition created on Sunday shortly after Bryant's untimely death seeks to have the NBA logo changed to immortalize the retired legendary player. The petition states:
"With the untimely and unexpected passing of the great Kobe Bryant please sign this petition in an attempt to immortalize him forever as the new NBA Logo."
The current logo has been unchanged for more than 50 years (1969) and features the silhouette of Jerry West, who, like Bryant, also played for the Lakers.
Since being posted, the petition has gone viral and earned over 2 million signatures and counting from fans (as of this posting) with a 3 million signature goal.
Celebrities such as Meek Mill, Usher, Snoop Dogg, and Justin Bieber have shared the petition on social media as well as a mock-up of the potential logo using Bryant's silhouette.
"Couldn't be a better time or all around athlete and person for it. #changethelogo," Usher wrote on Instagram.
"@nba Let's do what's right," Snoop added.
https://www.instagram.com/p/B715Pf6pFGJ/?utm_source=ig_embed
Five-time champion Bryant played in the NBA for 20 years, spending his entire career on the Lakers. He retired in 2016.
At only 41, Bryant died in a tragic helicopter crash on Sunday (Jan. 26), along with his 13-year-old daughter Gianna, and seven other passengers.
NBA has not commented on any plans or requests to change its logo. However, commissioner Adam Silver did release a statement regarding Bryant's death.
"For 20 seasons, Kobe showed us what is possible when remarkable talent blends with an absolute devotion to winning…But he will be remembered most for inspiring people around the world to pick up a basketball and compete to the very best of their ability.

"He was generous with the wisdom he acquired and saw it as his mission to share it with future generations of players, taking special delight in passing down his love of the game to Gianna."
NBA Commissioner Adam Silver issued the following statement today regarding the passing of Kobe Bryant pic.twitter.com/P88GwIwmYV

— NBA (@NBA) January 26, 2020
Be the first to receive breaking news alerts and more stories like this by subscribing to our mailing list.