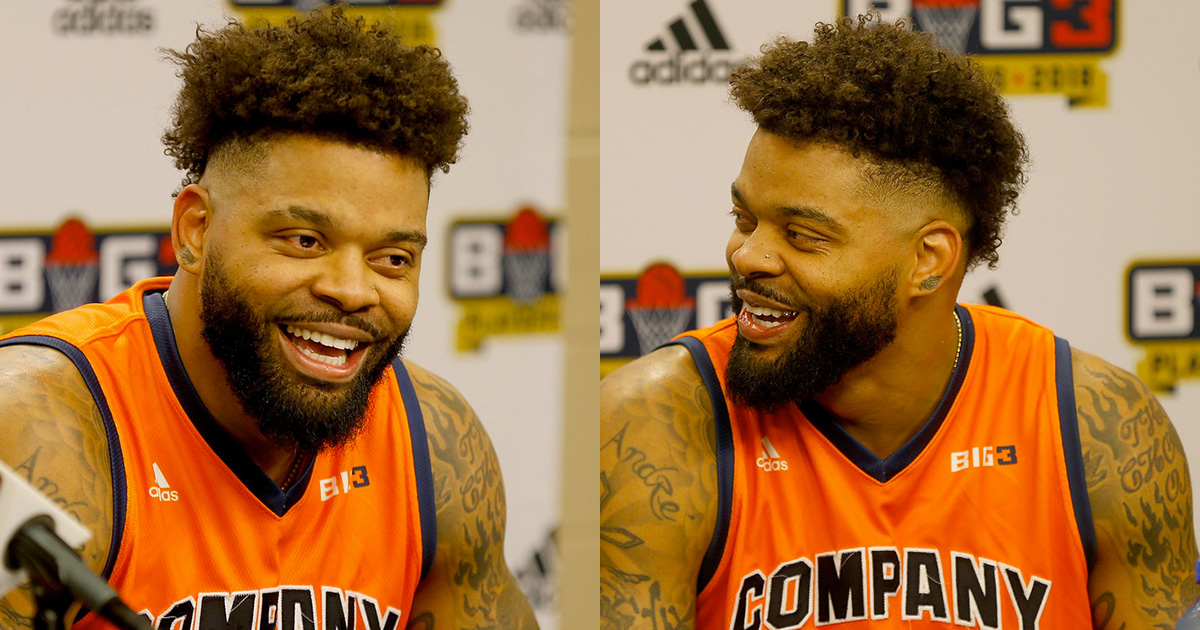 Andre Emmett, a former pro basketball player, was murdered early Monday morning (Sep. 22) outside his home in Dallas, Texas.
Police said Emmett was sitting in his car in front of his house in Old East Dallas when he was approached by two men who brandished a gun. An altercation ensued and Emmett was shot as he ran away.
A passerby reportedly found Emmett and called 911. He was rushed to the hospital where he was pronounced dead. He was 37 years old.
After playing college basketball for Texas Tech (2000-2004), Emmett entered the 2004 NBA Draft and was selected by the Seattle SuperSonics in the second round.
He went on to play for the Memphis Grizzlies for one season and played for a number of overseas teams. Most recently, he played in Ice Cube's BIG3 League.
In what was possibly his last television interview, Emmett talked about how excited he was after his BIG3 basketball league team's victory in Dallas in August 2018.
"Feels great man. My family. My babies. My homies. The whole city," the father-of-two told Fox 4 Sports at the time. "It was awesome. I've just been grinding every week."
Former Dallas Carter and Texas Tech guard Andre Emmett is one of the stars for 3's Company, which is playing in the 2nd @thebig3 semifinal game right now on @FOX4.

@EdwardEgrosFox4 interviewed Emmett Thursday about the homecoming. pic.twitter.com/NeZBLXWyzg

— FOX 4 Sports (@KDFWsports) August 18, 2018
Emmett's friends and family members and are now in shock in the wake of his shooting death.
"Basketball was a vehicle that he used to do the things he wanted to do for the community," his aunt, Karen Oliver Thomas, told Fox 4 News. "This community as a whole has lost a great person."
Be the first to receive breaking news alerts and more stories like this by subscribing to our mailing list.