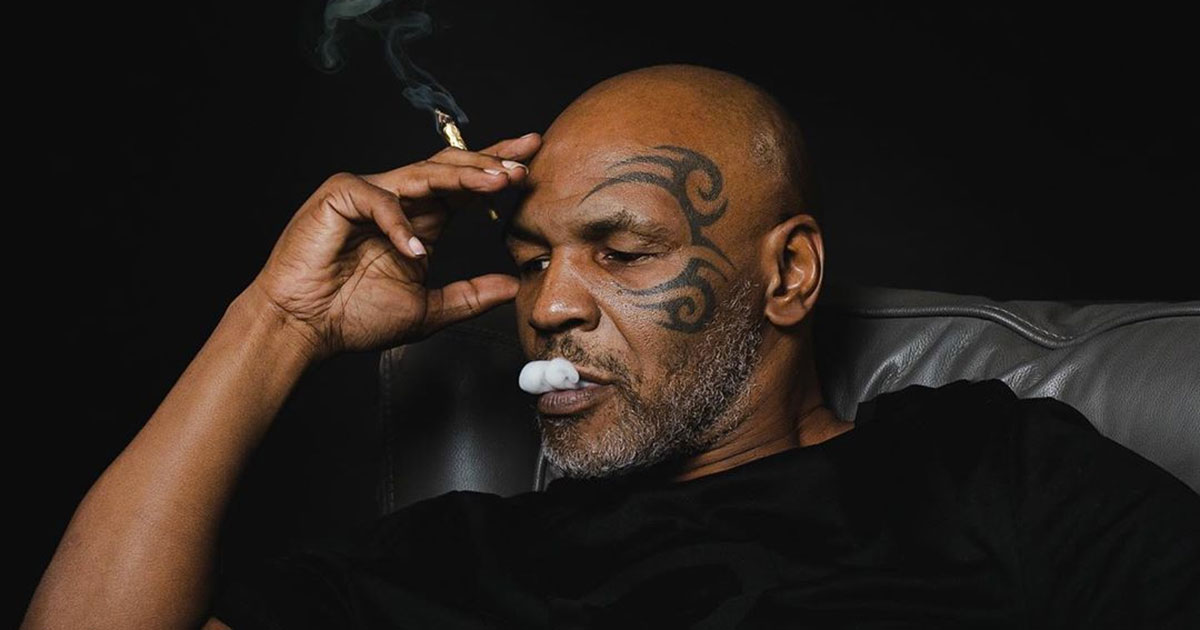 Mike Tyson's weed habit is out of control.
In case you didn't know, the former heavyweight champion hosts a podcast called "Hotboxin' With Mike Tyson," which, as the name suggests, is about smoking weed and all things cannabis-related.
On Monday's (Aug. 13) episode, which featured a guest appearance from rapper Jim Jones, Mike revealed that he spends what equals to a median wage salary on marijuana every month.
"What do we smoke a month?" Tyson asked his co-host, Eben Britton. "Is it $40,000 a month? It's $40, yeah, $40,000 a month."
"We smoke 10 tons of weed at the ranch a month," Britton said.
"That's a lot of weed," Jim Jones, who also operates his own legal cannabis business, said in response. "That's nonstop, every second weed right there."
Mike Tyson Says He Spends $40,000 A Month on WEED! ???pic.twitter.com/12UHX6NExw

— Rich Nerdz (@rich_nerdz) August 14, 2019
Fortunately for Iron Mike, that money doesn't come directly out of his pockets since he owns and operates a 420-acre farm called Tyson Ranch where he grows marijuana and does "research" on the drug's effects.
The first rule of the game is to never get high on your own supply, but when you're Mike Tyson, you do whatever the hell you want to do because you're Mike Tyson. However, $40,000 worth of weed over a 30-day period is A LOT of f**king weed.
Tyson plans to build a weed-themed resort on his ranch, which will include a luxury hotel, amphitheater, campsites and retail shops.
He says his company sells about $500,000 a month in weed products that are sold in dispensaries throughout California and in Las Vegas.
Of course, he would make more if he didn't smoke so much.
Watch the full podcast episode below:
Be the first to receive breaking news alerts and more stories like this by subscribing to our mailing list.