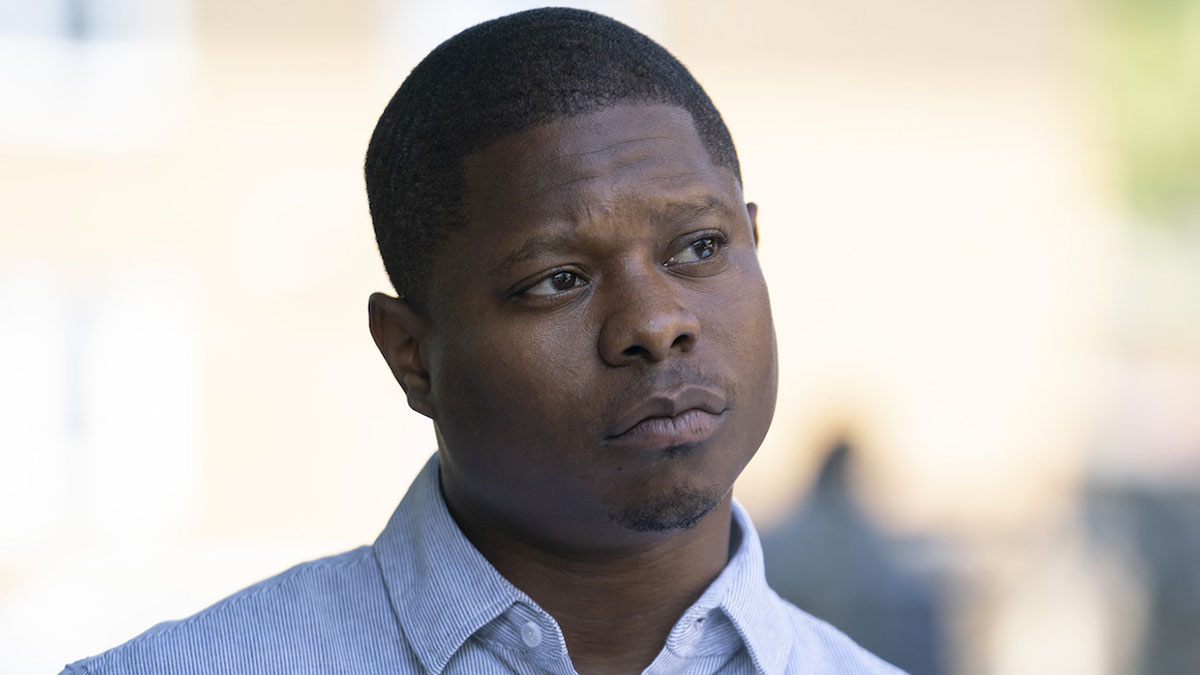 The sad fate of Jason Mitchell's character on The Chi has been revealed.
We reported back in May that Mitchell had been fired from the Showtime series following multiple allegations of sexual harassment.
Now, it has been revealed that the actor's character on the show, Brandon Johnson, will be killed off sometime in Season 3.
Gary Levine, Showtime's co-president of entertainment, spilled the tea Friday (Aug. 2) during the Television Critics Association Press Tour.
"There is a lot of great life in 'The Chi' and there's also death in 'The Chi' and that's how we'll be dealing with it," Levine said (via Variety).
Actress Tiffany Boone—who starred alongside Mitchell as his character Brandon's girlfriend Jerrika—was the first to complain to producers that Mitchell was sexually harassing her.
She said she felt unsafe filming scenes with him, and things reportedly got so bad that she had to bring in her fiancé, Dear White People actor Marque Richardson, to be on set with her whenever she had to work directly with Mitchell.
Other women on the set also reportedly had problems with Mitchell, including other actresses and new showrunner Ayanna Floyd, who joined the show for Season 2.
Floyd said in a statement that "everyone was well aware of [Mitchell's] behavior," including creator/executive producer Lena Waithe.
In an interview with "The Breakfast Club" following Mitchell's firing, Waithe said she was first alerted to the allegations against Mitchell after The Chi's first season concluded.
She said sexual harassment training classes were held on set, and she went out of her way to call Mitchell personally to confront him directly over the allegations.
Waithe said that everyone involved handled the situation through HR, and everyone agreed to return for Season 2, however, Mitchell's questionable behavior continued.
"There was definitely a conversation where I called him and got really real," she said, adding that the actor never acted inappropriately towards her.
"'You need to be respectful of any woman on set. You need to be respectful of everybody,' she said she told Mitchell. "'Don't treat any woman differently the way you would treat me.'"
Waithe said she wishes she "would've handled the situation differently."
Mitchell also faced allegations back in 2016, following his breakout role as Eazy-E in the NWA biopic Straight Outta Compton. An 18-year-old woman claimed he physically assaulted her during a party at a hotel.
As a result of the latest allegations, not only was Mitchell fired from The Chi, but he was also dropped by his talent agency and management team.
He also lost his starring role alongside Anna Camp in the Netflix movie "Desperado" and was replaced by New Girl actor Lamorne Morris.
On top of that, MTV rescinded his 2019 MTV Movie and TV Awards nomination for the "Best Performance in a Show" category for his work on The Chi. He was the only male nominee in the category.
Be the first to receive breaking news alerts and more stories like this by subscribing to our mailing list.