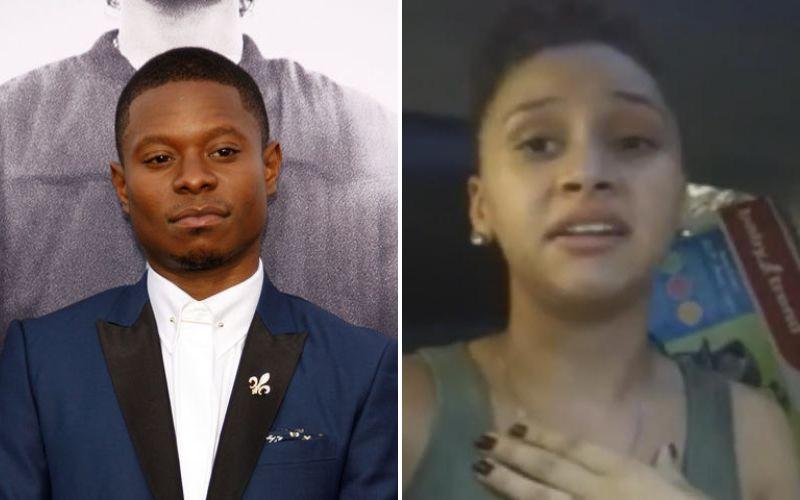 The 18-year-old woman who claims "Straight Outta Compton" star Jason Mitchell assaulted her is speaking out and sharing her side of the story.
Emily Marquez spoke exclusively to TMZ. She says the alleged incident caused her to go to the hospital where she was told she suffered a sprained neck and was prescribed medication for the pain. Marquez also believes the altercation irritated previous back issues and she's threatening legal action.
"Definitely, I'm getting a lawyer… I want the truth to be out," Marquez says.
"I just want to set an example, too, for [normal people] like me. 'Cuz to be honest I was scared. I didn't even want to talk. [My friend] was telling me like, my mom was telling me like 'you have to go and talk' 'cuz I wasn't gonna talk. I was gonna go straight home. And like, that kinda like gave me an example of like wow, people go through this every single day and they don't speak about it."
The altercation occurred at the Ritz-Carlton hotel in Boston early Monday (Aug. 1) morning. Marquez attempted to crash a party Mitchell was hosting in his suite. According to Marquez, she rejected a kiss from Mitchell which caused him to grab her arms, throw her to the ground by her hair, and call her a "bitch."
Eyewitnesses told police Marquez slapped Mitchell with an open hand first, which she admits in the video.
Mitchell, who portrayed Eazy-E in the film, was questioned by the police, but was not arrested. He has, however, been banned from the fancy Ritz hotel.
Be the first to receive breaking news alerts and more stories like this by subscribing to our mailing list.