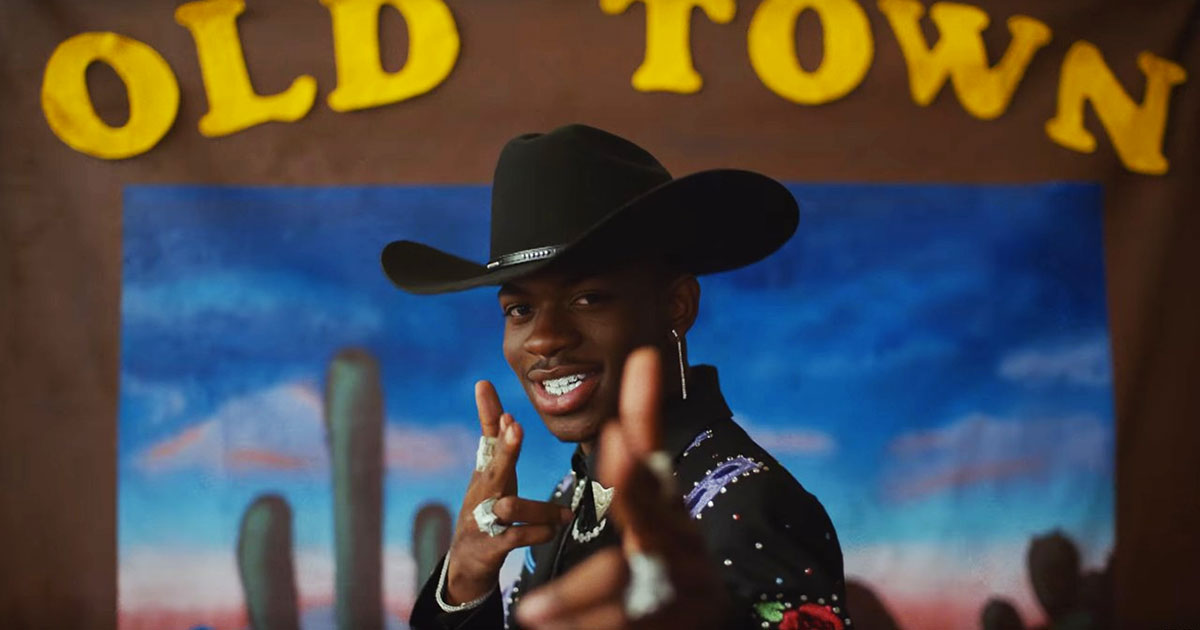 Lil Nas X has officially made history now that his song "Old Town Road" (feat. Billy Ray Cyrus) is the longest-running No. 1 single on the Billboard Hot 100 after spending 17 weeks at the top of the chart.
The big news comes after Nas X released not just one, but two remixes of the song in the past few weeks, with the first featuring the yodeling kid Mason Ramsey and rap superstar Young Thug, followed by a new version featuring BTS frontman RM.
The 20-year-old also upped his celebrity a bit by coming out as gay on the last day of Pride Month, almost one month ago today (even though Young Thug said he shouldn't have).
Nas X first appeared on the Billboard Hot 100 chart when "Old Town Road" debuted at No. 83 back in March. In April, it was already topping the chart. He celebrated his 20th birthday that same month on April 9th.
Old Town Road's 17-week reign atop the Billboard Hot 100 demolished a decades-long record set by Mariah Carey and Boyz II Men's 1995 song "One Sweet Day" (and shared with Luis Fonsi, Daddy Yankee and Justin Bieber's "Despacito") as the longest-running song to stay on top of the chart ever, which was, until Lil Nas X came long, 16 weeks.
The song also impressively remained at the top of the chart even as more established artists like Taylor Swift, Drake and Ariana Grande released singles over the past few months.
Lil Nas X's rapid ascension to the forefront of social media and pop culture as a whole is a remarkable feat for someone who just turned 20 years old a few months ago.
And get this: he didn't even think about pursuing a music career until a few years ago when his Nicki Minaj fan account was suspended from Twitter.
"Music literally came along after that account got suspended, like two, three, two years ago maybe," Nas X told XXL back in April. "When I started my new account, it was more authentically me just being me, which is how I used that to my advantage to blow up.
"The music came along, and at first I didn't incorporate my online personality with music. I was just trying to be me online, but musically, [I was] just whatever I thought people wanted to hear from me. Later on I just started to do whatever felt right."
A HUGE congrats goes out to Lil Nas X, and here's to even more wins for him throughout the rest of his career!
Be the first to receive breaking news alerts and more stories like this by subscribing to our mailing list.