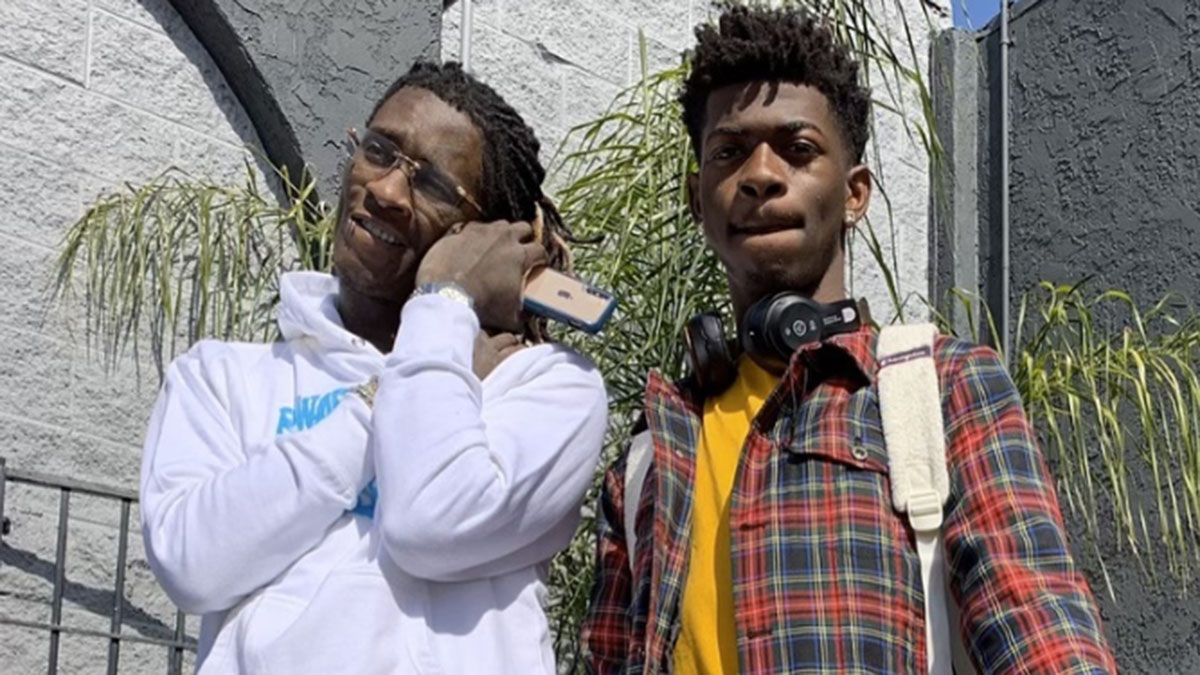 Last month, rapper Lil Nas X announced to the world that he's gay. The "Old Town Road" singer-rapper revealed the news on the last day of Pride Month.
While many have shown support and congratulated Lil Nas X on his decision to come out, one celebrity, in particular, believes he should have kept it a secret.
During a recent interview with Adam22 on No Jumper, Young Thug—who also appears on the remix to Lil Nas X's "Old Town Road"—said the overnight rap sensation shouldn't have come out of the closet because people will now only see him as being that gay rapper.
"I feel like he probably shouldn't have told the world," Thug told Adam 22. "He shouldn't have told the world. These days, motherf**kers, it's just all judgment. Motherf**kers is just judging. It ain't even about the music no more.
"Once you found out he was gay, as soon as the song come on now, everybody like, "this gay-ass n**ga". N**gas don't even care to listen to the song no more… It's just like, to certain people, you know what I'm saying?"
Thug also spoke on all the backlash Lil Nas X will receive over his coming out. Thug said that he went through the same thing and knows exactly how Lil Nas X is feeling right now.
"I just feel like he young, and backlash can come behind anything," Thugger noted. "[His coming out] wasn't a bad idea, and it was most definitely the best time to do it, during Pride. That was the best time to do it. That was a G's move.
"But he young, and I know he going to be dealing with it in his mind. I dealt with this sh*t before. I know what he dealing with. So I was like, "F**k, he should have never said that, never should have told them."
For years now Young Thug has sparked and perpetuated gay rumors, but has never outright confirmed if they were true or not.
Is this interview him finally admitting that he is gay and can relate to Lil Nas X?
Be the first to receive breaking news alerts and more stories like this by subscribing to our mailing list.