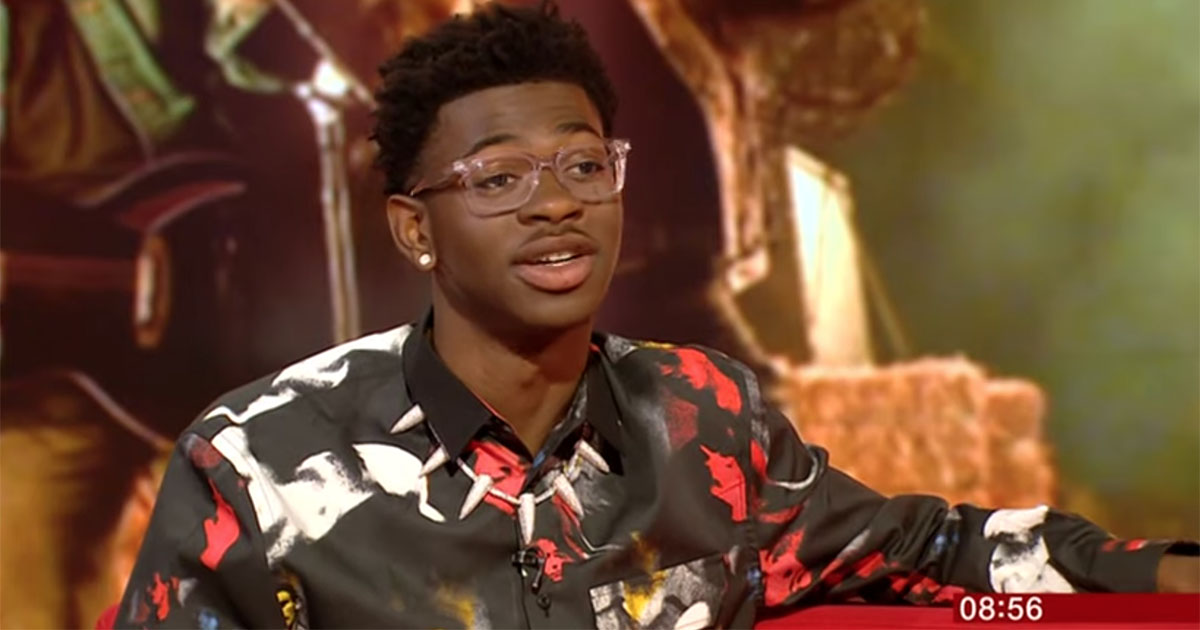 The story about the Boy Who Cried Wolf is one that warns young people of the perils of always joking and playing pranks, with the lesson being: If you're always pulling people's leg, no one will take you seriously when it counts.
Lil Nas X, who has been an expert internet troll since his Nicki Minaj stan days, definitely made some kind of announcement the other day when he hinted that "C7osure" revealed a secret about himself.
The problem was that his announcement and the song were terribly vague about what, in fact, Lil Nas X was saying about himself.
It didn't help that after Lil Nas X's statement, he hid behind confusing "jokes" that said, "Just because I'm gay doesn't mean I'm not straight."
But in a recent interview with the BBC, Lil Nas X stopped beating around the bush and told his truth plainly when the interviewer asked him what he specifically had revealed about himself.
Interviewer: You've given hints, but what do you think you've revealed?

Lil Nas X: That I am gay.

Interviewer: How big a deal is that? To put that out on social media because you hinted towards it. You're 20 years old.

Lil Nas X: It was just something that I was considering like never just doing ever, just like taking to the grave or something but it was like I don't wanna just live my entire life, especially you know, how I just got to where I'm at, not doing what I wanna do. And I'm also, I feel like, opening more doors for more people who…you know…
The awkwardness and the uncomfortable way in which Lil Nas X discussed the whole matter really showed how genuine of a struggle this is for him.
He did say that some already knew, but it really did feel like he was coming out for the first time.
Then again, he is only 20, so the shyness and awkwardness could also be attributed to discussing his sexuality in front of the world at such a young age.
Either way, there's now clarity: Lil Nas X is a gay man.
Some thought he might be bi or queer, since his music referenced female pronouns in the past, but apparently, that was just a ruse to cover up the real objects of his affection: other men.
The beautiful thing is that the hip-hop community has not openly reacted with hate and vitriol toward the rapper after his coming out. The keyword here being "openly."
I'm sure plenty of hypermasculine rappers and producers will distance themselves from working with Lil Nas X now that they know he's gay.
But something tells me the supporters will easily outnumber the dissenters and Lil Nas X will be just fine.
Be the first to receive breaking news alerts and more stories like this by subscribing to our mailing list.