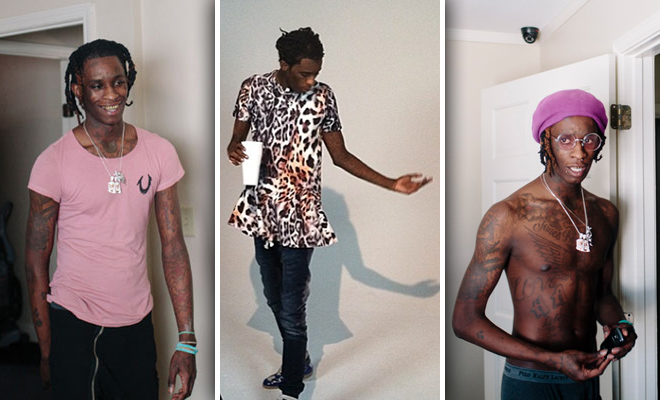 Much like The Migos and Chief Keef, Young Thug — the 21-year-old rapper from Atlanta with the most unimaginative name in Hip Hop's 30-40+ year history — has quickly made a name for himself as a "trap rapper."
And what exactly is a "trap rapper," you ask? Someone who raps about the "trap," a term used to refer to the place where drugs are manufactured and sold. (Also called a "trap house.")
According to a Wikipedia article on the rap genre, which rose to popularity in the early 2000's, rappers who primarily talk about drugs are considered "trap rappers," and since Young Thug (septum piercing and all) raps about selling drugs, doing drugs and killing people over drugs … he is most certainly a trap rapper, that much we know.
But what we don't know is what team this guy plays for … if you know what we mean.
As Young Thug's popularity grows, so do suspicions surrounding his sexuality. Is he gay? Is he bisexual? Or is he just trolling us for attention?
Those are the types of questions folks are asking on social media and popular Hip Hop message boards (like KTT and The Coli) after seeing stuff like this posted to the "Danny Glover" rapper's Instagram page:
But believe it or not, all of that is pretty tame … compared to THIS: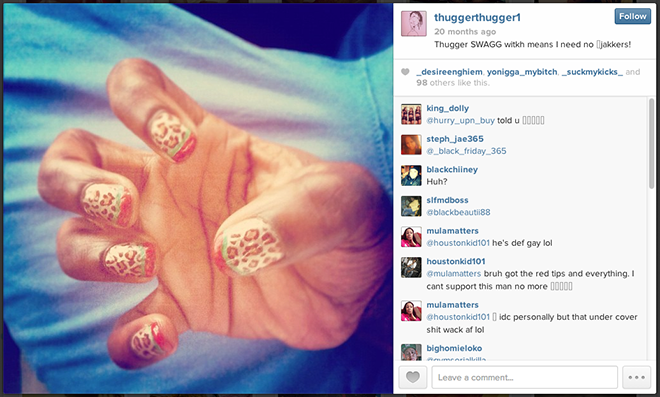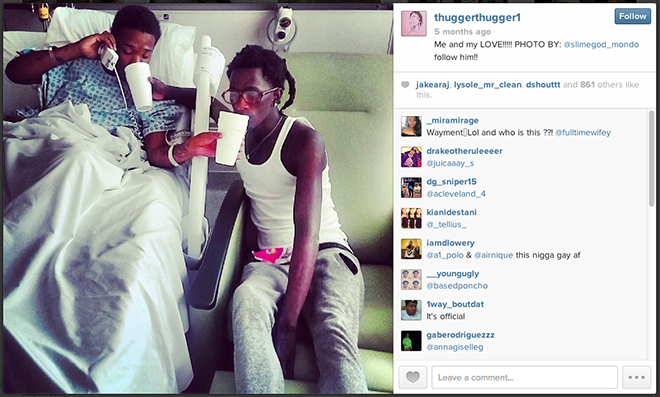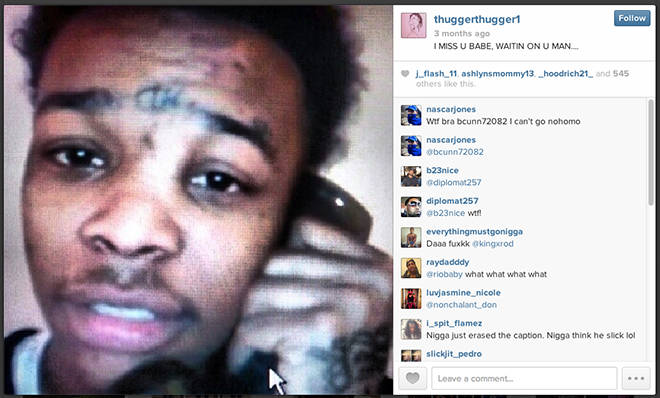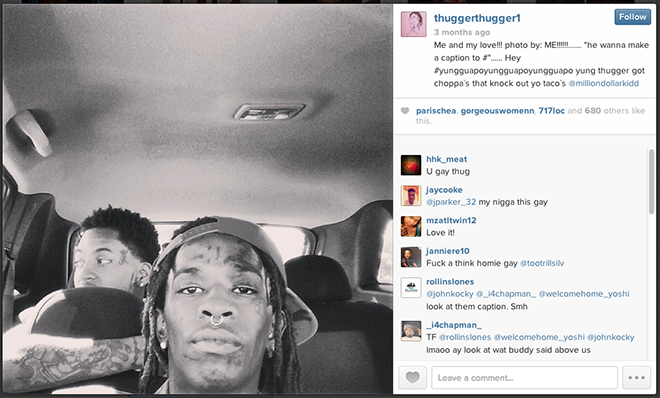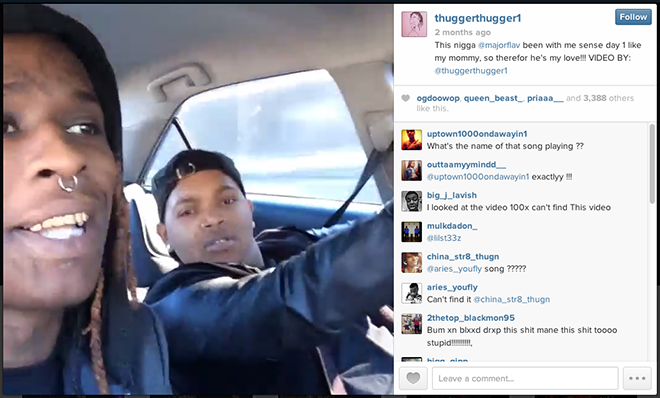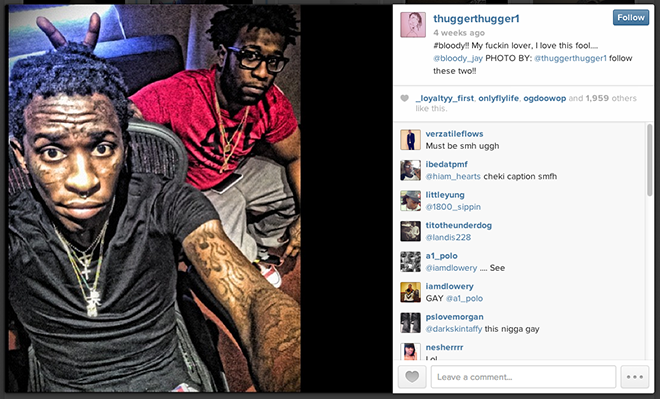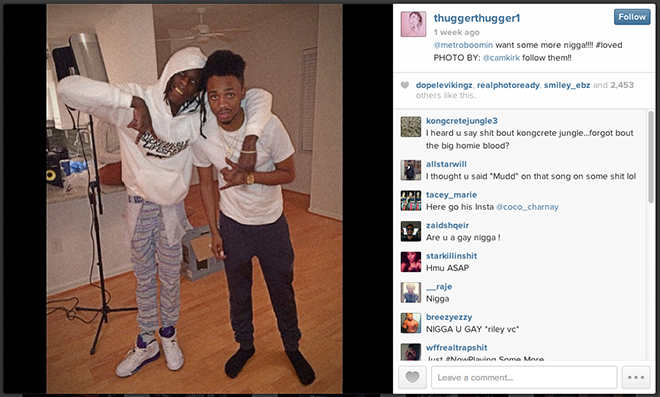 So… with that, we have to ask you guys: DO YOU THINK YOUNG THUG IS GAY/BISEXUAL? OR HE IS JUST TROLLING US ALL FOR ATTENTION?
**********
UPDATE (02/18): Young Thug Denies Being Gay, Calls Out His Haters
Be the first to receive breaking news alerts and more stories like this by subscribing to our mailing list.