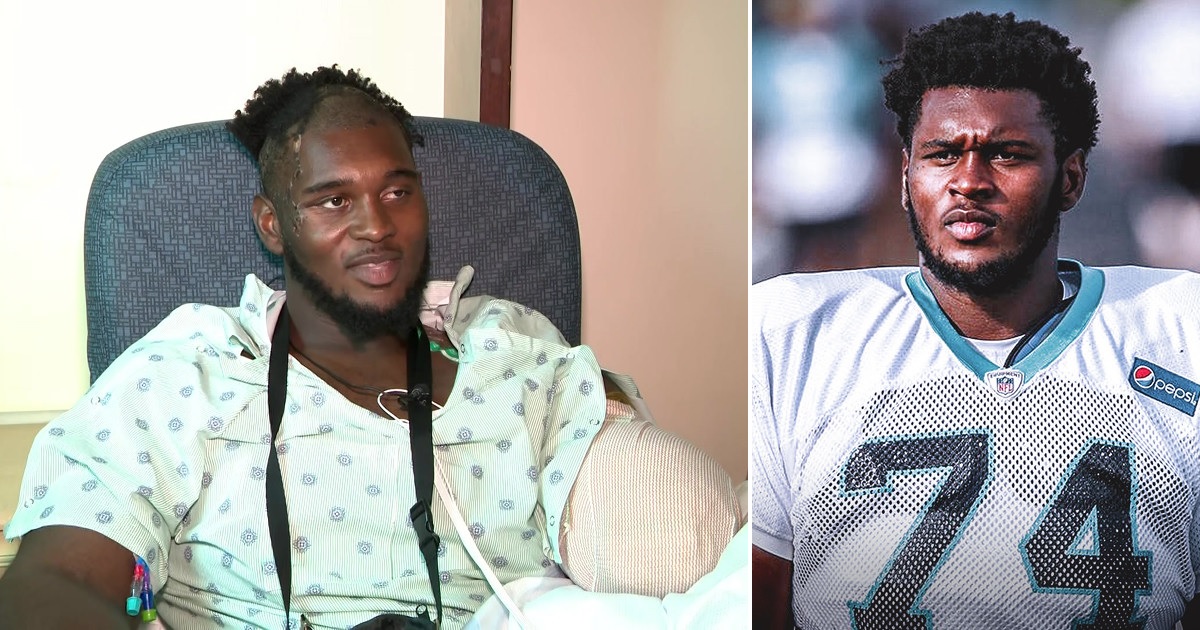 Miami Dolphins defensive end Kendrick Norton is in high spirits despite having his arm amputated nearly two weeks ago after a horrible car accident.
Norton just underwent his sixth surgery since the July 4th accident in which he sideswiped a Maserati, crashed into a concrete barrier, and his Ford pick-up truck flipped onto its roof.
The 22-year-old spoke to CBS Miami last week in his first interview since losing his arm. He says he's just grateful to be alive.
"I'm alive. One thing keeps me going and that is that I am still able to be here. Seeing my family is so important. It's very good that I have this support system. It keeps me strong and it keeps me tall."
He also appreciates the support from his teammates and fans.
"I'm staying strong because all of the support from all of the fans, all of the teams, my family and everyone," he said from his Jackson Memorial Hospital bed.
"That's what's pushing me, my faith and the support from my family, my grandparents, my sports agent. Everyone is going above and beyond for me for nothing in return. Just to see people who have been supporting me is just great."
The NFL and the Dolphins are paying for his medical expenses through insurance. A GoFundMe page has also been created to cover any other expenses.
Norton and his female passenger suffered major injuries; they were not wearing seatbelts. No one in the Maserati was injured.
According to TMZ, Norton was cited for an improper lane change and cutting off another vehicle. He caused $15,000 worth of damage to the concrete barrier, but it's unclear if he'll be charged for the damage.
Norton was a seventh-round draft pick in 2018. Though he never played in an NFL game, he's grateful and trying to have a positive outlook on his future.
"I realize that I will not be able to play football anymore. We are working past that, you know. That reality is sinking in," he said. "I'm alive and I'm grateful. Now I want to organize a blood drive."
He continued: "If you have something in the glass, you are OK. A lot of people have glasses with not much in them or glasses that are empty. So, if your glass is half full, you are OK."
Be the first to receive breaking news alerts and more stories like this by subscribing to our mailing list.