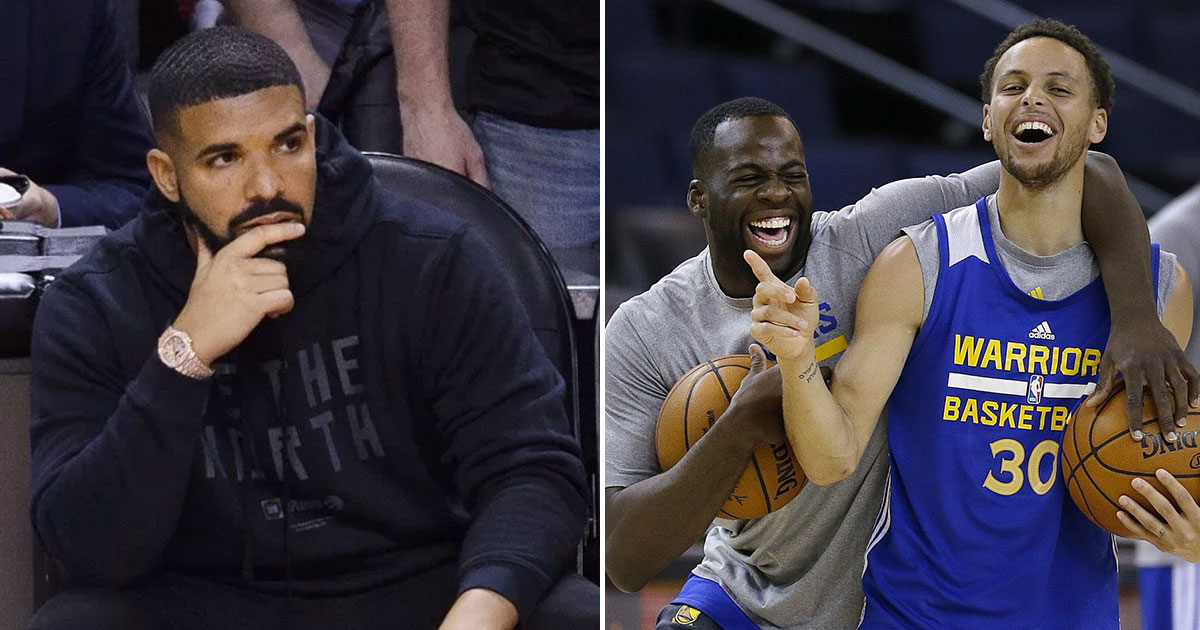 The Golden State Warriors pulled the ultimate petty move tonight by playing Pusha T's Drake diss track in the Oracle Arena ahead of Golden State's NBA Finals Game 3 match-up against the Toronto Raptors.
It's the team's first game at home and they went all out by trolling Drake, who was a problem on the sidelines during Game 1 when the Raptors defeated the Warriors in their very first Finals appearance.
By Game 2, however, when the Warriors came back and dominated the Raptors on their home court in Toronto, Drake did NOT have that same energy.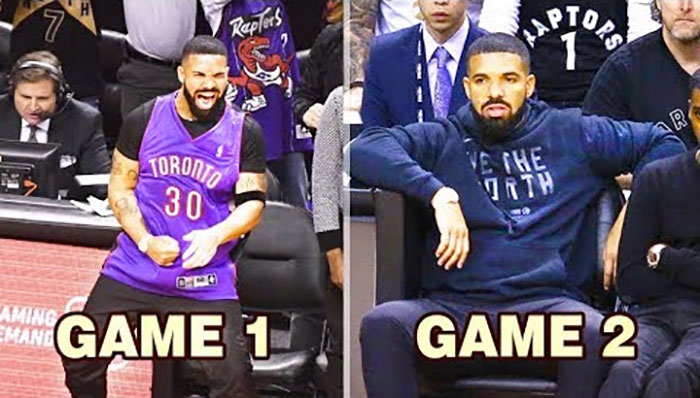 With the Warriors and the Raptors tied at 1-1 ahead of Game 3, the first game in the Bay, Golden State decided to remind Drake whose house he was in.
While the team was warming up Wednesday night (Jun 5), Pusha T's infamous "The Story of Adidon" Drake diss track—the song that revealed to the world (or confirmed, depending on who you ask) that Drake was hiding the fact that he had recently fathered a son with a stripper—played in the background as seen in the video below.
Steph with the pregame moves ? pic.twitter.com/JNL3x38Htk

— ESPN (@espn) June 5, 2019
While the move is certainly a petty one, it isn't completely unwarranted, considering Drake's antics During Games 1 and 2 in Toronto.
The Warriors kept their foot on Drake's neck even after winning Game 2 Sunday night (Jun 2), with Kevin Durant and Klay Thompson seen on video as they were headed to the locker room going in on the rapper calling him a "bum ass" and saying that their win over the Raptors was "light work."
The Warrriors aren't the only ones in the Bay who have beef with Drake.
A Bay Area-based station announced that they would not be playing Drake's music for the remainder of the 2019 Finals.
"(We) could not stand on the sidelines and accept Drake showing no love for our Golden State Warriors," Elroy Smith, KBLX operations and programs director, said of the self-appointed ban. "It is my joy to cease and desist all of Drake's music on KBLX in support a team that is loved by the Bay Area and around the world. Oh yes, we are proclaiming a 3-peat."
The Toronto Raptors ended up taking home the first win in Oakland with a 123 to 109 victory over the Warriors in Game 3, putting the Canadian team 2-1 in the series.
Game 4 is Friday (Jun 7) in Oakland.
Be the first to receive breaking news alerts and more stories like this by subscribing to our mailing list.