In honor of the Raptors winning their first-ever NBA championship, Toronto native Drake comes through with the release of not just one, but TWO new songs "Omertá" and "Money in the Grave" featuring Rick Ross. Listen/stream here!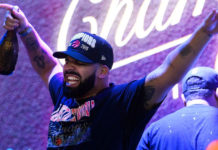 Drake is celebrating Toronto's first-ever NBA title by releasing not just one, but TWO brand new songs.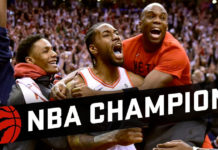 The Toronto Raptors won their first-ever NBA championship Thursday night (Jun. 13) after a close game against two-time NBA champs, the Golden State Warriors.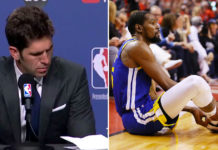 Golden State Warriors President Bob Myers was visibly emotional and choked back tears as he confirmed with reporters that Kevin Durant injured his Achilles.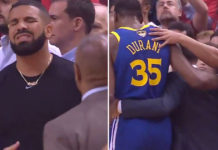 When Kevin Durant got hurt tonight, many Toronto Raptors fans cheered and mocked him ... but Drake, on the other hand, cried when he realized it was over with for KD.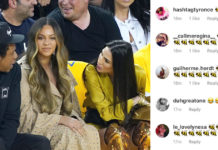 Has the Beyhive gone too far in attacking basketball wife Nicole Curran for asking Jay-Z and Beyoncé what they wanted to drink during Game 3 of the 2019 NBA Finals?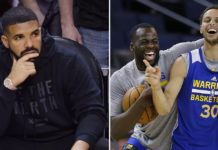 The Golden State Warriors pulled the ultimate petty move tonight by playing Pusha T's Drake diss track in the Oracle Arena ahead of Golden State's NBA Finals Game 3 match-up against the Toronto Raptors.