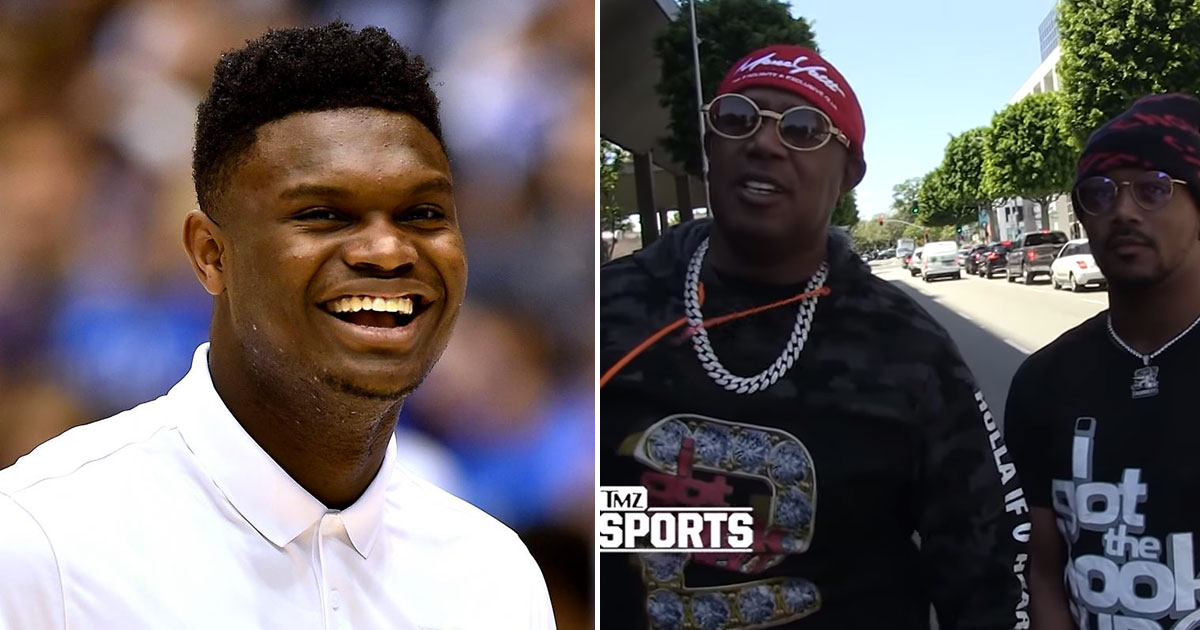 Zion Williamson hasn't even been drafted into the NBA yet and he's already getting multimillion-dollar sneaker and move deal offers.
The New Orleans Pelicans won the 2019 NBA Draft Lottery, which means they get to make the first pick of the draft … and because Zion Williamson is the #1 draft pick, it's highly likely he'll be chosen by the Pelicans to join their team for the 2019-2020 season.
New Orleans natives Master P and Romeo recently spoke to TMZ and let it be known that they had a special offer for Williamson if he ends up getting drafted by Nola's NBA team.
Not only do the Miller Boyz want Williamson to star in the third installment of "I Got the Hookup" (which also features Jeezy, Michael Blackson, D.C. Young Fly and others), but they're also offering him a $20 million sneaker deal.
"I got a beautiful idea, we need to get Zion in 'I Got The Hook-Up 3,'" Romeo said.
Master P added: "I know Zion gonna get a big shoe deal from Nike or Adidas or whatever. We gonna get him a deal just to have to wear shoes outside of basketball … Just to wear it on the side, not in the game, I'm saying $20 [million]."
Watch below:
Be the first to receive breaking news alerts and more stories like this by subscribing to our mailing list.