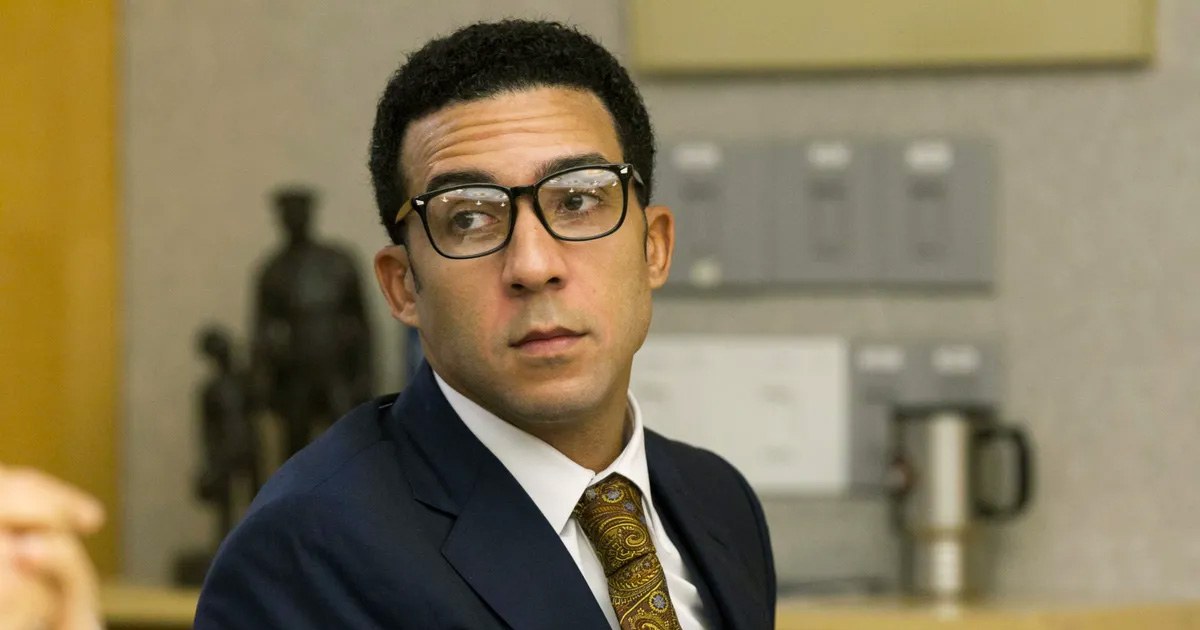 Former NFL player Kellen Winslow Jr. was already out on bail on rape and sex crime charges when he was arrested AGAIN earlier this week after he was accused of touching himself in front of a 77-year-old woman.
If you'll remember, last June, the 35-year-old was arrested TWICE over a seven-day period after he was alleged to have raped two women, exposed himself to a third and entered the homes of two additional women with the intention of raping them.
He was hit with a whopping NINE criminal charges, including kidnapping with intent to commit rape, forcible rape, forcible sodomy, burglary, indecent exposure and more.
Winslow—who faces life in prison if convicted of the aforementioned charges—posted a $2 million bail in July, however, officials now say that he violated the terms of his freedom, The San Diego Union-Tribune reported Monday (Mar. 4).
According to the newspaper, Winslow Jr. was working out a San Diego area gym on February 13th when he started touching himself in front of an elderly woman and asking her if she liked it.
The following week, on February 22nd (just nine days later), prosecutors said the woman was in a hot tub at the same gym when Winslow allegedly got in wearing only a towel and engaged in lewd conduct once again.
The woman said she got out of the tub to report the incident, and as she tried to leave, Winslow reached out and touched her arm and foot.
On Thursday, February 28th, Winslow was charged with two counts of lewd conduct, and one count each of battery of an elder and willful cruelty to an older, all misdemeanors.
The judge over Winslow's case revoked his bail Monday and sent him to jail.
Kellen Winslow Jr.—who is the son of Chargers Hall of Famer Kellen Winslow—played 10 seasons in the NFL with five different teams between the years of 2004 and 2013, earning more than $30 million.
After leaving the NFL, Winslow Jr. has dealt with a number of legal issues, including a 2013 arrest after he was allegedly caught masturbating in a Target parking lot and cops said they found vaseline and synthetic marijuana in his car.
Winslow denied the masturbation allegations (he said he was changing his clothes), but he charged with third-degree possession of a controlled substance. He later struck a plea deal and got the drug charge dropped.
Now, with this latest incident, he's added more "lewd conduct" charges to his criminal record, which is most certainly not going to help his case.
Be the first to receive breaking news alerts and more stories like this by subscribing to our mailing list.