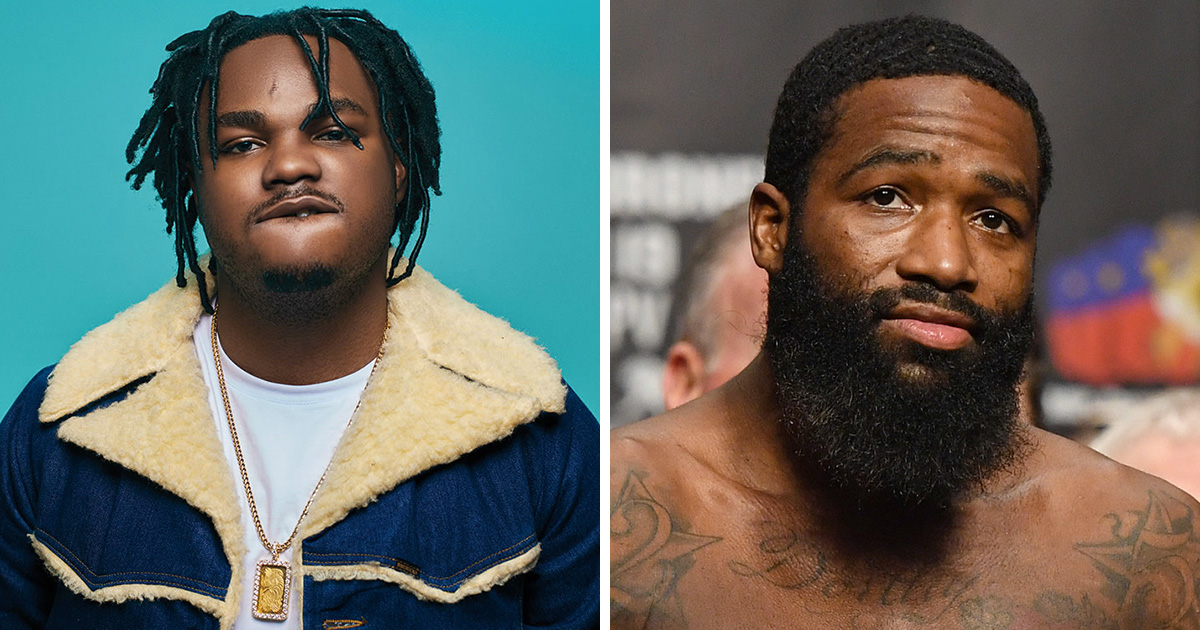 Detroit rapper Tee Grizzley isn't too fond of Adrian Broner at the moment, because according to Grizzley, Broner caused him to lost $20,000 after he got punished by Manny Pacquiao.
Following Broner's devastating loss to Pacquiao over the weekend—in which he only landed 50 of 295 punches compared to Pacquiao's 112 of 568—Tee Grizzley took to social media to call Broner out.
"AB what hood you doing that s*** for bro?" he said. "You shootin' dice and all in the airport, playing and sh*t, you shoulda been training, n***a. I just lost 20 racks f**kin' with you."
Tee was referring to Broner's bizarre post-fight interview when he told Jim Gray that he clearly beat Pacquiao and was doing all of this for the hood.
"I did this for the hood," Broner said. "You know I beat that boy."
He even got mad when Jim Gray brought up his record, saying that the boxer was 3-3-1 in his last seven fights.
Broner responded to Gray saying that he could easily go 7-0 against him. "Well, that wouldn't mean much," Gray responded.
Be the first to receive breaking news alerts and more stories like this by subscribing to our mailing list.