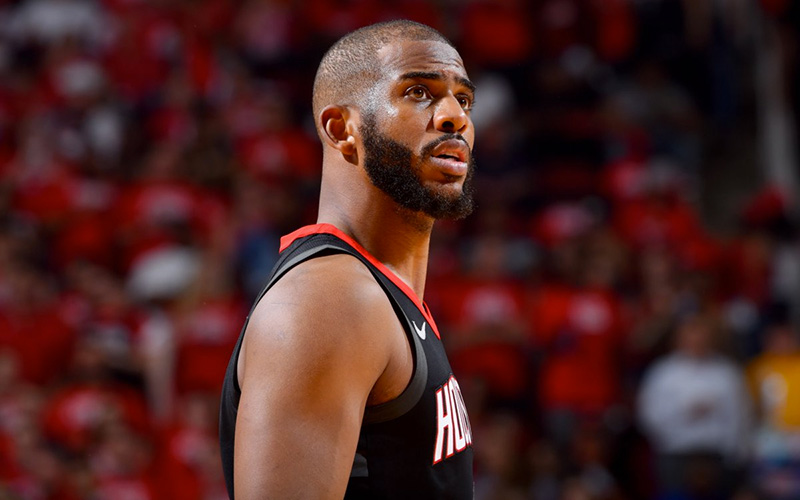 The Houston Rockets will not have one of their starting players tonight when they take on the Golden State Warriors in Game 7 of the Western Conference NBA Finals. Chris Paul will be out for the game as he is currently suffering from a hamstring injury.
Coach Mike D'Antoni broke the news in a press conference Monday evening (May 28) just an hour-and-a-half before the game in Houston, saying "there was just now way" Paul would be able to play tonight.
Paul also missed the Rockets' 86-115 loss to the Warriors in Game 6 Saturday in Oakland. Paul was average 21.1 points and 5.8 assists per game in the playoffs this year.
CP3 was one of the Rockets' star players in their past two wins, average 23.5 points in those games and was a key player in helping them comeback in the fourth quarter of Game 4, which they won by three points: 95-92.
Unless James Harden can pull something big off by himself, without Chris Paul, Houston will most likely lose to Golden State, meaning that the 2018 Finals will probably be GSW vs. the Cleveland Cavaliers—their fourth matchup in a row.
Be the first to receive breaking news alerts and more stories like this by subscribing to our mailing list.