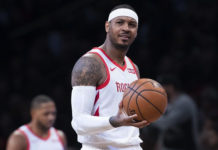 Carmelo Anthony's brief stint with the Houston Rockets is officially over, the team confirmed Thursday (Nov. 15).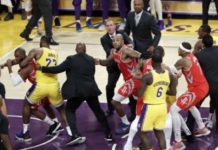 LeBron James made his Staples Center debut Saturday night (Oct. 20) in his first official NBA game with Los Angeles Lakers. Though James' first game...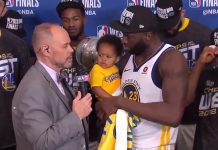 After Golden State Warriors defeated the Rockets 101-92 in Game 7 of the Western Conference Finals in Houston, Draymond Green's adorable 4-month-old son, Draymond Jr., stole the show at the post-game trophy ceremony.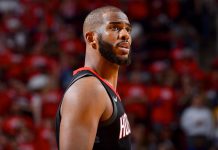 The Houston Rockets will not have one of their starting players tonight when they take on the Golden State Warriors in Game 7 of the Western Conference NBA Finals. Chris Paul will be out for the game as he is currently suffering from a hamstring injury. It looks as though all is well with Mary J. Blige and her husband, producer Martin Kendu Isaacs. The happily married couple were spotted...